Weird History
The 15 Most Famous Introverts In World History

Updated February 20, 2018
2.5k votes
468 voters
16k views
15 items
List Rules Vote up the quiet powerhouses that produced the loudest results.
The word "introvert" is a pretty loaded term, really. It's hard to define the exact qualities that make someone introverted or extroverted. Being an introvert is hard, especially when your accomplishments thrust you into the public eye. There's a fine line between introversion and shyness, but introverts often experience both. Introverts prefer solitude, are quiet by nature, tend to be curious and contemplative, and do their best thinking alone. As a result, they may come across as aloof, standoffish, or just plain rude. Introverted musicians like Michael Jackson and Prince were known to live extremely private lives out of the limelight despite their very public careers.
Throughout history, famous introverted leaders have fooled us all, becoming some of the most prosperous and influential men and women of their times. Maybe they were uncomfortable and just counting down the minutes until they could go home, but these are some of the most ground-breaking, famous historical introverts to have ever lived.
back to page 1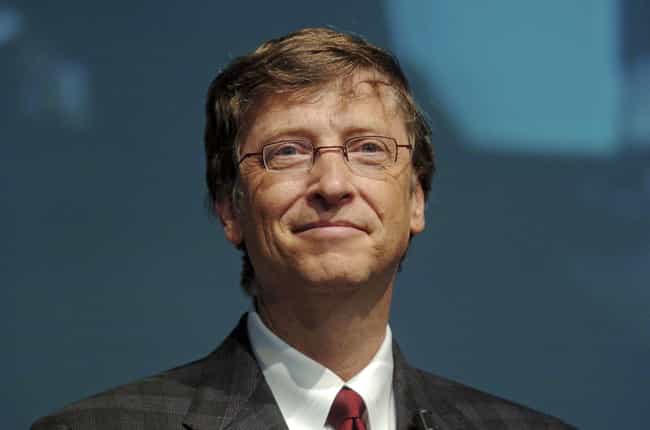 Microsoft founder Bill Gates admits to being shy child who loved to read but, like a true introvert, Gates can go from hiding in his shell to being outspoken on the turn of a dime when it comes to what he's passionate about.
Being shy and being introverted aren't always the same thing, but Gates has grappled with both. Lucky for Gates, who founded Microsoft with Paul Allen in 1975, he has managed to channel his introverted nature into success. Other computer innovators have been called introverts as well, namely Steve Wozniak, co-founder of Apple.
In 2013, Gates commented on how to use introversion as a positive quality, telling an audience during a Q&A, "I think introverts can do quite well. If you're clever you can learn to get the benefits of being an introvert, which might be, say, being willing to go off for a few days and think about a tough problem, read everything you can, push yourself very hard to think out on the edge of that area."
Gates has taken his own advice, not only in computing but in philanthropy. He joined forces with Warren Buffett on "The Giving Pledge" in 2010 and has started the Bill and Melinda Gates Foundation with his wife. The Gates Foundation is the largest private charitable organization in the world.
Is this person an influential introvert?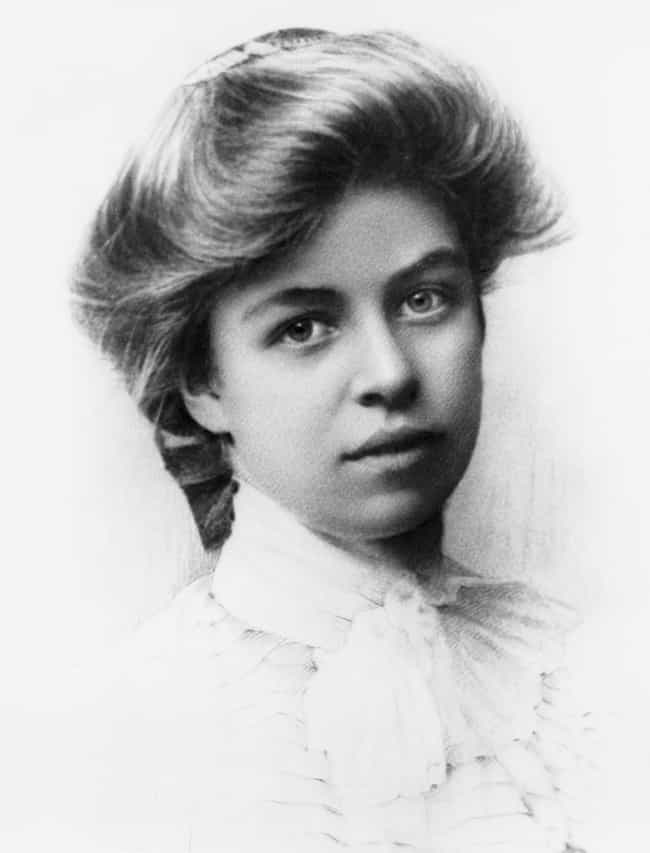 In her autobiography, Anna Eleanor Roosevelt describes herself as "shy" and "solemn" from as young as two years old. She describes how she was raised to avoid social situations, in large part because her family considered her to be an "ugly ducking." After the deaths of her parents, she was sent to live with her domineering grandparents who, much to her embarrassment, called her "Granny." Eleanor was increasingly quiet and reserved, but its unclear if the quality was a response to her surroundings, if she was intrinsically inclined, or both.
Once Eleanor went to study at Allenswood Academy in England, she was exposed to the concepts of individualism of women and social responsibility, both of which she brought back to the United States where she began to advocate for social reform. In 1905, Eleanor married her distant cousin, Franklin, and the two were soon thrust into the political spotlight.
Eleanor was supportive of her husband and consciously chose to be socially active. After he was elected president, Eleanor took on the traditional duties of a First Lady, which included traveling and making public appearances. But she also took time to advocate for women, African Americans, the economically disadvantaged, and the arts. After her husband's death in 1945, Eleanor continued to work toward social reform. She became became a representative of the United States at the United Nations and oversaw the UN's charter of liberties, "The Universal Declaration of Human Rights," in 1948.
That said, she was never shy about her desire to stay behind the scenes. In 1935, she wrote in her syndicated newspaper column, "I wonder if any one else glories in cold and snow without, an open fire within, and the luxury of a tray of food all by one's self in one's own room?" Same, Eleanor. Same.
Is this person an influential introvert?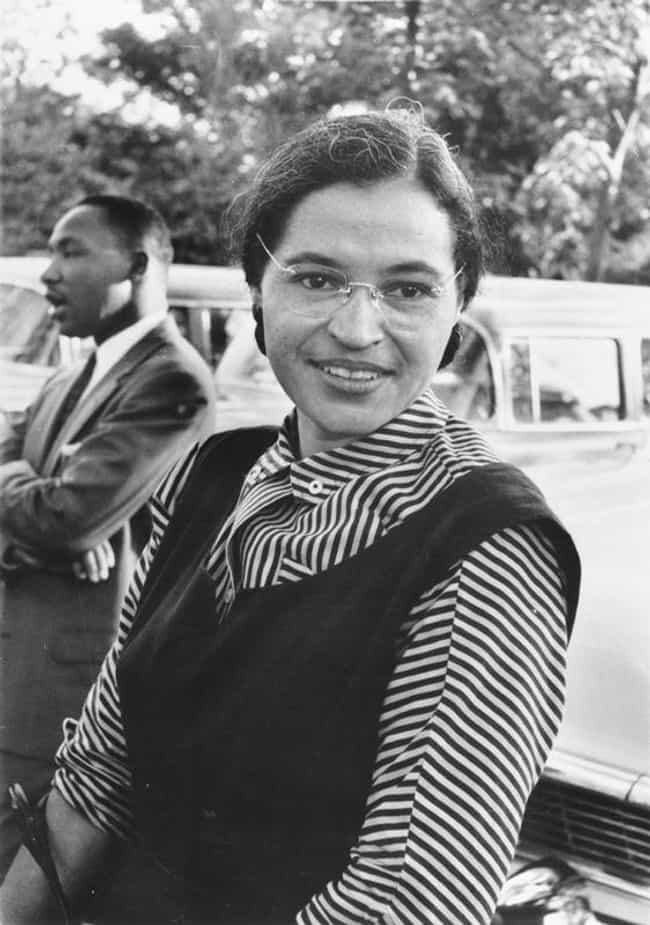 Almost universally described as "shy" and "soft-spoken," Rosa Parks is known for her single act of defiance in 1955. Rosa Parks, born Rosa McCauley, was shy from a young age but was also known to have a "feisty" personality. When she was just a child, she threatened a bully who beat up her brother, pushing back against the discrimination that characterized early 20th century society in her native Alabama.
As a member of the local chapter of the NAACP, Parks was an activist long before the incident in 1955 that sparked the bus boycott in Montgomery, AL. Parks was unassuming, and when she refused to give her seat to a white traveler, she spoke for a larger movement. Parks had been kicked off that same bus before and risked her own safety to take such a bold stance.
Perhaps one of Rosa Parks' friends put it best: Elaine Steele commented that her friend "was a soft-spoken person, but it didn't mean she wasn't brilliant."
Is this person an influential introvert?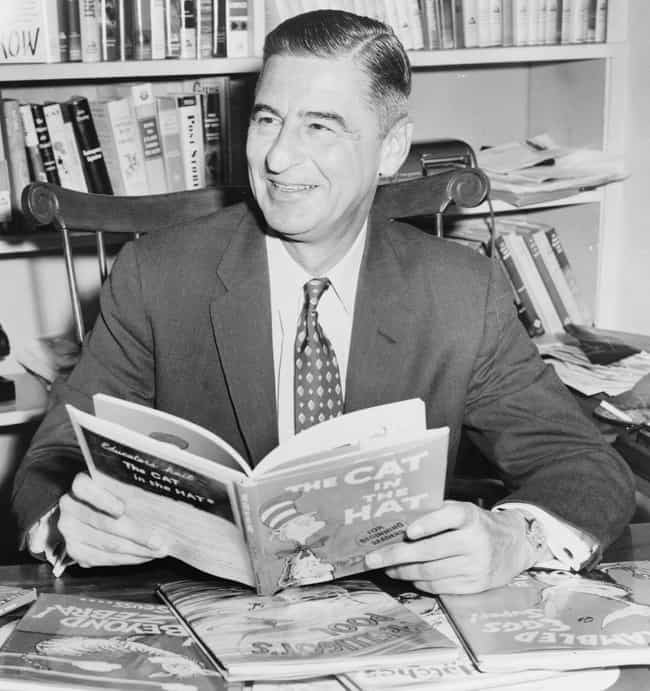 Theodore Geisel, better known as Dr. Seuss, preferred to keep to himself and was nothing like many of the outgoing characters he created for the page. Geisel was born in 1904 and studied at Dartmouth and Oxford. He worked as a cartoonist and in advertising before publishing his first children's book in 1937.
According to Susan Cain, author and co-founder of the Quiet Revolution, a group dedicated to "unlocking the potential of introverts," Geisel "spent his workdays ensconced in his private studio, the walls lined with sketches and drawings, in a bell-tower outside his La Jolla, California, house... he rarely ventured out in public to meet his young readership, fretting that kids would expect a merry, outspoken, Cat in the Hat-like figure, and would be disappointed with his reserved personality." Geisel admitted that in large numbers, children terrified him.
Geisel's contribution to children's literature is substantial: he wrote more than 60 books, often laden with morals and lessons, encouraging adults and children alike to view the world through a new lens. From Horton Hears A Who's anti-discrimination message to The Lorax's warnings about environmental exploitation, Dr. Seuss was able to communicate his thoughtfulness to the masses. That said, his works are not without controversy.
Is this person an influential introvert?