Graveyard Shift
Everything We Know About 'Invader Zim: Enter The Florpus'

202 votes
75 voters
3.8k views
7 items
List Rules Vote up the news that makes you most excited for more Invader Zim.
To the delight of fans and nihilists everywhere, Nickelodeon announced a new Invader Zim film. Picking up exactly where the original Nickelodeon series left off, Invader Zim: Enter the Florpus marks the Irken's first on-screen appearance since the early 2000s. The creators released the first teaser footage of Enter the Florpus at Comic-Con 2018, confirming the reappearances of many beloved characters from the original series.
After its cancellation, Invader Zim reemerged in an ongoing comic series in 2015. Many of the comic's characters and themes will appear in the film, including the one and only Recap Kid. And who knows, maybe the movie will confirm some of the more controversial Invader Zim fan theories out there.
Voice Actors Will Reprise Their Signature Roles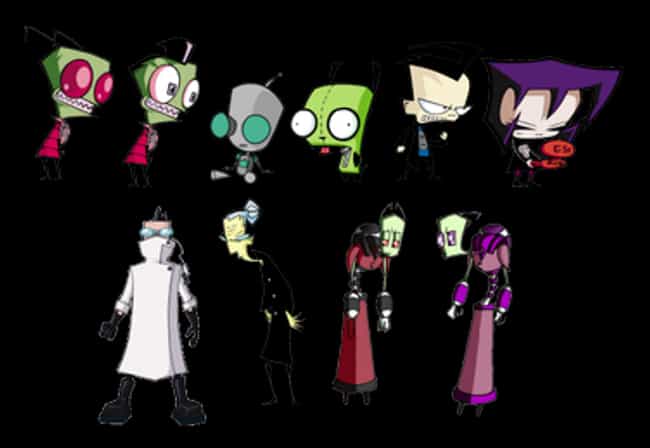 Keeping faithful to the original show, Nickelodeon recruited most of the original voices for the film. Prolific voice actor Richard Horvitz jumps into Zim once again, with Rosearik Rikki Simons at his side as Zim's loyal companion, GIR. In addition to the two main characters, the voices of Dib and Gaz, Andy Berman and Melissa Fahn respectively, will also return, alongside the original voices of Professor Membrane, Tak, Poonchy, and the Almighty Tallest Leaders, Red and Purple.

Is this good news?
Someone Accidentally Revealed The Film's Existence In 2016
this rumor comes up every freaking year. There'd be a million movies at this point for each resurgence of this old thing.

— Jhonen Vasquez (@JhonenV) November 9, 2016
A year and a half before Enter the Florpus's unveiling at Comic-Con 2018, Harvey Beaks creator and renowned cartoon screenwriter C.H. Greenblatt confirmed the film's existence on his Tumblr. At the time, Zim's creator, Jhonen Vasquez, denied the rumor via Twitter.
Nickelodeon eventually confirmed the rumor in April 2017.
The Plot Follows Zim's Latest Attempt At World Domination
Enter the Florpus is reportedly less of a reboot and more a continuation of where Invader Zim left off. A 90-minute film set to premiere on Nickelodeon, it follows Zim after he learns his leaders, the Almighty Tallest, have abandoned plans to take over Earth, delivering a blow to Zim's confidence.
Is this good news?
Vasquez Says Two Agender Characters Will Appear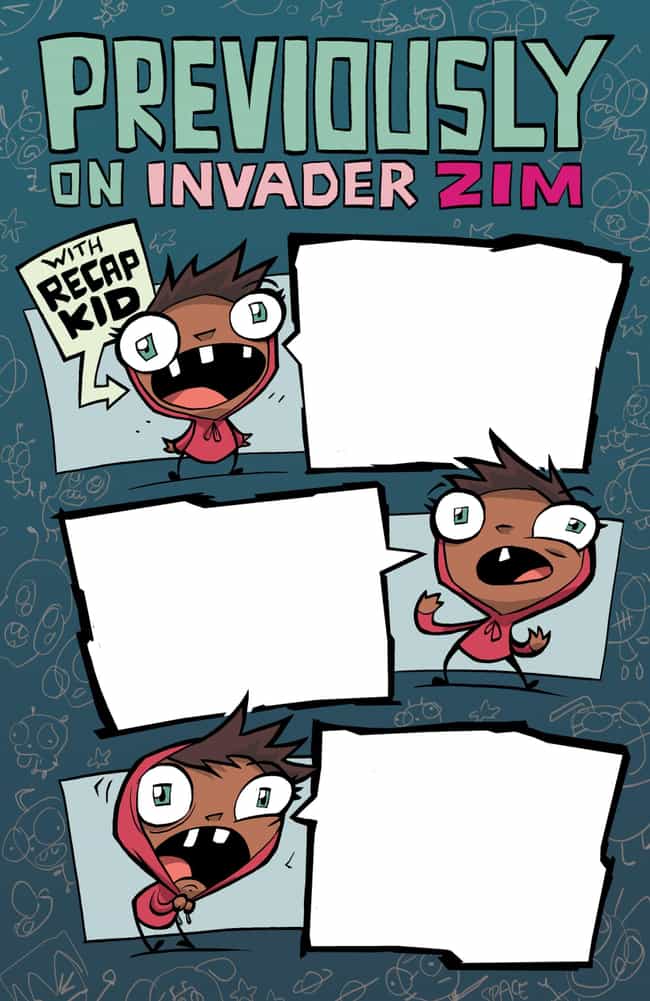 In the Zim comics, a character known as Recap Kid rounds up the previous storyline. According to Vasquez, Recap Kid will appear in Enter the Florpus, where they will be one of two agender characters. "We don't know if it's a boy or a girl. It's just a kid in a hoodie," he said regarding Recap Kid. Another character, a "tiny moose" named Minimoose, is also genderless.

Is this good news?