Unspeakable Times
Disturbing And Fascinating Facts About The Unicorn Killer, Ira Einhorn

Updated June 14, 2019
17k views
14 items
When Philadelphia police made a grisly discovery in the closet of Ira Einhorn's apartment in 1977, they promptly arrested the self-proclaimed environmental activist and Earth Day master of ceremonies for murder. However, before the authorities were able to prosecute the accused murderer for viciously ending the life of a young woman, Einhorn fled to Europe and evaded law enforcement for more than two decades.
Einhorn - who referred to himself as the "Unicorn" because his last name means "one horn" in German - was dubbed the "Unicorn Killer" by the media, and investigators worked tirelessly to find the mystical guru turned murderer. When Einhorn was finally captured while living in France, the people in his hometown of Philadelphia were overjoyed to learn the hated Unicorn Killer was finally going to be held accountable for beating his former girlfriend - Holly Maddux - to death more than 20 years earlier.
He Killed His Former Girlfriend
On September 9, 1977, 37-year-old Ira Einhorn's former girlfriend visited his Philadelphia apartment to retrieve some of her belongings following the end of their five-year relationship. Shortly after 30-year-old Helen "Holly" Maddux entered Einhorn's home, her former boyfriend attacked her, ending her life.
Following Maddux's disappearance, Philadelphia police questioned Einhorn about the whereabouts of his former girlfriend, but he told investigators the last time he saw her, she was leaving his home to go grocery shopping. Without any solid evidence to arrest Einhorn in connection with his ex-girlfriend's disappearance, Maddux's location remained a mystery for more than a year.
He Hid Her Body In His Home For 18 Months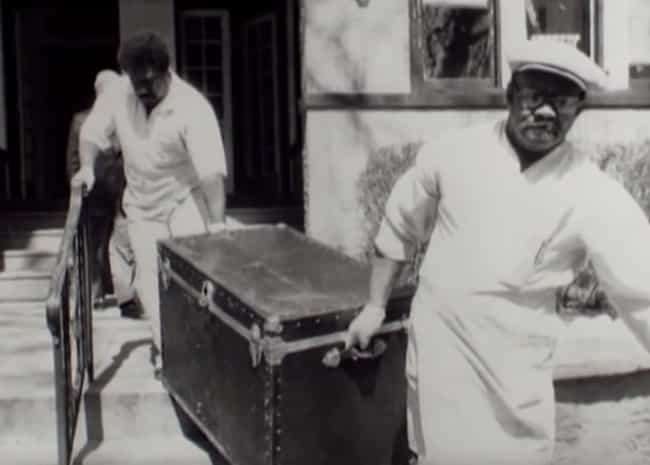 After killing Maddux, Einhorn placed her lifeless body in a large trunk, surrounding her corpse with Styrofoam packing peanuts and newspaper. Einhorn also put air fresheners in his former girlfriend's makeshift casket, presumably to disguise the unmistakable odor of decomposing human flesh. His deadly deed went undiscovered until March 28, 1979 - approximately 18 months after Einhorn killed Maddux - when Einhorn's neighbors called the police to complain about a foul smell coming from his home and a reddish-brown liquid leaking through Einhorn's floor into the apartment below.
When investigators opened Einhorn's bedroom closet, they discovered the trunk containing Maddux's partially mummified corpse; her remains weighed just 37 pounds. An autopsy revealed multiple skull fractures, indicating Einhorn had most likely bludgeoned her to death with a blunt object.
He Said His Girlfriend Had Been Killed By Government Spies
After Maddux's badly decomposed body was discovered in a trunk in his Philadelphia apartment, Einhorn told his friends he had nothing to do with his former girlfriend's death. According to Einhorn, Maddux had been killed by the CIA or the KGB (a security agency in the Soviet Union) because he had discovered evidence of secret mind control experiments performed by the government.
Einhorn claimed that his former girlfriend was murdered by one of the large intelligence agencies and her body was placed in his apartment in an effort to frame him for her killing. He insisted that the CIA or the KGB wanted to make him look like a murderer so that people wouldn't believe him when he revealed the classified information he had uncovered about covert government activities.
He Fled The Country Shortly After Her Corpse Was Found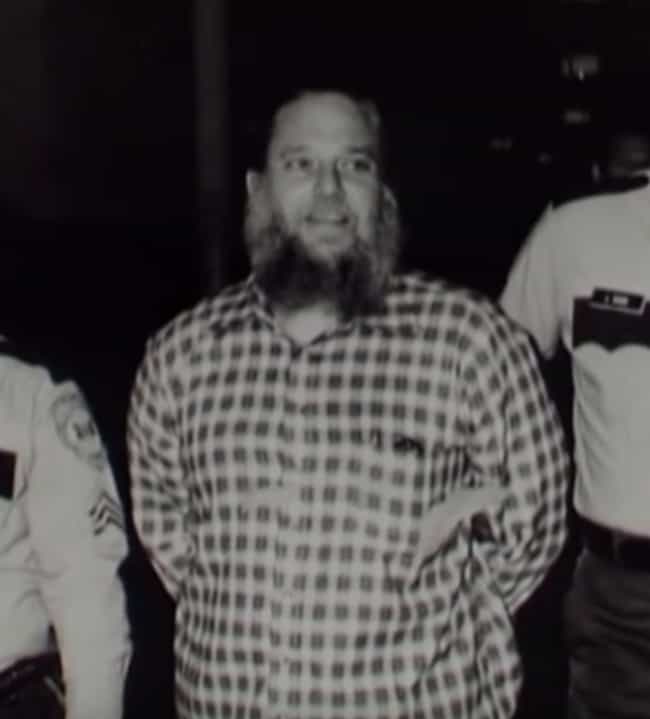 Confronted by his former girlfriend's severely decomposed corpse, Einhorn reportedly told an officer simply, "You found what you found." Einhorn was arrested for killing Maddux, but his lawyer convinced the court to set him free on just $4,000 bail - a fee that was paid by one of Einhorn's many wealthy and influential friends. The accused killer repeatedly proclaimed his innocence, telling his friends that his trial would prove he wasn't the person responsible for his ex-girlfriend's death.
However, less than a week before his trial was scheduled to begin, Einhorn fled the United States in January 1981, going first to Ireland - most likely because the two countries didn't have an extradition treaty at that time - and then on to other countries in Europe.