Music
Here Are All The Craziest Facts You Didn't Know About Iron Maiden

Updated May 21, 2018
45.3k views
13 items
Black Sabbath may have invented heavy metal but Iron Maiden helped define it for decades. Over 16 studio albums, 12 live albums, and seven compilation albums, the British metal gods have delivered scorching metal riffs and an ongoing list of metal classics.
That half a century of shredding includes numerous tales of hard partying, epic concerts and general mayhem. There was the time when a teenaged Bruce Dickinson relieved himself in the headmaster of his school's dinner. Or when drummer Nicko McBrain had a drum-off against a puppet. With such a sprawling career, there are almost certainly a few things you didn't know about the members of Iron Maiden.
Iron Maiden Held A Concert In Sarajevo At The Height Of The Bosnian War
Back in 1994, the nation of Bosnia was engaged in an immense war with all of its neighbors. In summary, the country of Yugoslavia — which all of the warring nations had originally belonged to — slowly crumbled between 1989 and 1992, which prompted all of the newly formed nations to begin fighting for supreme control over the area. Many civilians died in the resulting war, and every nation involved participated in horrific war crimes.
For pretty much the entirety of the Bosnian War, Bosnia's capital of Sarajevo was under siege. About three years into the conflict, the UN tried to calm everyone down so that negotiations for peace could begin. It was during that lull that Iron Maiden singer Bruce Dickinson decided to hold a concert in the war-torn country. However, when the band actually landed in the nearby country of Croatia, the fighting had once again escalated, deteriorating their safe passage into Sarajevo.
Fearing for the band's safety, members were offered a plane ride back home, but they refused. Instead, they contacted The Serious Road Trip, a humanitarian group who carried supplies across the border into Bosnia, and hitched a ride in the dead of night. They risked life and limb to get themselves — and their equipment — into the besieged city; dodging snipers, landmines, and security checkpoints exposed them to the horror of the war.
When Iron Maiden reached Sarajevo, they found that the local musicians were forced to fight viciously to defend their homes. They had little hope of ever returning to their artistic careers, as their band mates and instruments were casualties of the war. The band was so affected by their experience that they donated all their spare equipment to Sarajevo's struggling musicians, and some members even played guitar for kids who had been orphaned by the war after the concert for the locals had ended.
The Band Once Stopped To Play An Impromptu Gig At A Wedding In Poland
In 1984, Iron Maiden made the trek out to Poland for a stop on their World Slavery Tour. The band had some extra time before their show, so they went over to the disco next to their hotel for a quick drink.
When they got to the club, a wedding was going on, and only invited guests were allowed in. However, a simple namedrop gave them free access to the party. Word quickly spread of their attendance, which prompted one guest to ask (possibly in jest) if they would play a set; to everyone's surprise, they agreed.
Since heavy metal and weddings don't really mix, the band didn't play any of their own music. Instead, they played cover versions of popular rock songs. After the party was over, the groom confessed that he had difficulty telling other people that Iron Maiden played his wedding, as no one believed his story.
Eddie The Head Is Based On A Photo Of A Dead Soldier's Head Displayed On A Tank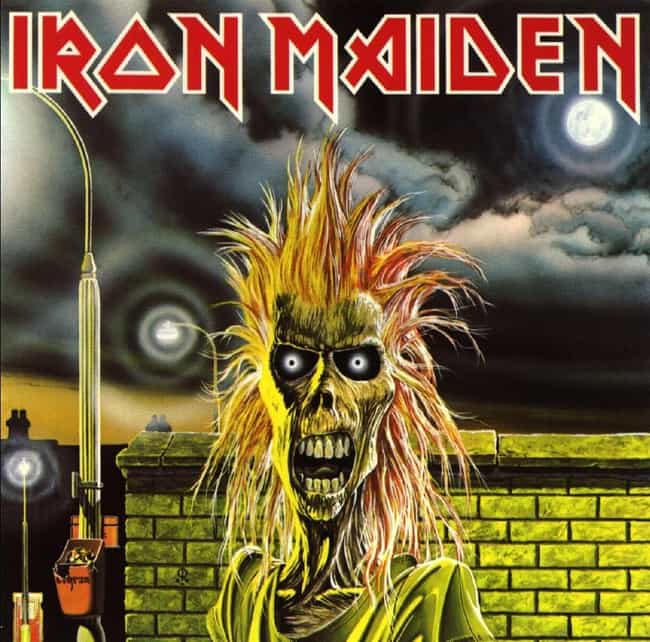 Eddie the Head has appeared in some iteration on every single Iron Maiden album cover. Sometimes, he's just a regular, violent, zombie-like creature, while other times he's a towering cyborg that's laying waste to a city. However, his very first appearance occurred long before his album art debut; a paper mache version of his skull adorned Iron Maiden's stages in the band's early years.
When artist Derek Riggs sketched up the current verison of the band's mascot, he used an old Time magazine photograph of a soldier's head stuck onto an enemy tank as reference. In a interview with CNN, Riggs described the gruesome process:
"I wanted to paint a picture of a decaying, semi-skeletal figure in the streets of London. I needed some source material to draw from because I didn't really know how a human head decays. Then I remembered a photo-collage I had done in the 1970s when I was at school. Part of it was a photograph of a decaying head which had been stuck onto a tank. It came from Time magazine and it was captioned as being an American soldier's head which had been stuck onto a Vietnamese tank. Many years later I found the same picture in a collection of Time Photos. There it was captioned as being an English soldier's head stuck onto a Nazi tank. So now I kind of doubt that it was anything but a bit of war propaganda. Anyway, I used that picture as reference for painting the monsters head."
Bruce Dickinson Was Expelled From A Prestigious Boarding School For Urinating In The Headmaster's Dinner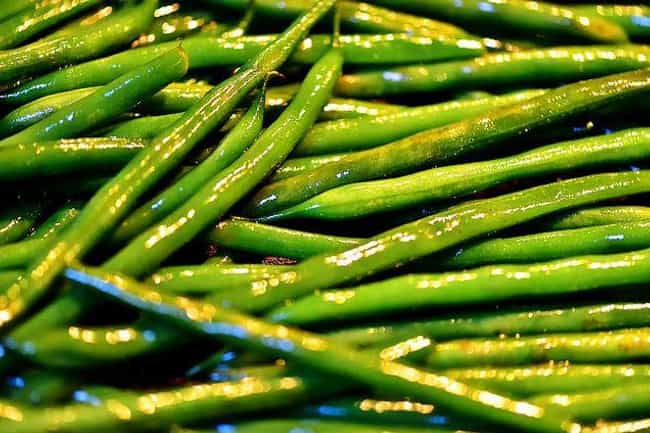 Bruce Dickinson — the charismatic, current vocalist for the band — has accomplished a wide array of things in his life: he beat tongue cancer, he's an accomplished airplane pilot, and he once dueled an Olympic silver medalist at fencing. While those feats are pretty impressive, one of his lesser-known achievements is that he was expelled from Oundle — a prestigious boarding school — when he was a teen.
Trouble started brewing when Dickinson and his friend became frustrated with the boarding school's heavy reliance on capital punishment, and began plotting a way to get their revenge. Their chance came just before a formal dinner, when the duo snuck into the venue and urinated on the green beans that were later served to the Headmaster's table. The prank eventually became public knowledge, though Dickinson was the only student expelled as punishment. The singer was forced to attend a new school, where he eventually found the freedom to join his very first band.