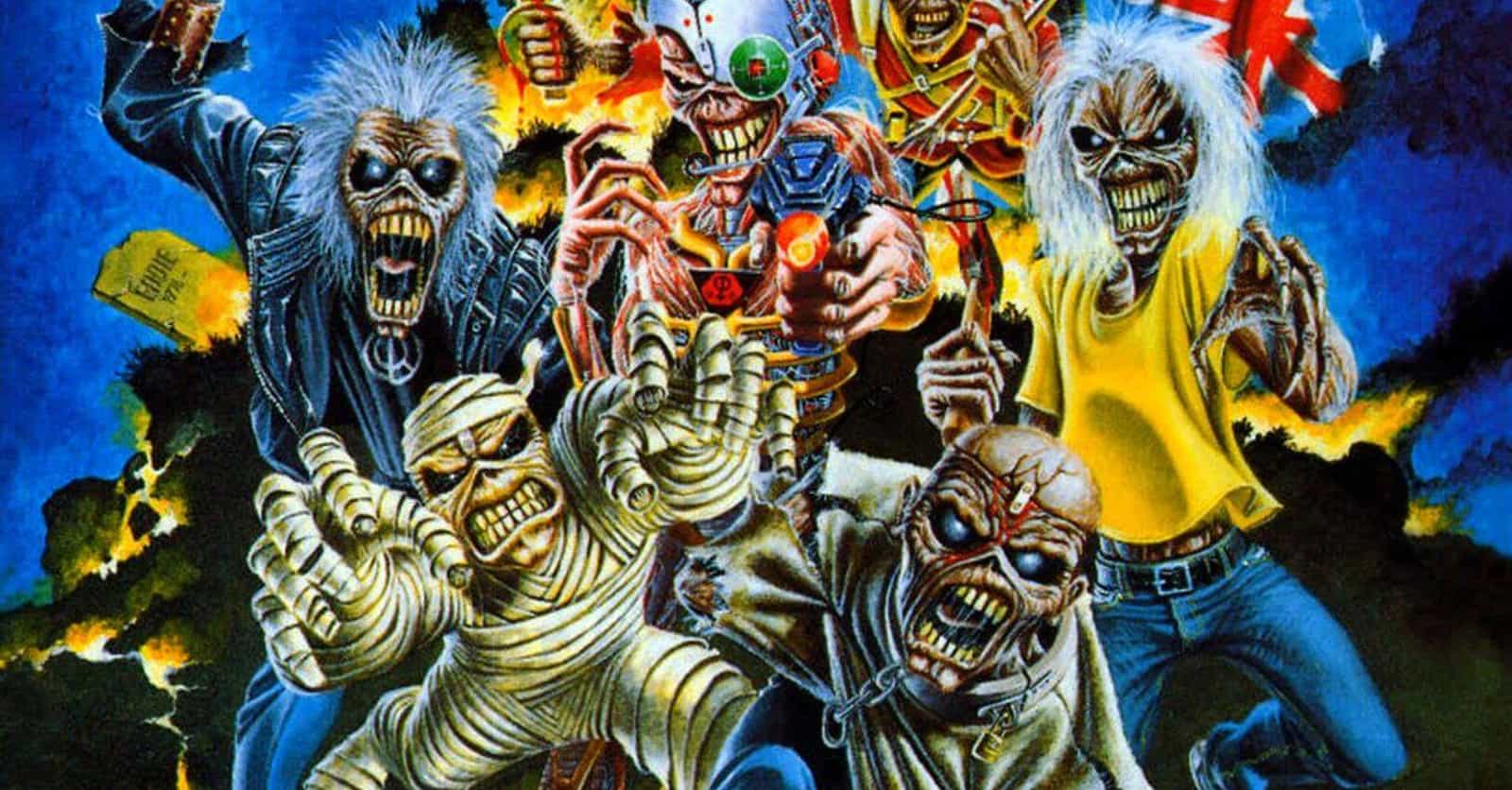 Photo: user uploaded image
Here Are All The Craziest Facts You Didn't Know About Iron Maiden
Black Sabbath may have invented heavy metal but Iron Maiden helped define it for decades. Over 16 studio albums, 12 live albums, and seven compilation albums, the British metal gods have delivered scorching metal riffs and an ongoing list of metal classics.
That half a century of shredding includes numerous tales of hard partying, epic concerts and general mayhem. There was the time when a teenaged Bruce Dickinson relieved himself in the headmaster of his school's dinner. Or when drummer Nicko McBrain had a drum-off against a puppet. With such a sprawling career, there are almost certainly a few things you didn't know about the members of Iron Maiden.
---
Iron Maiden Held A Concert In Sarajevo At The Height Of The Bosnian War

Back in 1994, the nation of Bosnia was engaged in an immense war with all of its neighbors. In summary, the country of Yugoslavia — which all of the warring nations had originally belonged to — slowly crumbled between 1989 and 1992, which prompted all of the newly formed nations to begin fighting for supreme control over the area. Many civilians died in the resulting war, and every nation involved participated in horrific war crimes.

For pretty much the entirety of the Bosnian War, Bosnia's capital of Sarajevo was under siege. About three years into the conflict, the UN tried to calm everyone down so that negotiations for peace could begin. It was during that lull that Iron Maiden singer Bruce Dickinson decided to hold a concert in the war-torn country. However, when the band actually landed in the nearby country of Croatia, the fighting had once again escalated, deteriorating their safe passage into Sarajevo.

Fearing for the band's safety, members were offered a plane ride back home, but they refused. Instead, they contacted The Serious Road Trip, a humanitarian group who carried supplies across the border into Bosnia, and hitched a ride in the dead of night. They risked life and limb to get themselves — and their equipment — into the besieged city; dodging snipers, landmines, and security checkpoints exposed them to the horror of the war.

When Iron Maiden reached Sarajevo, they found that the local musicians were forced to fight viciously to defend their homes. They had little hope of ever returning to their artistic careers, as their band mates and instruments were casualties of the war. The band was so affected by their experience that they donated all their spare equipment to Sarajevo's struggling musicians, and some members even played guitar for kids who had been orphaned by the war after the concert for the locals had ended.