Drama Movies

Irrational Man Movie Quotes

34 votes
27 voters
4.7k views
8 items
Irrational Man movie quotes tell the story of one college professor lost in life who finds his existential breakthrough in the last place he expected it. The drama was written and directed by Woody Allen and opened in theaters on July 17, 2015.
In Irrational Man, renowned philosophy professor Abe Lucas (Joaquin Phoenix) takes a job at a small college looking for a change but soon finds himself more lost than ever in life. Amidst this mental fogginess, Abe begins a friendship with one of his students, Jill (Emma Stone), and a sexual relationship with a woman more his age, Rita (Parker Posey).
So when one day, when with Jill, Abe has his existential breakthrough and finds the purpose for his life, he's aces. This development, however, frightens Jill and Rita, who wonder if this new found focus might open some doors better left closed.
Irrational Man
joins theaters which are already showing other great films such as
Ant-Man
,
Trainwreck
,
Minions
, and
Boulevard
.
The Meaningful Act I Was Searching For
Prof. Abe Lucas: Life's ironic isn't it? One day a person has a more as of complicated and unsolvable problems then in the batting of an eye, dark clouds part and you can enjoy a decent life again. It's just astounding. I'm Abe Lucas. I've had many experiences and now a unique one. This was the meaningful act I was searching for.
Abe sums up his life and the plot of the film in this monologue. He was once lost but had an experience and now sees his purpose in life, but that journey was not how he expected it to be.
Should this be higher or lower?
Rita: How's it coming?
Prof. Abe Lucas: Um, I'm blocked, I can't write.
Rita: Why?
Prof. Abe Lucas: I can't write cause I can't breathe.
Rita: What would get you breathing again?
Prof. Abe Lucas: The will to breathe, inspiration
Rita: You need a muse.
Prof. Abe Lucas: I've never needed a muse before.
Rita: I hope you're not going to send me back out into the rain after sleeping with me.
Prof. Abe Lucas: I'm trying to write.
Rita: You're blocked. I'm going to unblock you or are you becoming infatuated with that student you spend so much time with?
Rita tries her best to break Abe out of his funk. Her sexual advances don't seem to be working as he remains blocked and generally lost in life.
Should this be higher or lower?
Viagra in the Philosophy Department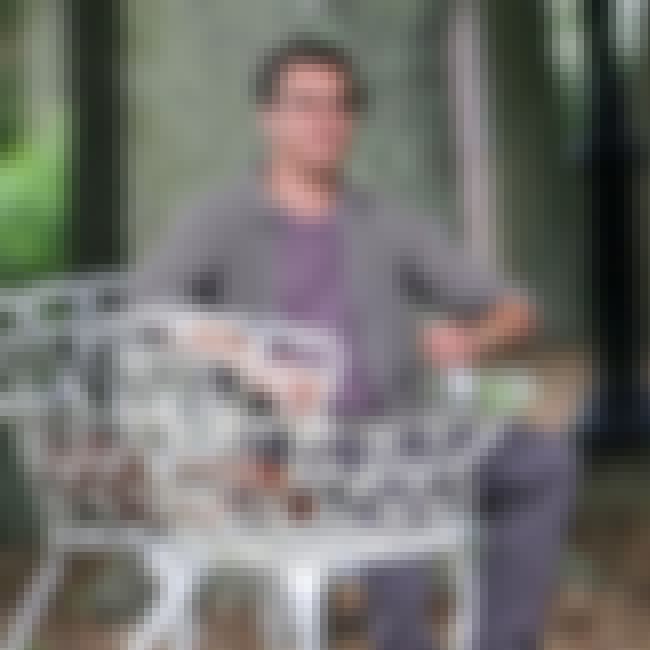 Male Professor: I hear Abe Lucas is going to be joining the faculty this summer.
Female Professor: Really? That should put some Viagra into the philosophy department.
When news spreads that renowned philosophy professor Abe Lucas is taking a position at a small college, the faculty is abuzz. Whether he will change the school with his experience or if it will change him is yet to be determined.

Should this be higher or lower?
At This Moment That My Life Came Together
Prof. Abe Lucas: I couldn't remember the reason for living and when I did, it wasn't convincing.
Jill: You suffer from despair.
Prof. Abe Lucas: How comforting that would be.
Jill: Are you aware of what's going on at this table?
...
Prof. Abe Lucas: It was at this moment that my life came together.
...
Jill: There was no question that there was something lighter about Abe. His spirit seemed up. He seemed more focused and yet, for some reason, it bothered me. My thoughts were very mixed up and troubled.
Jill and Abe's meeting in a diner brings an unexpected level of clarity to Abe. He sees life clearly now and his purpose in this life. As amazing as that is, this scares Jill.

Should this be higher or lower?