Weird History
Here Are All The Historical Accuracies And Inaccuracies In 'Mary Queen Of Scots'

Updated February 16, 2019
117.7k views
13 items
The 2018 movie Mary Queen of Scots tells the story of the friendship-turned-rivalry between Mary Stuart, Queen of Scotland, and her cousin Elizabeth I, Queen of England. With face-to-face confrontations and romantic drama for audiences to enjoy, Mary's life receives the full Hollywood treatment, complete with modern accessories.
Margot Robbie's portrayal of Queen Elizabeth I of England and Saoirse Ronan's performance as Mary, Queen of Scots, offer charismatic presentations of these two 16th-century queens as they maneuver through power struggles, plots, and political turmoil. The new Mary Queen of Scots movie stands strong on some historical facts, but falls short when it comes to accurately representing the complex relationship between the rival queens.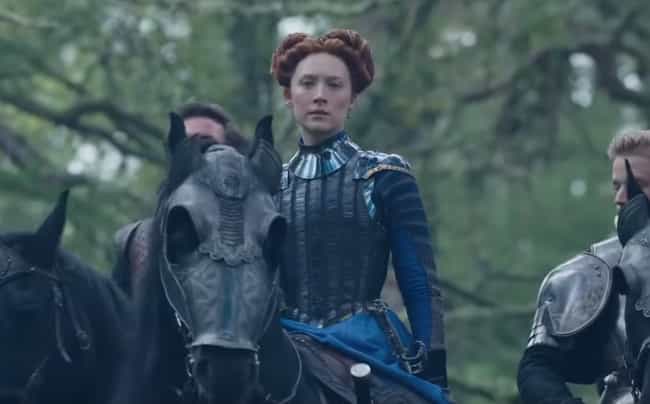 Mary And Elizabeth Never Actually Met
In Mary Queen of Scots, Mary and Elizabeth meet in an elaborately concocted scene, but in truth, the queens never came face-to-face. Even after Mary returned to Scotland from France in 1561, she and her cousin Elizabeth spent their lives hundreds of miles apart.
Elizabeth canceled a meeting with Mary in 1562 due to political and religious instabilities in both countries. The women exchanged letters throughout their lives, but even after Elizabeth had Mary taken into custody, the Queen of England never visited her cousin.
Historians were quick to take issue with the movie's rewriting of history.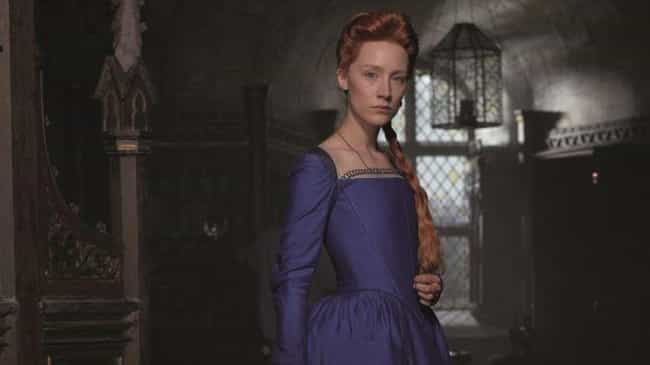 Mary Likely Did Not Have A Scottish Accent
Mary was born in Scotland in 1542 and became the Queen of Scotland less than a week later, upon the passing of her father, James V. Her mother, Mary of Guise, ruled as regent and sent her daughter to France at age 5 for her safety.
The young queen was betrothed to Francis, the Dauphin of France; when she arrived, her future husband was just 4 years old. The two were raised together in the court of King Henry II before they married in 1558.
Growing up in France very much defined Mary as an outsider when she returned to Scotland in 1561 following Francis's passing. Most notably, her primary language was French, reflected in many of the letters she wrote to her mother as a child. After more than a decade in France during her formative years, Mary likely wouldn't have had anything resembling a Scottish accent.
Mary, Queen of Scots picks up Mary's timeline after her time in France - literally, the day she washes ashore back in Scotland - but Saoirse Ronan's Mary speaks with a Scottish lilt throughout the film.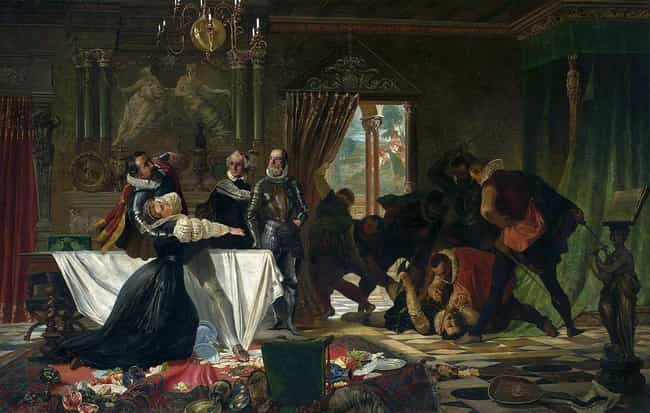 David Rizzio Was Eliminated, Though Probably Not In Front Of Mary
David Rizzio, also known as David Riccio, became Mary's private secretary and close confidant in 1564. He first arrived in Scotland as the ambassador from Savoy, but the closeness between the queen and Rizzio grew as Mary's relationship with her husband declined. Darnley may have been jealous of his wife's power, but he was almost certainly suspicious of what designs Rizzio had on the queen.
The Scottish nobility were equally suspicious of Rizzio, especially since he was a Catholic and a foreigner. They allegedly convinced Darnley that Mary and Rizzio were lovers and planted the seed that Rizzio was the father of their soon-to-be-born child.
On March 9, 1566, Rizzio and Mary were eating dinner at Holyrood Palace in Edinburgh. Mary, six months pregnant at the time, watched as a group of men stormed into the room and seized Rizzio. As Rizzio begged for his life, the mob dragged him into another room and slew him. Though the queen was present that day, she probably did not witness the actual scene the way Mary, Queen of Scots portrays.
The conspiracy to terminate Rizzio implicated Darnley, though he denied, and the movie maintains this storyline. The perpetrators claimed they were acting under Darnley's orders and later fled to England for safety.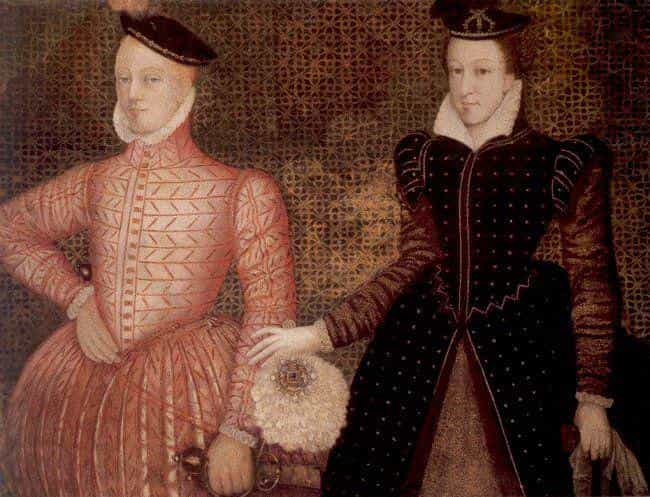 Mary's Husband May Have Had Intimate Relationships With Men
Mary's second husband, Henry Stuart, Lord Darnley, was anything but a good partner and father. in both real life and as the film portrays him. Historically known for his drinking and arrogance, Darnley became increasingly jealous of Mary's relationship with her secretary, David Rizzio, and he allegedly participated in the man's elimination in 1566.
Speculation about the motives behind this includes the assertion that Rizzio and Darnley had been in a relationship - the two were once close friends and bedmates, and the film emphasizes this alleged intimacy.
Darnley chased women, but he also had a close friendship with Don Francisco de Alava, who was later appointed Spanish ambassador to France. The two men had overlapping trips to France and were described as "intimates," but the exact nature of their friendship remains unknown. While Mary, Queen of Scots doesn't expand on these relationships, it certainly leaves the audience with the feeling that Darnley could have been, at the very least, bisexual.