VOTE

Is Your Favorite View: Downblouse, The Side, Under Or Deep?

1.1k votes
280 voters
19.8k views
25 items
List Rules Vote up for your favorite view/views: Downblouse, From The Side, Under Or Deep
I know it's been a while since I have put a list out there, I have been crazy busy lately, haven't hardly had any spare time to do anything. But as the old saying goes, " Good Things Come, To Those Who Wait", and in my opinion this list is a very good thing. This list is all about cleavage, more specifically your favorite view of cleavage. Apologies out there to any ladies that would get offended by this list, but by now all ladies should know that us guys ARE ALWAYS LOOKING. No matter where we are or who we are with, if we see a hot girl with a loose shirt bend down, our eyes will wander, that's just who we are, it's almost innate, we can't help it. If you remember that Seinfeld episode, where the "15" year old chick bent over, and Jerry and George couldn't help but look, even though they both knew she was 15 and her dad was in the other room. But like Jerry said, we can't help but look, I think he said something like, men are like some weird kind of fish where our eyes operate independently from our head. Anyways there are four main kinds of cleavage views: The Downblouse, From The Side (Sideboob), Up Under (Underboob), and the fourth is what I call Deep Cleavage, which is when a woman wears a dress or a shirt that exposes them right down the middle. My personal favorite is the deep cleavage, which is why I have Minka Kelly as my cover pic, but in all honesty I love all 4 views. Vote up for your favorite view/views. Enjoy!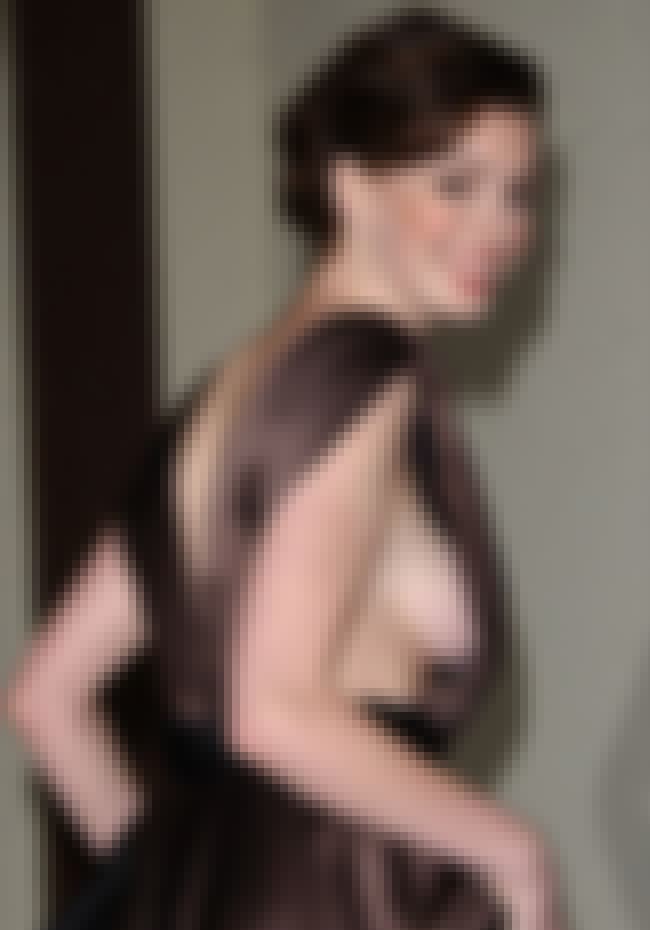 Agree or disagree?
see more on Anne Hathaway