Total Nerd 11 Reasons Why Marvel's CEO Might Be a Supervillain

Even if you love Marvel movies and dream of going to Comic-Con, there's a pretty solid chance you've never heard of Isaac "Ike" Perlmutter, the CEO of Marvel who is not only one of the most powerful men in entertainment, but one of the most secretive and, allegedly, terrifying.
Even after Marvel was bought by Disney in 2009, Perlmutter managed to have a stranglehold on the film division until 2015, and he didn't make a lot of friends along the way (or have too many to begin with except, notably, Donald Trump). He is almost impossible to predict, please, and work with.
If you want to learn more about the puppet master who may be behind your favorite films, you will love this list. And seriously, stick with it. This man is insane.
There Is Only One Publicly Available Photo of Him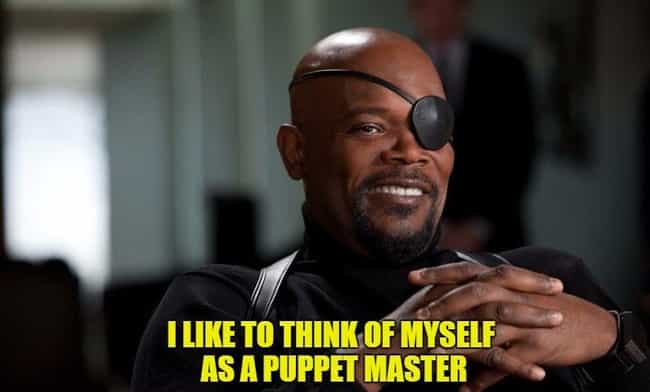 It's the year 2018. At this point, you could likely go on Facebook and find a thousand pictures of your friend's grandmother, and she's probably not even famous. Meanwhile, confidant-to-the-president and CEO of one of the most dominant entertainment producers in the world, Ike Perlmutter cannot be found.
Only one publicly available picture of him exists and he's very proud of the fact that throughout his entire he has never given a single interview. If it weren't for stories from those who know and have worked with Ike, we'd have nothing on him. In a time where you can find paparazzi photos taken of celebrities on remote, secluded beach vacations, it's honestly nuts that we don't have more pictures of Isaac Perlmutter, and weirder still that he's so proud of it. He keeps a low profile with almost sinister perfection. Bragging about being successfully secretive isn't a thing someone does when they have nothing to hide; it's a thing Lex Luthor does.
If you think we're being hyperbolic, well....
He Attended the '08 Iron Man Premiere in Disguise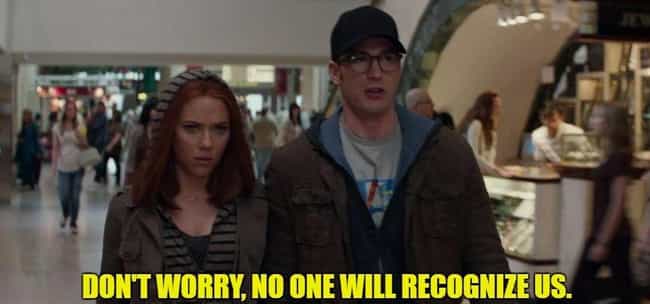 Here's a complete list of acceptable times to go somewhere in disguise:
-As a child, on Halloween;
-As a supervillain in a comic, while doing crimes;
-As a burglar, while also doing crimes;
-As an undercover cop, while trying to catch someone else who is doing crimes;
-As a celebrity at Comic-Con or The Tonight Show for some kind of stupid, publicity stunt;
That's it. That's the whole entire list, there's no other reason for real humans to ever need to wear a disguise, but Ike Perlmutter did it at the premiere of Iron Man, an event that would have been one of the most important in Perlmutter's life. This was the movie that would kick-start the Marvel Cinematic Universe, the global movie phenomenon that gave Marvel all of its money and created the glorious world of superhero movies we all now live in. If we were the CEO of Marvel, we'd go to the premiere of Iron Man in a bright t-shirt that reads "I'm Responsible For This" and spend probably end up in the hospital for receiving too many high fives.
And yet, Ike attended the premiere wearing a false nose and mustache. It's such an insane thing to do; it's hard to get recognized when almost no one sees any pictures of you. The only people he's hiding from at that point could only be the people closest to him or, like, coworkers. Hey, since we're on the subject, what is his relationship with his coworkers like?
It's Rumored He Advised a Marvel Editor-In-Chief to Kill His Own Children
Oh boy!
According to a piece on Comics Bulletin, a fight over whether employees at Marvel should have a coffee maker escalated very quickly to demands that a man kill his own children. It went like this, alleges an anonymous source:
Ike Perlmutter wanted to get rid of the coffee maker for employees at the office, and lay into Bob Harras, the guy who wrote a memo a year previously, at the behest of then-president Eric Ellenbogen, to keep the coffee maker. Perlmutter had this to say:
"That guy! I hate Eric Ellenbogen! If your children turn out like him, you should kill them!" Some have speculated that Perlmutter was referencing Ellenbogen's sexuality (he's gay) in this insult.
After the spat, Harras walked away from Perlmutter, and was later fired. As of now, we don't know if they ended up keeping to coffee maker but it absolutely does not matter.
He Threatened to Shoot a Female Employee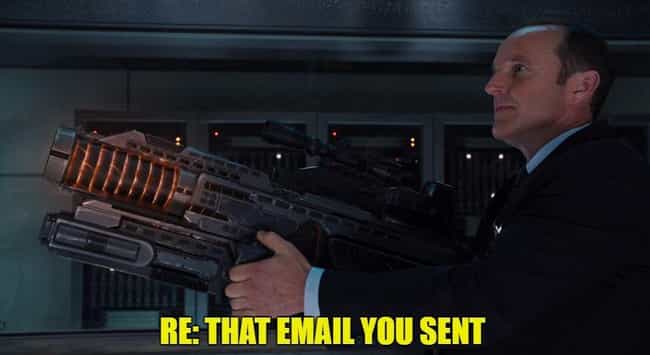 If you thought an argument over a coffee-maker was the only thing to drive Ike to violence, than you just don't know crazy people.
Marvel was bought by Disney in 2009. In 2011, tensions flared. Jessica Dunne, head of global product licensing at the time, feared for her safety after Perlmutter supposedly threatened to shoot her and, as you can probably imagine, the reason why was total garbage. The registered gun owner reportedly didn't like an email Dunne sent. He told her that he "had a bullet with her name on it." We're not saying that threatening violence for a small, insignificant slight is something that only a supervillain would do, but it is something that literally all supervillains have done.