Behind The Scenes
The Making Of The Island Of Dr. Moreau Was A Disastrous Nightmare

Updated June 9, 2020
83.9k views
15 items
The Island of Dr. Moreau will top any list of total nightmare film productions and magnificent Hollywood fails. The shoot was doomed from the start with an inexperienced film director and insane behind-the-scenes drama. These true The Island of Dr. Moreau stories paint a tale even more bizarre than the weirdness of the film itself.
In 2014, director David Gregory released a documentary called Lost Soul: The Doomed Journey of Richard Stanley's Island of Dr. Moreau. The doc predominately depicts the sordid tale of newbie director Richard Stanley and his dream project of adapting one of his favorite childhood books, H.G. Wells's 1896 science fiction novel, The Island of Dr. Moreau. Despite spending years writing the script and working on pre-production for the film, Stanley was fired just three days into the movie's shoot.
Apart from being in way over his head - the director had never helmed a big budget movie before - there were two prima donna actors to contend with. One was famed method actor Marlon Brando, the other was egomaniac Val Kilmer, who, although young, had already garnered a reputation for being hard to work with.
Once Stanley was fired, John Frankenheimer was brought in to try to bring order to the chaos. Even though Frankenheimer was able to wrap the film, the end results were almost as big a mess as the production. The disastrous making of The Island of Dr. Moreau makes for a cautionary tale around passion projects and filmmaking - not to mention provides some crazy Marlon Brando stories. It's an epic tale that resulted in one of the biggest box office bombs in film history.
Richard Stanley Only Lasted Three Days As Director Before Being Ousted
Director Richard Stanley read the H.G. Wells book The Island of Dr. Moreau as a child. It was the 29-year-old South African filmmaker's dream to adapt the source material into a major motion picture. Stanley spent four years working on the script before landing a production deal with New Line Cinema. But when the director went into pre-production, things quickly started to fall apart.
It would ultimately be Kilmer's outrageous demands and behavior that led to Stanley's firing. The director felt that the actor was purposefully inaudibly mumbling his lines, showing up late for his call time, and even reading off other actor's lines.
Just mere days into production, New Line determined that Stanley could not take hold of his actors. They hired The Manchurian Candidate director John Frankenheimer to handle duties behind the camera. Frankenheimer was 65 years old at the time with his better career days behind him. In turn, he came at a reduced cost and was available to work.
Stanley Was Immediately In Way Over His Head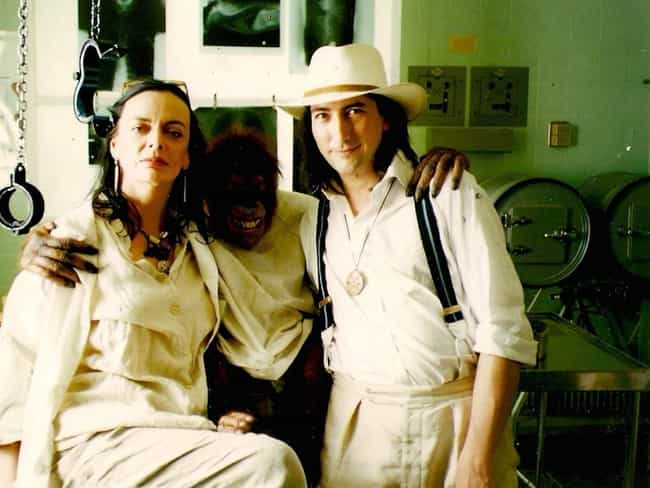 Most of the documentary Lost Soul focuses on Richard Stanley. Prior to taking on his dream project of adapting The Island of Dr. Moreau, Stanley had very little directing experience. His only successes were a low-budget sci-fi movie Hardwire and the relatively unknown Dust Devil.
Stanley spent years on development. Many of his ideas, however, were difficult to translate to a live action movie. Major recasting of the film's lead actors led to Val Kilmer's participation in the film and he quickly proved to be an unruly employee. The studio blamed Stanley for being unable to handle the actor and after three days of filming unusable footage, they fired Stanley via fax. The director was so wrecked by the experience that he never directed another major motion picture again.
Bruce Willis Dropped Out Leading To A Recasting Of Almost Every Other Major Role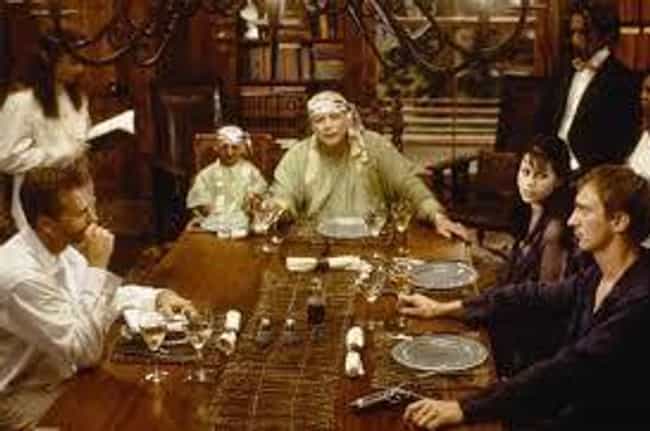 Originally Bruce Willis was cast to play Edward Douglas in the film. James Woods was cast as Dr. Moreau's assistant Dr. Montgomery. Right before filming began, Willis dropped out of the film, later the timing would indicate it was because of his impending divorce to Demi Moore.
Willis was replaced by Val Kilmer. Unfortunately, Kilmer was sued for divorce at the exact same time. Because of Kilmer's personal situation he wanted a 40% reduction in his work schedule. Stanley was able to meet the demand by giving Kilmer the role originally meant for James Woods. Then, Northern Exposure's Rob Morrow was brought in to play Kilmer's original role. However, Morrow got a taste of the mayhem and asked to leave the production. He was replaced by David Thewlis.
Marlon Brando's Daughter Committed Suicide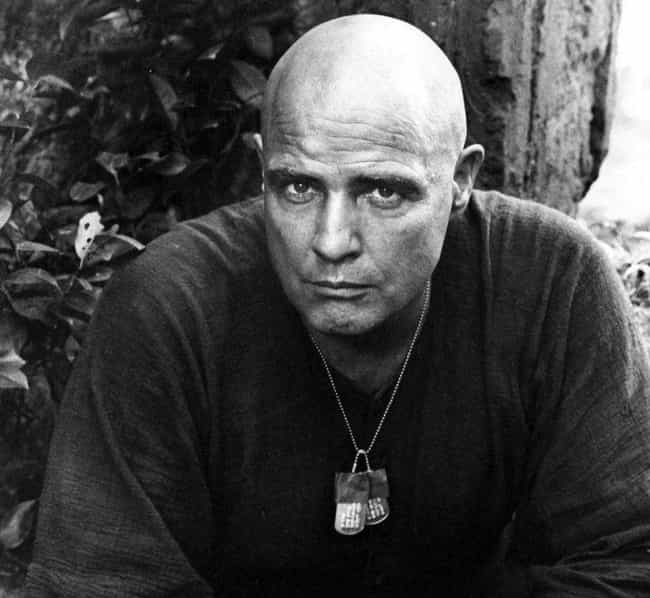 Before filming had even begun, the production experienced a more personal tragedy. Brando's 25-year-old daughter, Cheyenne, committed suicide. The production continued without its lead character. Tensions ran high, however, as no one knew when and if he would return to work.