Graveyard Shift
The Chilling Real-Life Event That Inspired The Most Important Scene In 'IT Chapter Two'

Needless to say, Stephen King's It is filled with all kinds of horrors - but one horror in particular struck close to home. One of the novel's most unsettling - and important - moments was inspired by a real-life event that occurred while King was writing.
Charlie Howard was a gay man who was slain in Bangor, ME, in the summer of 1984. The event's homophobic underpinnings affected King so much he created the character of Adrian Mellon as a stand-in for the fallen Howard.
In the book, Mellon's slaying at the hand of a group of hateful teenagers is the catalyst for The Losers' Club's return to Derry, and the event that marks the reemergence of Pennywise. King, a Maine local, felt that only something as horrific as the act carried out against Mellon could parallel the evil of his monstrous, shape-shifting clown. The scene was so upsetting it didn't make it to the 1990 ABC adaptation. In IT Chapter Two, however, it kicks off the big-screen events in horrifying fashion, leaving an impression that lasts for the duration of the film's three hours.
Charlie Howard Was Jumped By Three Teenagers And Thrown Off A Bridge In A Targeted Attack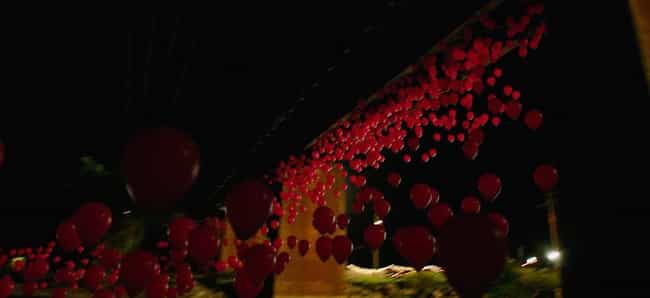 According to the people who lived in Bangor at the time of the crime, Charlie Howard was an openly gay young man who was polite and kept to himself. People in the community noted he was a great guy once he opened up, and he wasn't the kind of person to seek out a fight. On the night of July 7, 1984, Howard was approached by James Baines, Shawn Mabry, and Daniel Ness.
When the boys saw Howard and his partner, Roy Ogden, walking through Bangor's birthday celebration, they jumped the couple amid their flurry of slurs. The pair ran away from the attackers, but Howard tripped and fell. The trio pounced on Howard and threw him over a bridge into the Kenduskeag Stream.
Howard Had Asthma And Could Not Swim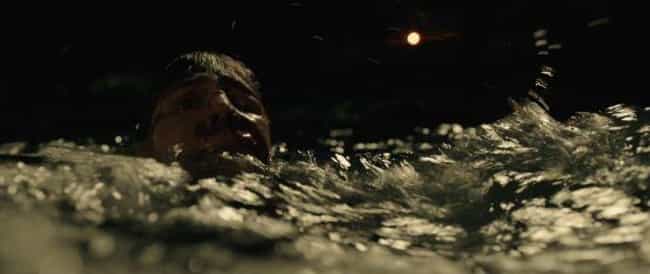 After landing in the stream following a 15-foot drop, Howard perished almost immediately in the relatively shallow water. Ogden ran off to alert the authorities.
Howard's body was finally fished out of the water at 12:10 am on July 8. Authorities wrote that he drowned, but an asthma attack played a considerable role in his passing.
Stephen King Was In The Middle Of Writing 'It' When The Event Took Place In His Hometown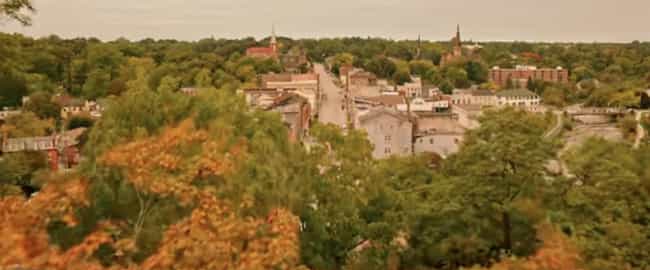 As a resident of Bangor and a Maine lifer, Stephen King was deeply affected by the tragic events of Howard's demise. He'd always been politically conscientious, but seeing such a revolting act take place in his town compelled him to work it into the novel he was working on at the time - It. For King, who was in his mid-30s at the time, it was an eye-opening moment. He explained:
At the time I started writing It, the Howard [incident] had just happened. It was fresh in my mind and fitted my idea of Derry as a place where terrible things happened. And, maybe needless to say, I was outraged.
The event wasn't just a one-off inspiration for King. Howard's passing had a lasting effect on King and Bangor. When he looks back on it, he believes he and the town have had a deep period of reflection. In 2014, the author wrote:
In the aftermath of this inoffensive young man's [slaying], the community underwent a period of self-examination that hasn't ended to this day. To me that suggests one good thing came out of Charlie Howard... but when I look back on it, I'm still overcome with feelings of sadness and shame. I don't feel responsible, exactly, and I'd never lay that on the community.
The Book Introduces Adrian Mellon, Who Is Accosted In A Key Scene Modeled Directly On The Howard Case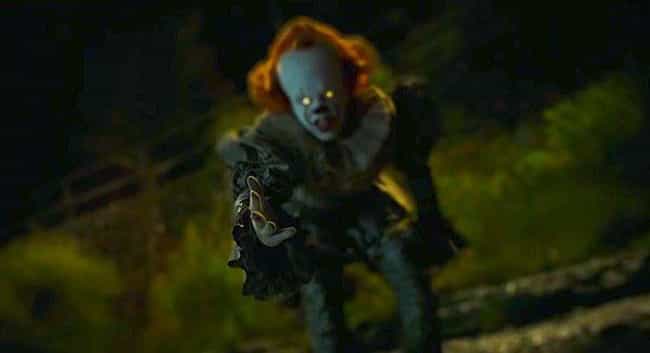 When King worked Howard's story into It, he didn't change much from the original crime. In the book, Howard's fictional proxy, Adrian Mellon, is a freelance writer who wound up living in Derry after meeting Don Hagerty while on assignment. He falls in love and decides to stay in the town to work on his novel.
While attending the town fair together, the two are accosted by a group of teens - after Mellon lands a few zingers. Like Howard, Mellon is gay and is singaled out because of his sexuality. Instead of suffering an asthmatic attack, as Howard did, Adrian is snatched out of the water by Pennywise, who chomps down on his heart. Until King's supernatural element comes into the equation, the two events - one real, one fiction - are nearly identical.