Entertainment
The Many Celebrity Loves Of Ivanka Trump

She's so stunning a beauty that even her father wants to date her. So it's no surprise there are a lot of Ivanka Trump boyfriends. Who has Ivanka Trump dated? The president's daughter has dated athletes, actors, socialites, and investment bankers. So, is Ivanka Trump single? No, and she has not been for quite some time.
Has Ivanka Trump married? Yes! She has been married to Jared Kushner since 2009. The couple share three children. However, Kushner is not the only public figure Ivanka has dated since college. Topher Grace is one of the famous Ivanka Trump exes. Producer Bingo Gubelmann was another of the high profile Ivanka Trump relationships.
Are you surprised by the men Ivanka Trump dated? Read on for the full Ivanka Trump dating history.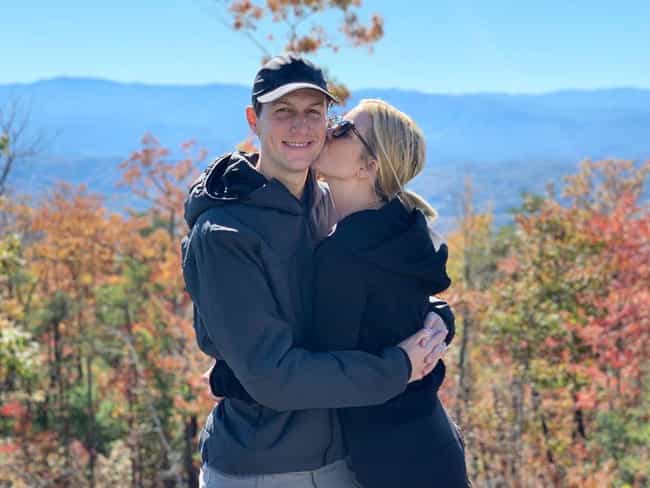 In 2005, Ivanka Trump began to date real estate developer, Jared Kushner. They met through mutual friends at a business lunch, and instantly hit it off. They dated for several years, but there was actually a brief period where they broke up due to religious differences. They were able to reconcile, and married on October 25, 2009.
The couple has three children together. Their daughter Arabella Rose was born in July of 2011, while their sons Joseph Frederick and Theodore James were born in October 2013 and March 2016, respectively.
Jared Corey Kushner (born January 10, 1981) is an American investor, real-estate developer, and newspaper publisher who is currently senior advisor to his father-in-law, Donald Trump, the president of the United States. Kushner is the elder son of the former real-estate developer Charles Kushner, the son of Jewish immigrants from the USSR, and is married to Ivanka Trump, President Trump's daughter and fellow advisor. As a result of his father's conviction for fraud and incarceration, he took over management of his father's real estate company Kushner Companies, which launched his business career. He later also bought Observer Media, publisher of the New York Observer. He is the co-founder ...more on Wikipedia
Age: 38
Birthplace: New Jersey
see more on Jared Kushner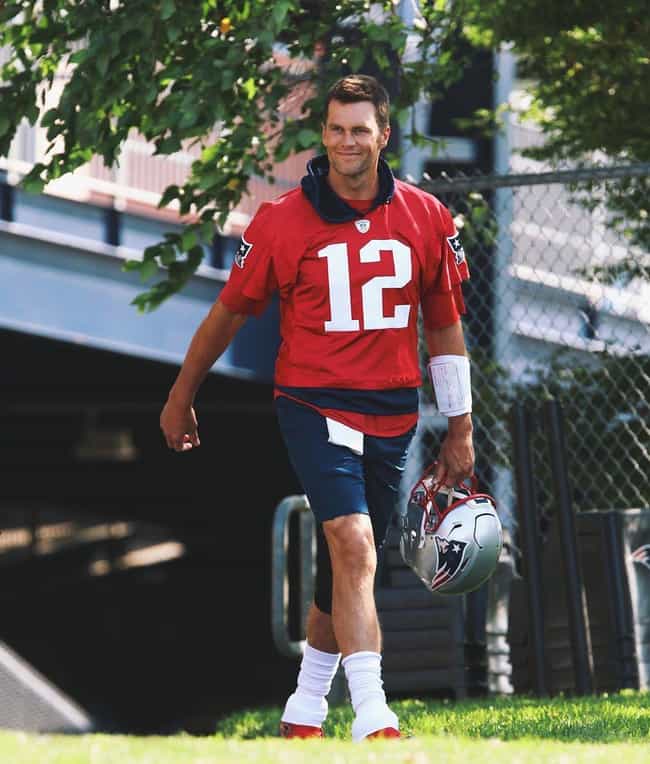 It's unclear how romantic Ivanka Trump ever got with Tom Brady, but Donald Trump was apparently pretty keen on the two getting together. Allegedly, Donald Trump has joked he could've gotten Tom Brady as a son-in-law, but Ivanka chose Jared Kushner instead. Tom Brady was clearly interested in Ivanka, but whether they went on any dates is up in the air.
Thomas Edward Patrick Brady Jr. (born August 3, 1977) is an American football quarterback for the New England Patriots of the National Football League (NFL). Brady has played in nine Super Bowls, winning six of them, the most of any player in NFL history. Due to his numerous accomplishments, records, and accolades, he is considered by many sports analysts to be the greatest quarterback of all time.After playing college football for the University of Michigan, Brady was drafted by the Patriots in the sixth round of the 2000 NFL Draft, and went on to become the team's starting quarterback in his second season after a week 2 injury to Drew Bledsoe. Due to his late selection, Brady is considered ...more on Wikipedia
Age: 41
Birthplace: San Mateo, California, United States of America
see more on Tom Brady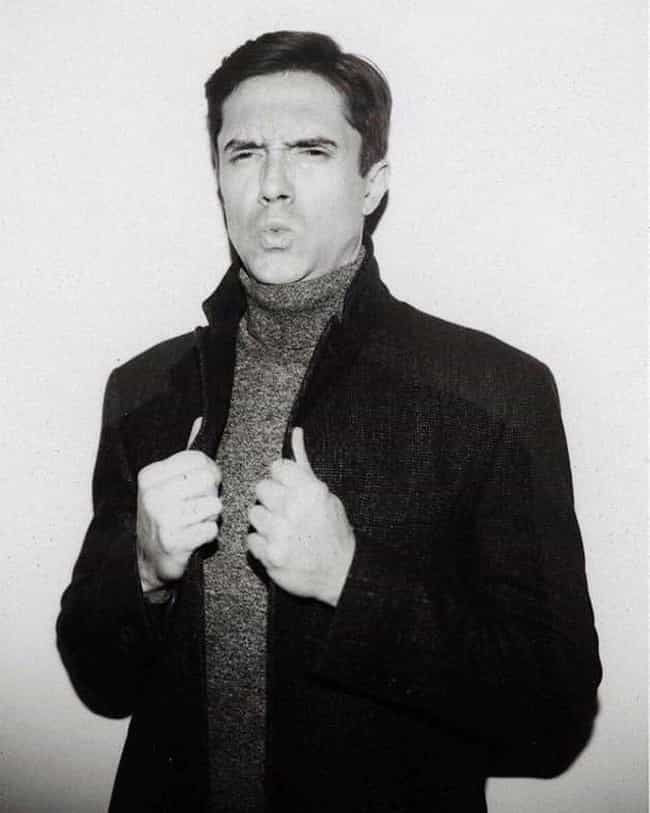 For a short period of time around 2006, Ivanka Trump dated Topher Grace. Grace has said he only went on a couple of dates with Ivanka and that he never met her father.
In later interviews, he said that dating her was never a political statement. They just had fun.
Christopher John Grace (; born July 12, 1978) is an American actor. He is known for playing Eric Forman in the Fox sitcom That '70s Show, Eddie Brock / Venom in Sam Raimi's film Spider-Man 3, Pete Monash in Win a Date with Tad Hamilton!, Carter Duryea in In Good Company, Edwin in Predators, Getty in Interstellar, Adrian Yates in American Ultra, and David Duke in Spike Lee's film BlacKkKlansman. His other film roles include Traffic, Mona Lisa Smile, Valentine's Day, Take Me Home Tonight, The Big Wedding, War Machine and Breakthrough. ...more on Wikipedia
Age: 40
Birthplace: New York City, New York, United States of America
see more on Topher Grace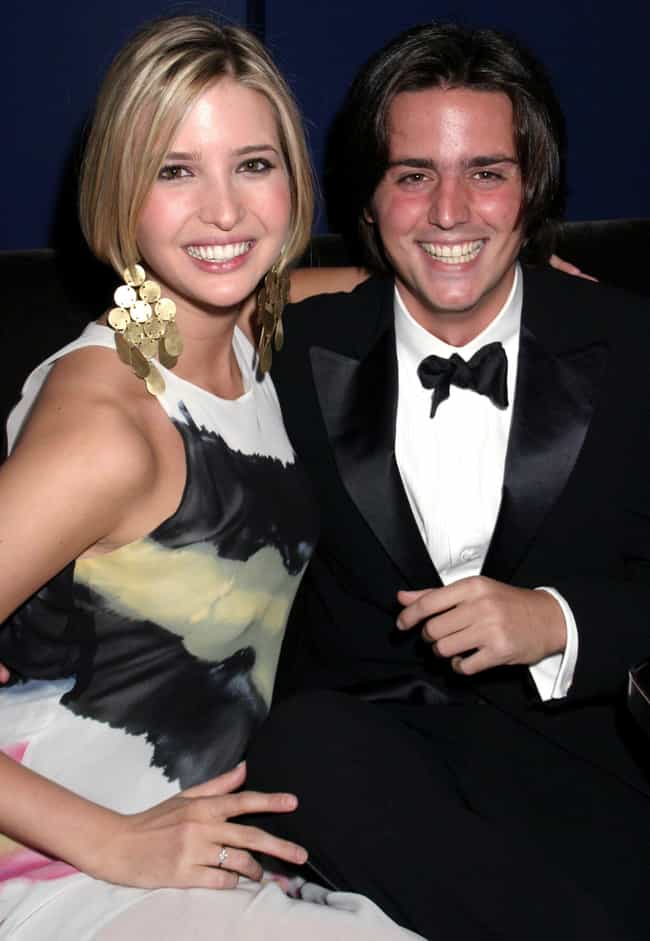 Ivanka Trump dated film producer Bingo Gubelmann, beginning in 2001. The pair reportedly met at Georgetown.
They broke up at some point in 2005, and Ivanka went on to meet her now-husband later that year.
Bingo Gubelmann is a film producer. ...more on Wikipedia