quotations

Jack and Jill Movie Quotes

276 votes
157 voters
71.4k views
13 items
Follow
Embed
List Rules Upvote your favorite quote from Jack and Jill
'Jack and Jill' movie quotes include some of the best lines from this 2011 Adam Sandler comedy. In the film, Sandler plays ad executive Jack Sadelstein. When Jack's wacky twin sister, Jill (also Sandler), comes to visit for the holidays, she wreaks havoc on Jack's normally tranquil, quiet life. I've included some of the funniest 'Jack and Jill' quotes on this list, though I'm sure I've missed a few. If you can't find what you think are the best quotes from the movie, add them! Also, be sure to vote for the quotes you think are the best (or the worst - you can easily vote them down as well).
'Jack and Jill' is directed by Dennis Dugan ('Parenthood,' 'Just Go With It') and the movie also stars Katie Holmes and Al Pacino (as himself). Several other big name celebrities appear in the film as themselves, including Shaquille O'Neal, Drew Carey and Regis Philbin. Despite some pretty hilariously negative movie reviews, 'Jack and Jill' still managed to become a hit at the box office. Since it was released on November 11, 2011, 'Jack and Jill' has taken in nearly $71 million at U.S. theaters. It seems that Adam Sandler movie fans are not deterred, even by scathing reviews!
So what are the best Jack and Jill movies? This list will answer that question.
If you like these 'Jack and Jill' movie quotes, you might enjoy these other lists of funny movie quotes, including
'The Muppets,'
'Hugo,'
'Arthur Christmas,'
'Happy Feet Two,'
'A Very Harold and Kumar Christmas,'
'Tower Heist,'
'The Rum Diary,'
'Puss in Boots,'
'Bucky Larson: Born to Be a Star'
and
'50/50.'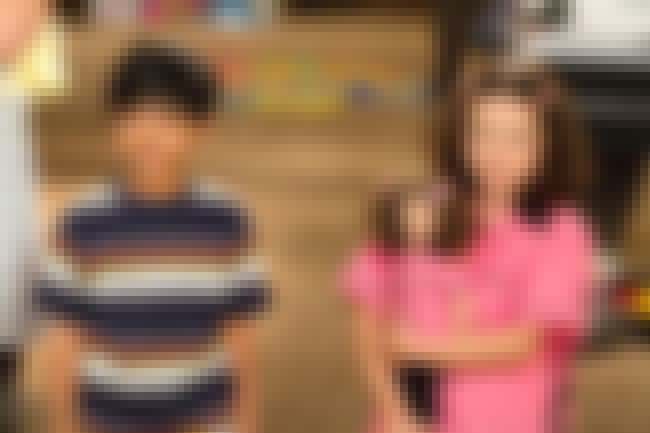 Gary: "Busted, disgusted - never to be trusted!"
Jack's son, Gary (Rohan Chand) has some of the funniest one-liners in 'Jack and Jill.'

Jack: "Jill this is Otto."
Otto: "Nice to meet you."
Jill: (Yells) :Nice to meet you! He's homeless, right?"
Jack: "Are you whispering with a bull horn or something? Everybody hears you."
Jill is nothing if not subtle. Poor Otto.

Jill: "What is this Internet thing? You KNOW I don't understand those things - I don't even OWN a calculator!"
In addition to being one of the most annoying house guests in history, Jill is apparently also grossly inept when it comes to the basics of technology. Do NOT let her near your computer, Jack. You'll regret it.

Jack (yelling, loudly): "She's forwarding her mail to us now!"
Yes Jack, Jill is digging in and settling down for the long haul. You know you're in deep trouble when your horrible house guest forwards mail to your home...