Photo: Paramount Pictures
film

Jack Reacher: Never Go Back Movie Quotes

17 votes
10 voters
8 items
Follow
Embed
List Rules Vote for your favorite Jack Reacher: Never Go Back movie quotes!
Jack Reacher: Never Go Back movie quotes bring the thrills to the action sequel about the title character, former military police officer. Edward Zwick directed the film using a screenplay he, Richard Wenk and Marshall Herskovitz adapted from the book Never Go Back by Lee Child. Showing in IMAX and traditional formats, Jack Reacher: Never Go Back opened in theaters on October 21, 2016.
In Jack Reacher: Never Go Back, it's been four years since the events of the first Jack Reacher film and Jack Reacher (Tom Cruise), after some time away, returns to Washington, DC. He returns to meet up with Major Susan Turner (Cobie Smulders), who has asked for his help in stopping a plot to kill soldiers, including those in Reacher's former crew.
But when Reacher arrives in DC, he soon learns that Turner has been arrested for espionage, a charge he knows is bogus. But there's more bad news. Reacher is actively being sought, by the hunter (Patrick Heusinger), and accused of a 16-year-old murder. So not only must Reacher work to save the soldiers and Turner, but also protect himself from the hunter and the law.
Jack Reacher: Never Go Back movie quotes also feature lines from costars Aldis Hodge, Danika Yarosh, Holt McCallany, Robert Catrini, Robert Knepper and Austin Hebert. For other movie quotes on fall 2016 films, check out lists for The Accountant, Middle School: The Worst Years of My Life, The Birth of the Nation, and The Girl on the Train.
Police Officer: What the hell happened here?
Witness: A fight, one guy took them all down with his bare hands. He's still in there.
...
Police Officer: Turn around, mister. Let me see your hands, slowly.
...
Sheriff: Aggravated assault is a felony in this state, Mr. Reacher. Process him and get him to county.
Jack Reacher: Two things are going to happen in the next 90 seconds.
Sheriff: Excuse me?
Jack Reacher: First, that phone over there is going to ring. Second, you're going to be wearing these cuffs on your way to prison.
Sheriff: Well that is one magnificent prophecy, Mr. Reacher.
Jack Reacher: It's just going to keep ringing.
When sheriffs arrive on the scene of a fist fight, they are surprised to learn a single suspect took down multiple others all alone. The sheriff is even more surprised later in these Jack Reacher: Never Go Back movie quotes when the sheriff himself ends up in handcuffs.
DOD Official: You think you're invulnerable.
Jack Reacher: That's right. Maybe I rip your arm off, beat you to death with it.
Jack Reacher and the DOD official trade some fighting words in these Jack Reacher: Never Go Back movie quotes. Reacher's words are a tad more violent though.
Susan Turner: Thanks for tipping us off to that sheriff. When are you coming to DC?
Jack Reacher: I move around a lot.
Susan Turner: You're a legend. Folks wonder why you left. Purple Heart, Silver Star, there's this big dent in the desk. People say you made it with someone's head.
In a phone call with Major Susan Turner, Jack Reacher's military reputation is highlighted. Susan wonders when he'll be back in Washington, DC, and if all the stories about him are true.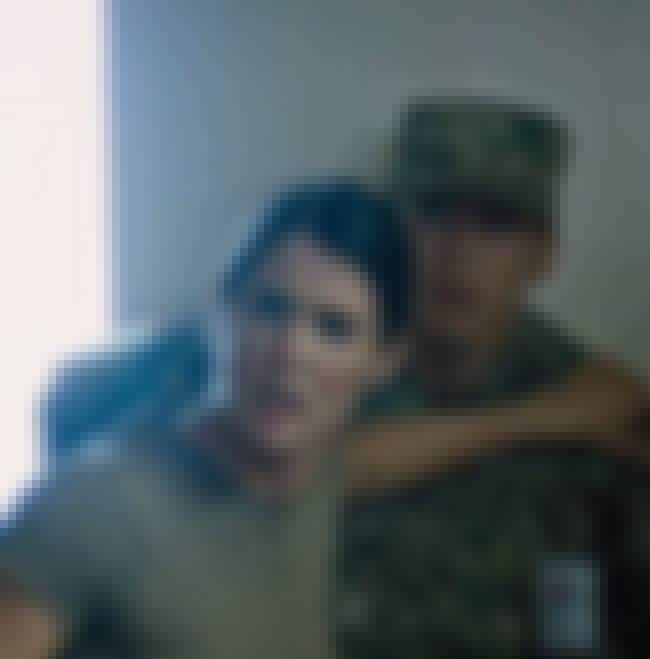 Major Turner's Been Arrested
Jack Reacher: Jack Reacher for Major Turner
DOD Official: Major Turner's been arrested.
Jack Reacher: For what charge?
DOD Official: Espionage
Jack Reacher: She's been set up.
Jack Reacher arrives in Washington, DC, looking to speak with Susan Turner in person only to learn she's been arrested. When Reacher hears that news in these Jack Reacher: Never Go Back movie quotes, he is certain that she's been framed.