Buildings/Attractions
List of Famous Jackson Buildings & Structures

List of the famous landmarks that make up the Jackson skyline, listed alphabetically with photos when available. Jackson architectural landmarks as well as other major buildings, dwellings, and other structures in Jackson are included on this list. Information about these Jackson buildings is included on this list, such as when the building first opened and what architectural style it falls under. List includes both new buildings in Jackson and older historic landmarks.
The list you're viewing is made up of many different buildings, like 310 West Church Street Apartments and Thomas V. Porter House.
This list answers the question, "What are the most famous buildings in Jackson?"
This is a good reference for research into the historical architecture in Jackson. Famous architectural houses within the city of Jackson are included as well, sometimes by address, other times listed by the name of the original home owner.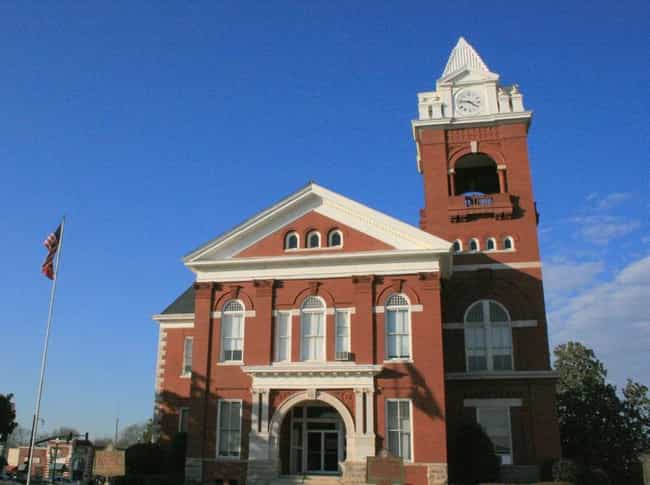 The Butts County Courthouse is an historic government building constructed in 1898 in Jackson, Butts County, Georgia, United States. It was added to the National Register of Historic Places on September 18, 1980. ...more on Wikipedia
City/Town: Jackson, Georgia, USA
Opened: Jan 01 1898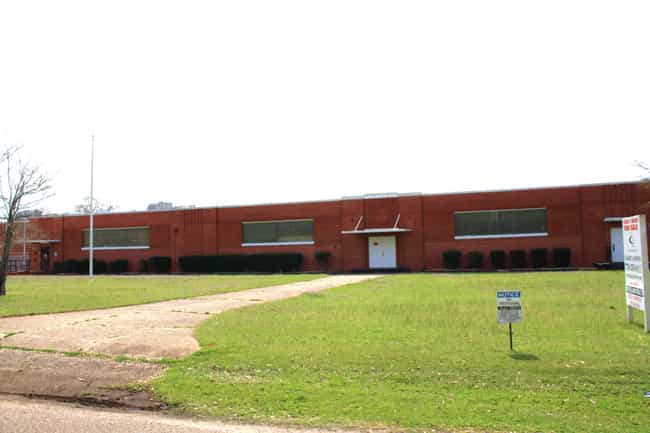 Clarke Mills or Vanity Fair Mills is a historic textile factory building in Jackson, Alabama. It was designed in the Moderne style by H.B. Bieberstein. The facility was completed in 1939 and was occupied by the Vanity Fair Corporation throughout much of its history. Clarke Mills was added to the National Register of Historic Places on April 30, 1998. ...more on Wikipedia
City/Town: Jackson, Alabama, USA
Opened: Jan 01 1939
Style: Streamline Moderne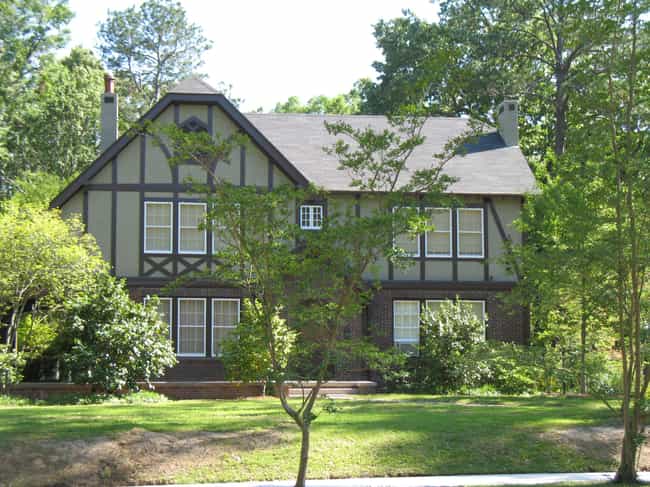 The Eudora Welty House at 1119 Pinehurst Street in Jackson, Mississippi was the home of author Eudora Welty for nearly 80 years. It was built by her parents in 1925. In it she did all her writing, in an upstairs bedroom. Welty created the garden over decades. The house was first declared a Mississippi Landmark in 2001, added to the National Register of Historic Places in 2002, and declared a National Historic Landmark in 2004. This was part of a raised awareness of the significance of authors and literary life in the United States. The house was restored by the Eudora Welty Foundation and State of Mississippi. In 2006 the house and garden were opened to the public as a museum. The renovation ...more on Wikipedia
City/Town: Jackson, Mississippi, USA
Opened: Jan 01 1925
Style: Tudor Revival architecture
see more on Eudora Welty House