Buildings/Attractions

List of Famous Jacksonville Buildings & Structures

List of the famous landmarks that make up the Jacksonville skyline, listed alphabetically with photos when available. Jacksonville architectural landmarks as well as other major buildings, dwellings, and other structures in Jacksonville are included on this list. Information about these Jacksonville buildings is included on this list, such as when the building first opened and what architectural style it falls under. List includes both new buildings in Jacksonville and older historic landmarks.
This list includes 310 West Church Street Apartments, Thomas V. Porter House and more buildings.
This list answers the question, "What are the most famous buildings in Jacksonville?"
This is a good reference for research into the historical architecture in Jacksonville. Famous architectural houses within the city of Jacksonville are included as well, sometimes by address, other times listed by the name of the original home owner.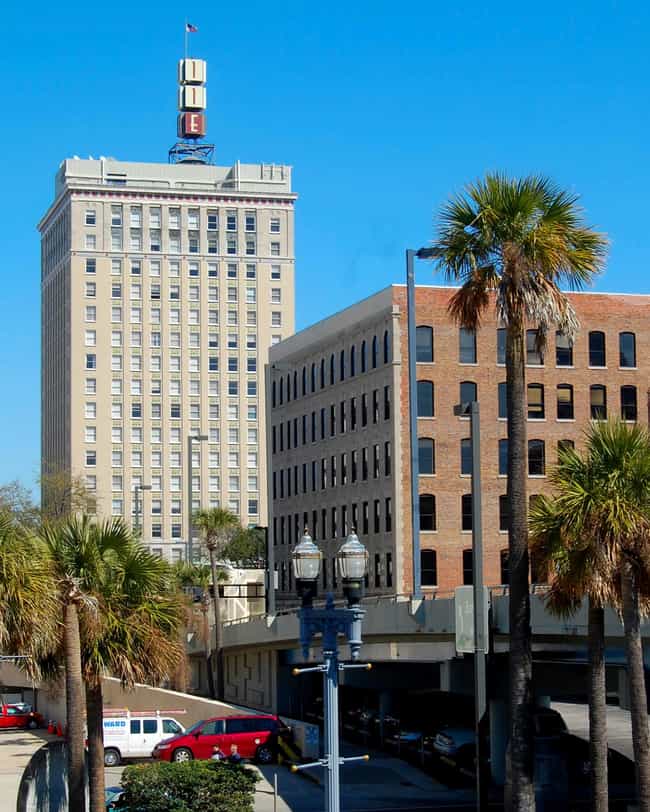 11 East Forsyth, formerly known as the Lynch Building and the American Heritage Life Building, is a historic structure in Jacksonville, Florida. Originally developed by Stephen Andrew Lynch, as its current name suggests, it is located at 11 East Forsyth Street in Downtown Jacksonville. On December 23, 2003, it was added to the U.S. National Register of Historic Places. Vestcor invested more than $24 million to restore the building's exterior and transform the former offices into loft apartments, which tenants began to occupy during 2003. ...more on Wikipedia
City/Town: Jacksonville, Florida, USA
Style: Skyscraper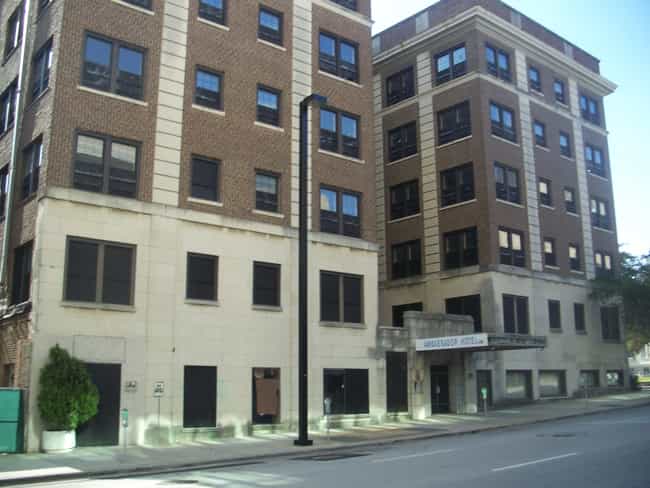 The 310 West Church Street Apartments, also known as the Ambassador Hotel, is a historic building located at 420 North Julia Street in Jacksonville, Florida, United States. On April 7, 1983, it was added to the U.S. National Register of Historic Places. ...more on Wikipedia
City/Town: Jacksonville, Florida, USA
Opened: Jan 01 1923
Architect: Neel Reid
Created By: Neel Reid
Style: Georgian, Beaux-Arts architecture
see more on 310 West Church Street Apartments

The Bank of America Tower is a 617 ft skyscraper in downtown Jacksonville, Florida, United States. It is the tallest building in Jacksonville, and the ninth-tallest in the state of Florida. It was built as the headquarters of Barnett Bank and originally named Barnett Center, but the name was changed in 1996 when Barnett was acquired by NationsBank, which soon merged with Bank of America. The 42-floor structure was designed by German-American architect Helmut Jahn, and is constructed of reinforced concrete. ...more on Wikipedia
City/Town: Jacksonville, Florida, USA
Opened: Jan 01 1990
Structural Height (m): 189.06
Floors: 43
Architect: Helmut Jahn
Created By: Helmut Jahn
see more on Bank of America Tower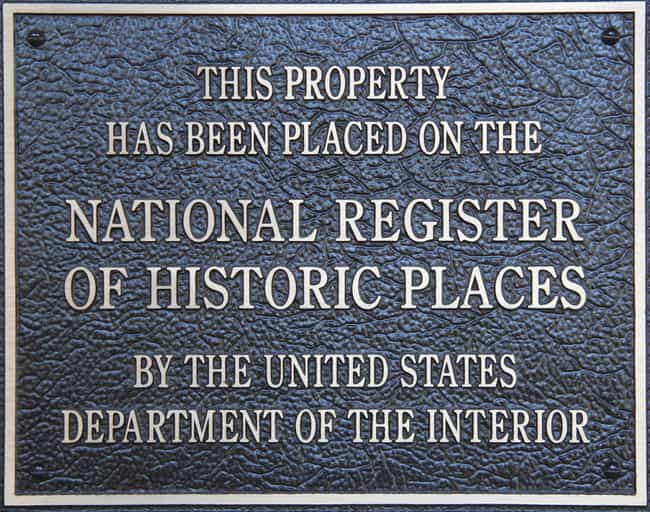 4
Bethel Baptist Institutional Church
Bethel Baptist Institutional Church is a historic Baptist church in Jacksonville, Florida, in the United States. Founded in 1838, it is the city's oldest Baptist congregation. Its building built in 1904 at 1058 North Hogan Street was added to the National Register of Historic Places on April 6, 1978. ...more on Wikipedia
City/Town: Jacksonville, Florida, USA
Opened: Jan 01 1904
Architect: M. H. Hubbard
Created By: M. H. Hubbard
Style: Greek Revival, Romanesque Revival architecture