Living
All the Times Jaden Smith Dressed Like Hey Arnold

If you're living and breathing, then you're on the Internet keeping up with Jaden Smith fashion trends. There's no need to deny it, we're all fascinated by the way Will Smith's son bucks trends by opting to wear gear that resembles the beloved Nickelodeon's classic Hey Arnold.
His trendy style has become so cartoonish that finding pictures of Jaden Smith dressed like Hey Arnold isn't out of the ordinary. Everywhere you look online, the Jaden Smith Hey Arnold comparisons surround you. Today, he's the football head from that karate episode. Tomorrow, he's Harold at the Met Gala. Is this a part of his secret plan to slowly turn the world into his favorite cartoon? Or is it simply a coincidence that every time Jaden Smith steps out of the house he tends to look just like a character from one of the defining programs of the '90s?
Check out all the times that Jaden Smith has dressed like he's on
Hey Arnold
and see for yourself.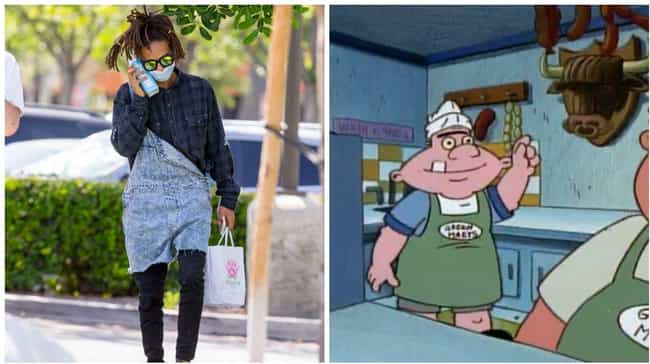 3
TFW You Love Helga but Can't Say Anything