Watchworthy
A Timeline Tracing The Bizarre Hollywood Evolution Of Jake Gyllenhaal

Updated July 2, 2019
5k views
16 items
Hollywood A-lister Jake Gyllenhaal's evolution as an actor has undoubtedly been a memorable journey. From child actor beginnings, Gyllenhaal's roles have become among the most respected performances in the business. His growth from bit parts to Oscar-nominated leads demonstrates his commitment to longevity in showbiz.
Some of the best Jake Gyllenhaal characters took him well out of his comfort zone and challenged him physically and mentally. Notable performances in films such as Donnie Darko, Brokeback Mountain, Jarhead, and Nightcrawler have allowed Gyllenhaal to focus on characters with unusual, controversial, or downright bizarre backgrounds. The timeline of his career highlights important performances and epic moments, and all signs suggest he has no plans to slow down.
Data-driven recommendations based on voting from over 40 million monthly visits to Ranker.
Try the free app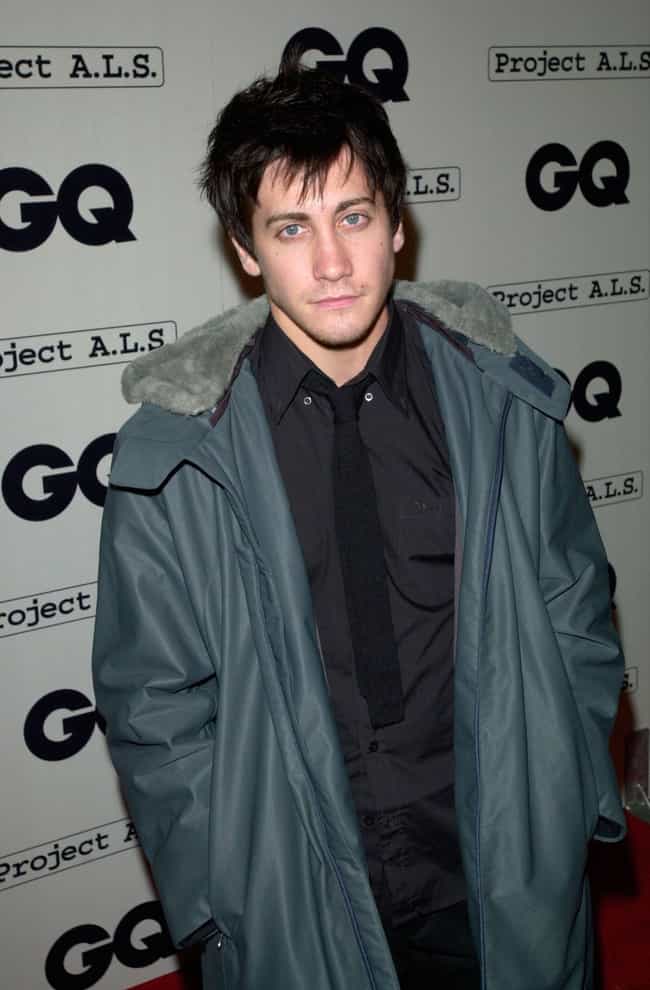 In his first starring role, Gyllenhaal played a character based on the childhood tales of American author and former NASA engineer Homer Hickam. The actor called on experiences with his parents to inspire the complex relationship between Hickam and his father.
Initially, Gyllenhaal felt apprehensive about portraying a real person. In a 1999 interview with the Chicago Tribune, he stated, "It was scary trying to do service to the real person while at the same time doing the character I found inside myself... From the moment I first met Homer I was trying to find something about him I could re-create."
Critics praised his work as Hickman. Joe Leydon of Variety said, "Gyllenhaal is enormously appealing and utterly convincing in a breakthrough performance."
Released: 1999
Directed by: Joe Johnston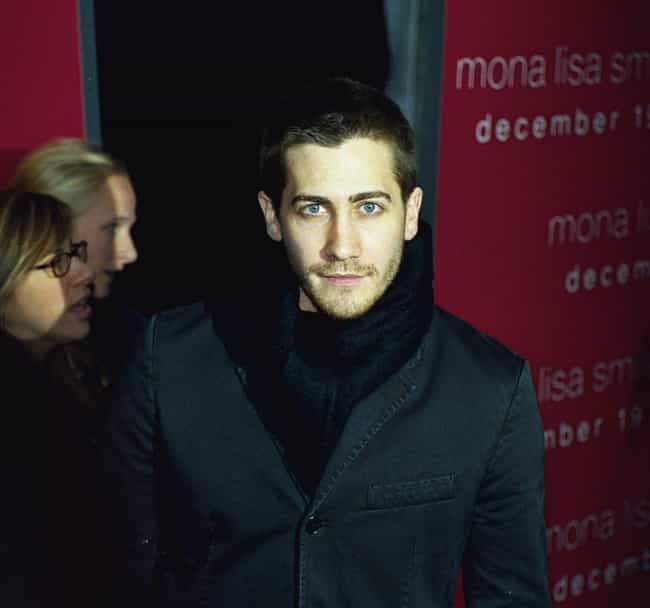 Cult film Donnie Darko cast Gyllenhaal in a much darker role than previous turns. The movie received positive critical reception, and even the critics who weren't fans of the plot still praised Gyllenhaal's performance. Elvis Mitchell of the New York Times wrote, "Mr. Gyllenhaal's commitment is particularly spooky; he is probably a couple of great roles away from being a star. The actors' loyalty to the director's vision is evident; the director just hasn't figured out what that vision is."
Gyllenhaal's ability to relate to Donnie stems from his experiences as a teenager. He explained to Entertainment Weekly, "Auditioning at a young age, I was always like, 'What are these movies about? My high school experience wasn't like this at all... And then Donnie Darko came up, and I was like, 'Oh, this feels like my high school experience.' [laughs] So if that gives you any insight into who I am and how I pick roles, then I hope it does."
Additionally, Gyllenhaal contributed his ideas about Donnie's portrayal. In 2016, he shared with The Guardian, "The voice Donnie uses when he's talking to Frank, the demonic bunny rabbit, was my choice. As well as being this trippy figure, Frank is Donnie's only friend, almost like a comfort blanket. So the voice is how a child would talk to his blanket."
Released: 2001
Directed by: Richard Kelly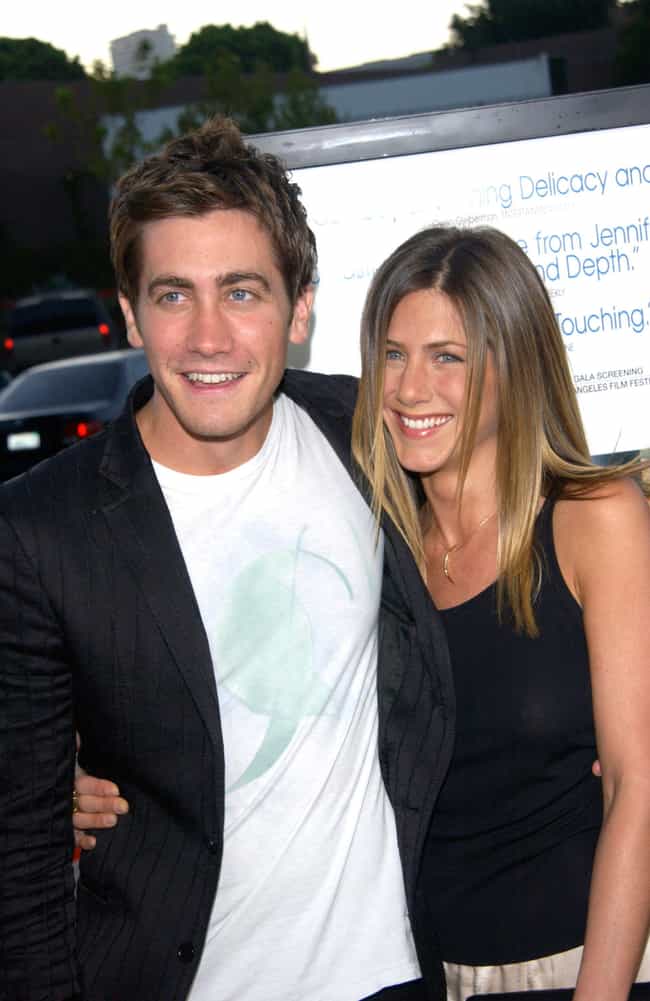 Gyllenhaal played the romantic lead opposite Jennifer Aniston's character in The Good Girl, a role that called for a somber demeanor. Instead of a charismatic heartthrob, Gyllenhaal's Holden Worther is a depressed writer who begins an affair with his married coworker. In 2002, the actor told The Guardian, Holden "has a dire need to be loved and is clearly disturbed."
Critics focused primarily on Aniston's performance, but many noticed Gyllenhaal's work as well. One reviewer at Popsugar was impressed by how "perfectly Gyllenhaal walks the line between depressing and funny; it's hard not to giggle in the face of Holden's petulant and dramatic antics."
Released: 2002
Directed by: Miguel Arteta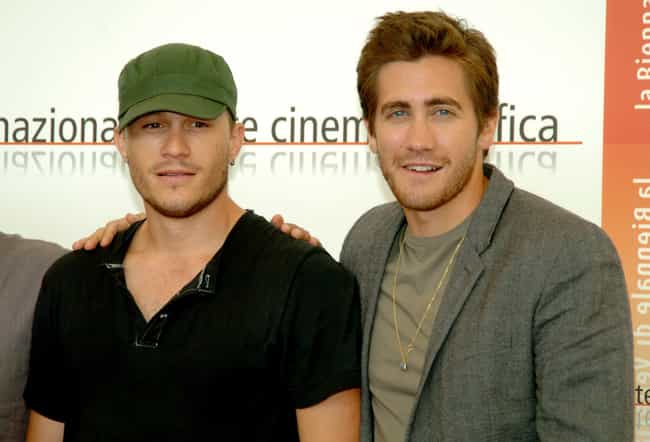 Gyllenhaal garnered considerable praise for playing gay cowboy Jack Twist alongside the late Heath Ledger. The two stars had opposite approaches to the film, and the results created a near-perfect effect. Director Ang Lee commented to the Huffington Post, "[Gyllenhaal's improvisation] bothered Ledger sometimes because he was well-prepared, so sometimes that could mess him up a little bit."
Gyllenhaal once again turned to his life experience to prepare for the role. In 2015, he told Out magazine, "I knew it would be a difficult film to make and something that would put people off, but I didn't know how difficult it would be to get made. My closest family members, my godfathers, were a gay couple, so it was something I just inherently had no prejudice about."
Released: 2005
Directed by: Ang Lee