Makeup Junkie
James Charles's Controversies Go Way Beyond His Feud With Tati Westbrook

Drama between YouTuber vloggers, social media influencers, and internet celebrities is essentially the bread and butter of the industry - stars get "canceled" with increasing regularity, and feuds pop up left and right. One of the biggest and most attention-grabbing of these internet conflicts was sparked between beauty vloggers James Charles and Tati Westbrook in May 2019.
The battle began when Westbrook released a lengthy video accusing Charles of betraying their friendship and accusing him of predatory sexual behavior, all of which Charles vehemently denied. Fellow YouTubers like Jeffree Star, Shane Dawson, and Nikkita Dragun all weighed in and chose sides as Charles began losing millions of followers per day. The feud got so out of hand, media outlets that rarely report on social media personalities were jumping to get coverage, including The New York Times. Then, after several tearful apology videos and calls for civility, it all dissipated as quickly as it begun.
However, this dispute wasn't the first headline-grabbing fiasco Charles has found himself in over the course of his relatively short career. From making racially questionable jokes to releasing allegedly hives-inducing makeup products to picking fights with child actors, here's a look back at all the biggest dramas that have plagued Charles's career long before his infamous feud with Westbrook.
February 2017: He Jokes About Contracting Ebola In Africa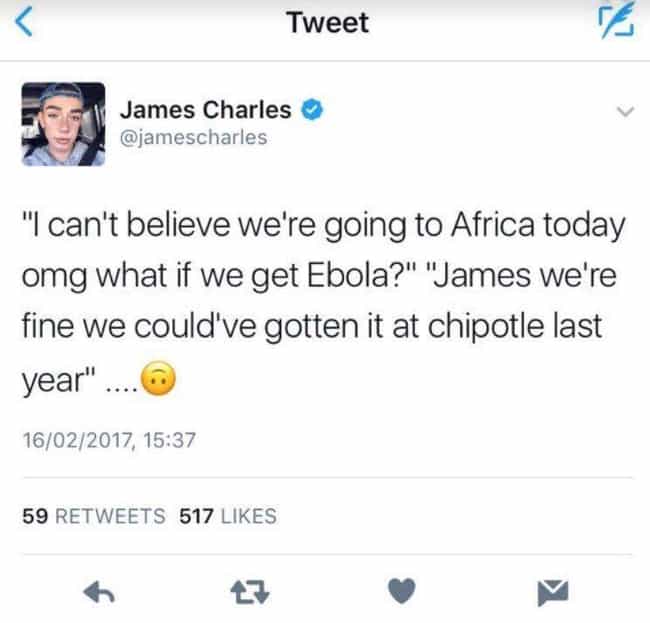 Shortly after being named CoverGirl's first CoverBoy, Charles was gearing up to visit South Africa when he decided to make a poorly worded joke about contracting Ebola.
"'I can't believe we're going to Africa today omg what if we get Ebola?' 'James we're fine we could've gotten it at chipotle last year,'" Charles wrote in a since-deleted tweet that led to widespread condemnation.
His first response was to block those who criticized him on Twitter, but the outcry became so loud, he eventually apologized.
February 2017: His Apology For His Ebola Joke Backfires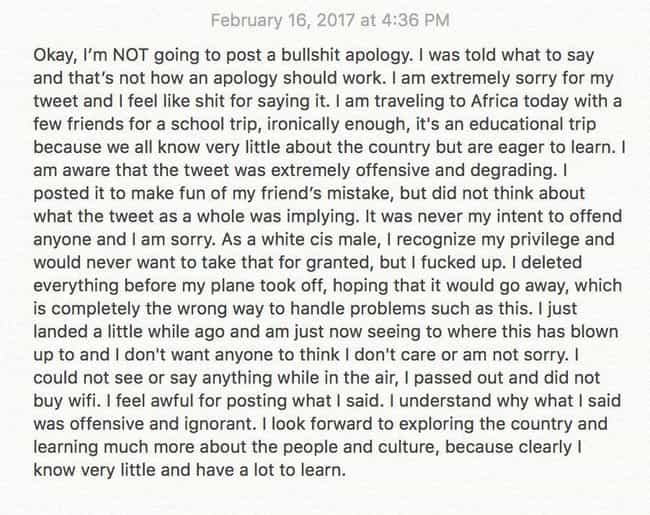 After Charles made an offensive joke about the possibility of contracting Ebola on a visit to South Africa, the then-17-year-old was encouraged to apologize and tweeted, "I am extremely sorry. Regardless of my intentions, words have consequences. I take full responsibility and will learn and do better."
Then, less than an hour later, Charles posted a longer statement to Twitter calling his original apology "bullsh*t." He claimed that he had been instructed to post his previous tweet, and he wanted to share an apology from the heart.
However, his apology proved to be nearly as controversial as his initial joke when he referred to the continent of Africa as a country:
I am traveling to Africa today with a few friends for a school trip, ironically enough, it's an educational trip because we all know very little about the country but are eager to learn... I look forward to exploring the country and learning much more about the people and culture, because clearly I know very little and have a lot to learn.
September 2017: He Gets Into A Twitter Feud With 'It' Star Finn Wolfhard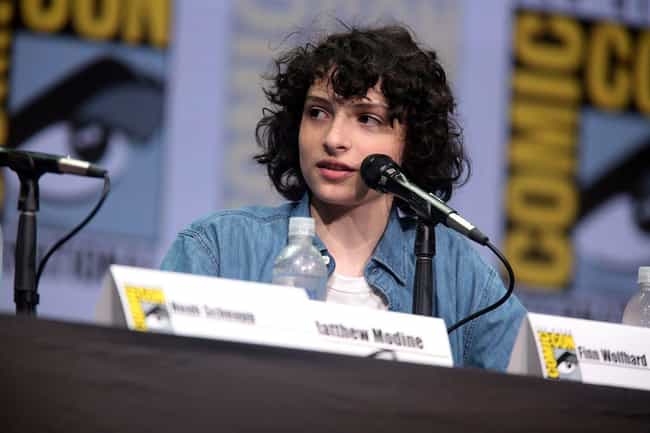 When the movie adaptation of Stephen King's It hit the big screen in 2017, Charles decided to live-tweet the movie from the theater. He was extremely vocal about how much he disliked it, calling the film "awful" and joking about how "predictable" it was.
After garnering much hate for his statements, one of It's child stars, Finn Wolfhard, called him out for tweeting during the film, writing, "Why are you on your phone in the movie theater? Rule 1."
Charles then began receiving heat for both his negative review and his movie theater etiquette, so he attempted to change his tune by explaining how wonderfully the movie was made - though he admitted it wasn't his cup of tea; however, by that point, the damage was already done.
October 2017: His Pennywise Makeup Tutorial Is Criticized By 'It' Star Wyatt Oleff
A month after ripping into It, Charles made a "Glam Halloween Makeup Tutorial" inspired by Pennywise the Clown. In the video, Charles even admits that people might consider the tutorial hypocritical, but it was "too good of an opportunity to pass up."
Soon afterward, It star Wyatt Oleff subtly called out Charles, tweeting, "When you decide to exploit a movie that you hate for money & attention cause why not."
Charles then fought back, claiming that Oleff's tweet, which the actor claimed was just a joke, was going to once again make Charles the focus of internet rage.
"I've already said a million times you guys [did great] in the movie & have apologized," Charles angrily tweeted. To his credit, Oleff encouraged his followers not to harass Charles, writing, "Guys, @jamescharles is just doing his job. His fans asked for the tutorial so he gave it. We're human, we make mistakes. Don't be a jerk."