Graveyard Shift
Stories About Jamie Lee Curtis From Behind The Scenes Of The Original 'Halloween'

Updated May 29, 2019
10.3k views
12 items
The masked slasher Michael Myers may be the face of the Halloween franchise, but its beating heart has always been original "final girl" Laurie Strode, played by Jamie Lee Curtis. The first film was her big break, her first feature film credit, and propelled her into a position as a "scream queen" for several years. She returned to the role of Laurie Strode a few times over the years, but the original is what she is most remembered for - and Curtis seems to be okay with that. Listening to her talk about the making of the movie with a fondness and affection, it's impossible not to see the strength and determination of Laurie Strode in Curtis - even if the real-life Curtis may be a little more sarcastic and foul-mouthed than her onscreen counterpart ever would have been.
She Got The Part Because Of Her Mother's Role In 'Psycho'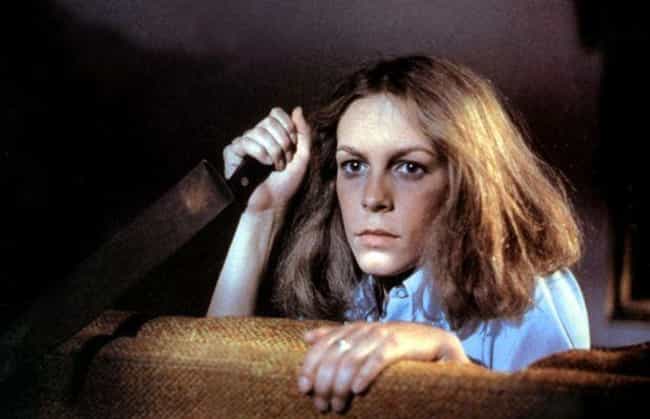 Jamie Lee Curtis wasn't director John Carpenter's first choice for Laurie Strode. He originally wanted to cast Anne Lockhart, the daughter of actress June Lockhart, who was perhaps most famous for her roles in Lassie and Lost in Space but who had also played the lead in She-Wolf of London. As Curtis later recalled, she assumed Lockhart would get the role because she was a better known actor than Curtis at the time. But Lockhart was already signed on to several other projects and was thus unable to take on the Halloween role.
Casting of the relatively unknown Curtis was helped along because her mother, Janet Leigh, had played Marion Crane in another slasher classic, Psycho. "I knew casting Jamie Lee would be great publicity for the film," producer Debra Hill later explained. Halloween became Curtis' feature film debut.
She Shopped For Laurie's Clothes At JCPenney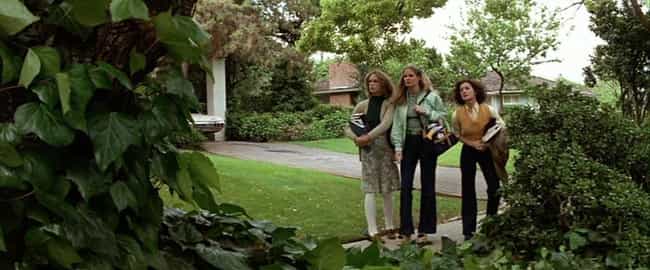 Halloween was said to be shot for an extremely low budget of just over $300,000. This meant there was no real money available for a costume department, so many of the actors wore their own clothes.
Jamie Lee Curtis and the "costume woman" (probably Beth Rodgers, who is credited as the film's costume and wardrobe department) reportedly went to JCPenney and went shopping for back-to-school clothes. Curtis later recalled that it was "like going shopping with Laurie's mother." It has since been estimated that Laurie's entire wardrobe for the film cost less than a hundred dollars.
She Thought She Was Going To Get Fired After Her First Day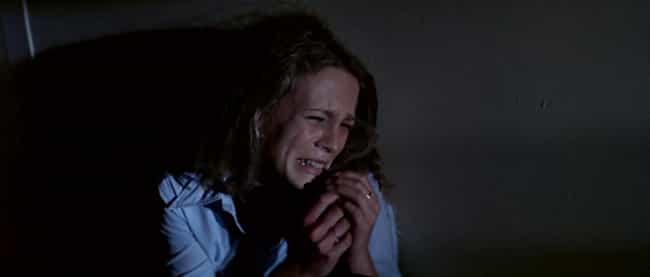 Jamie Lee Curtis was convinced she was going to get fired after her first day of work. Recounting the story to Rotten Tomatoes, she said she returned to the house she rented with a hairdresser friend in Studio City, and when the phone rang and her roommate told her it was John Carpenter, she thought she was getting canned. "I remember this slow walk over to the phone," Curtis recalled. However, on the other end of the line, Carpenter said, "I just wanted to tell you how happy I am and how fantastic you were today, and I just know it's going to be amazing."
"That just doesn't happen," Curtis said.
She Called The Michael Myers Mask 'Horsesh*t'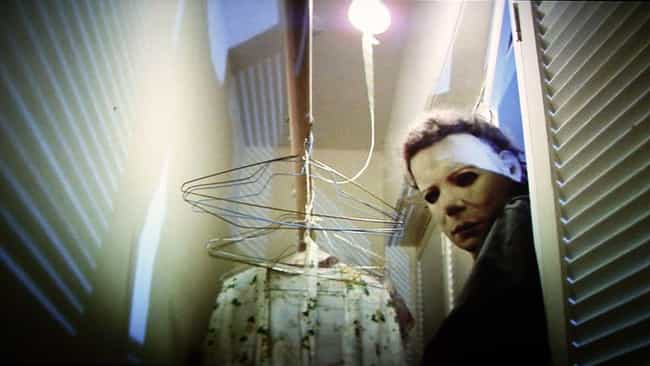 Jamie Lee Curtis credits the impact of Michael Myers with the "simplicity of the evil" that he represents, discussing the "enigmatic, faceless, expressionless look" that "projects into that mask every terrifying image that we have."
Of course, she then goes on to say, "The problem is I can say all that and you guys can all be like, 'Wow, she's really smart, that was really articulate and really thoughtful.' The truth is, it's a f*cking William Shatner mask. Do you know what I mean? Like, really? Like, all that bullsh*t I just said about, y'know, it's the embodiment of evil and it's nothing, it's just horsesh*t because it's a William Shatner mask." She's right about the origins of the mask, which production designer and director of Halloween III Tommy Lee Wallace made from a William Shatner mask by cutting out the eye holes and painting it a bluish-white.
So, which is it? Maybe don't ask Curtis, who follows all that up by saying, "I'm talking out my butt, because the truth is that I don't know anything about why he endures. I'm just glad he does, because he's my buddy."