Culture
14 Borderline Amazing Japanese Bathroom Perks You Can't Find In America

564 votes
135 voters
7.4k views
14 items
List Rules Vote up the perks you wish existed in every bathroom
No one says, "I'm going overseas for the sweet restrooms!," but bathrooms in Japan have fascinated visitors with their luxurious comforts and high-end technologies for a while now. You're probably familiar with Japanese restroom features like the toilets that have a million buttons and boast the infamous "posterior wash"; however, you might not know that the originals were homegrown in the US and Switzerland.
Back in the '60s, the Wash Air Seat was designed for use in medical facilities. It wasn't until 1964 that it was imported to Japan, and it took another three years before a true Japanese super toilet was created. Initially, locals didn't embrace the luxury toilets with open arms because for some reason, toilets have an "unclean" image. But everything changed in a 1982 commercial featuring pop star Jun Togawa. When she read a letter from her butt that said, "Even bottoms have feelings," the hearts (and rear ends) of the Japanese people melted. These days, it's estimated that about 76% of Japanese homes have at least one high-tech toilet.
This isn't to say that Japanese bathroom perks are all about the potty. Restrooms in the Land of the Rising Sun can give medical advice, play relaxing tunes, and help you clean your dirty laundry. Sounds too good to be true? Read on to get to the bottom of this!
back to page 1
The Posterior Wash Can Be Customized To Your Liking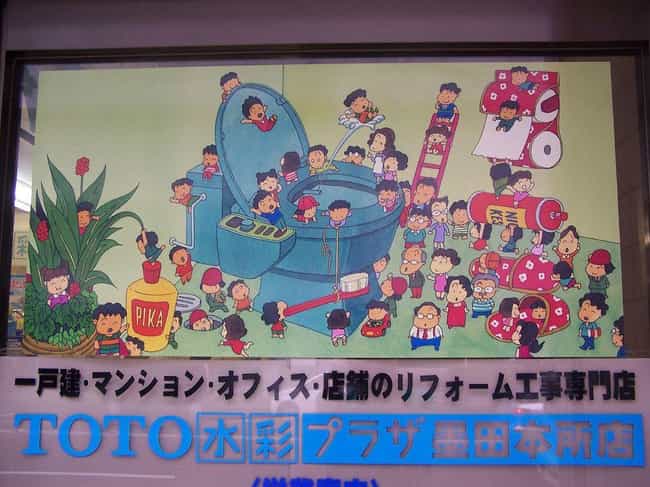 While the idea of a nozzle blasting water up your bum can sound scary, the posterior wash offers enough options to make you feel right at home. Most models allow you to set the temperature and pressure of the jet to your liking. And if you're in the mood for a bit of a massage, there are toilets that provide a pulsating spray.
After using this feature, you may be feeling high but not that dry. Fortunately, a variety of washlets come with an air dry function, so you won't leave the restroom looking like you just took your butt for a swim.
Call it a hunch, but some of you are probably worried about how sanitary the nozzle is. Rest at ease; the nozzle is protected by a closed compartment and only comes out to play when you tell it to. As for splash back, it's far enough away from the action to avoid this issue. Even if some mishap were to happen, the majority of nozzles are self-sanitizing.

Agree or disagree?
Smart Toilets Are Like Live-In Doctors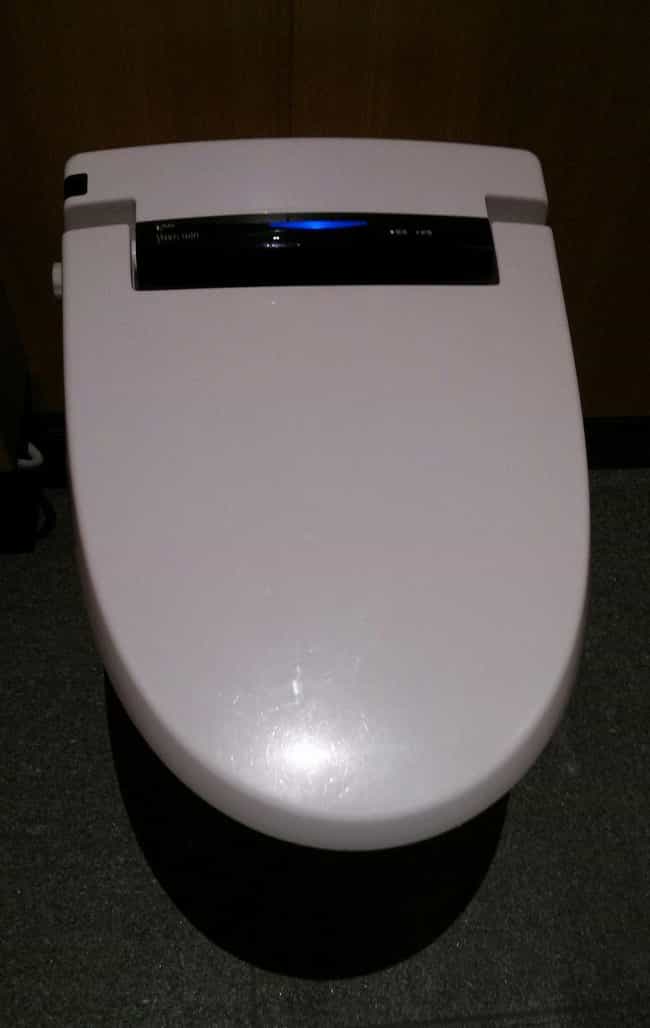 Japanese bathroom perks don't just keep you clean and tidy; they have the power to save lives. Toto's Intelligence Toilet is a prime example. First, there's a scale built into the tiles, so you'll know instantly if you've been hitting one too many tabehoudais. If you're the type who's gearing up to be the next Mr. Universe, you can literally grasp your BMI by grabbing hold of a meter.
All of this is definitely cool, but you could argue that the blood pressure monitor and urinalysis are the real life savers. Once the tests are taken, the data is transferred to your computer where it is filtered and organized. From there, a program offers suggestions on how you can improve your diet.
Naturally, this tricked out setup doesn't come cheap. In total, nabbing an Intelligence Toilet will run you about $6,100.

Agree or disagree?
The Toilets Clean Themselves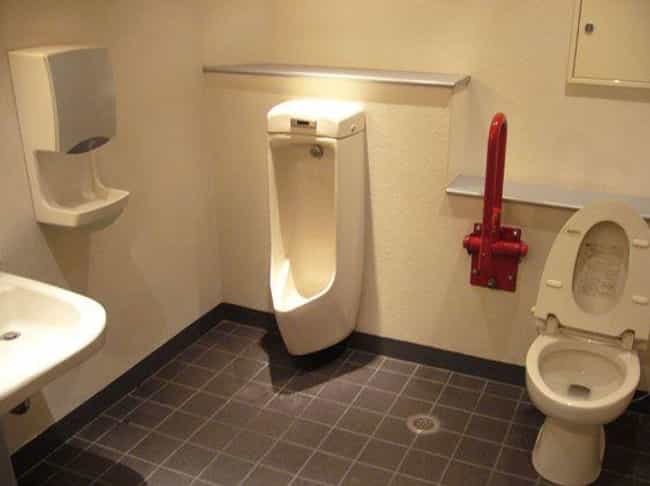 It's a dirty job but... nobody's gotta do it? This restroom perk might only benefit you if you plan on taking up the custodial arts, but that doesn't make it any less impressive. With a combination of eWater+( electorlysed antibacterial water) and Actlight (antibacterial UV light), Toto's newest models disinfect themselves with every flush. And with their special nanotech coating guarding against stains, they stay pearly white. Really, it makes you think twice about whether the toilets at the Toto Museum have never been used.

Agree or disagree?
Smartphones Get Their Own Toilet Paper
Our smartphones are disgusting. Really. Studies estimate that their screens are more than 5 times dirtier than toilet seats. Surprisingly, one of the main reasons for this is because people take their phones to the bathroom. So NTT Docomo - Japan's largest mobile service provider - thought that since cell phones are along for the ride, why not offer them toilet paper?
Now, the majority of bathrooms at Tokyo's Narita Airport have wipes that are especially designed for smartphone screens. However, the program is still in its pilot stage, and only time will tell if this innovation sticks.

Agree or disagree?