Criminals
Jared Fogle Is Trying To Disqualify His Judge Because She Is "Prejudiced" Against Child Molesters

Jared Fogle rose to fame in late 1999 and early 2000 when he shared that he lost 200 pounds by eating Subway sandwiches. The restaurant was quick to sign Fogle to be its spokesperson, tripling its sales over the more than a dozen years he appeared in their ads. The partnership was ended when Jared Fogle pedophilia evidence came to light in the spring of 2015, and by the end of the year Fogle had been sentenced to 15 years in prison.
He joined a long list of celebrity sex offenders when it was revealed that the Jared Fogle crimes facts included paying for sex with with minors and receiving explicit materials featuring children from other sources. He victimized more than a dozen minors, and during the trial, former Subway employees alleged that he'd solicited them for help in obtaining more minors.
Yet jail has apparently done little to dissuade Fogle from his perversions. Since the Jared Fogle prison sentence was handed down in 2015, he's been attempting to get out again and tried to have the judge removed from his appeals cases because she is a parent. Theoretically, being a parent biases you against pedophiles, and that's just plain unfortunate for a man like Jared Fogle.
Fogle Tried To Have The Judge Removed From His Case Because She Is A Parent
Fogle has been trying to get out of prison ever since he was sent there to begin with. Judge Tanya Walton Pratt denied Fogle's attempts to shorten his sentence in 2016 and 2018. In response, Fogle and his lawyers filed to have Walton Pratt dismissed from hearing his case — alleging that she is biased because she is a parent. According to Fogle's suit, since the case involves teen girls, and Walton Pratt is the mother of teen girls, she has personal bias and cannot fairly preside over a case like this.
Unfortunately for Fogle, Walton Pratt was not dismissed, and the relevant ruling stated having children is not a conflict of interest in the courtroom since nearly everyone involved in the justice system has children.
Fogle Victimized At Least 14 Minors
Jared Foundation director Russell Taylor began providing explicit materials to Fogle in March 2011. The materials were recorded by Taylor in his own home by hidden cameras. There were more than 100 films that included underage kids that Fogle knew. Fourteen of them were identified and Fogle was ordered to pay them a cash settlement when he was convicted. Fogle was also found in possession of child pornography from Eastern Europe that had victims as young as six years old performing sex acts.
The Face Of Subway Was Arrested For Possession Of Explicit Materials Featuring Children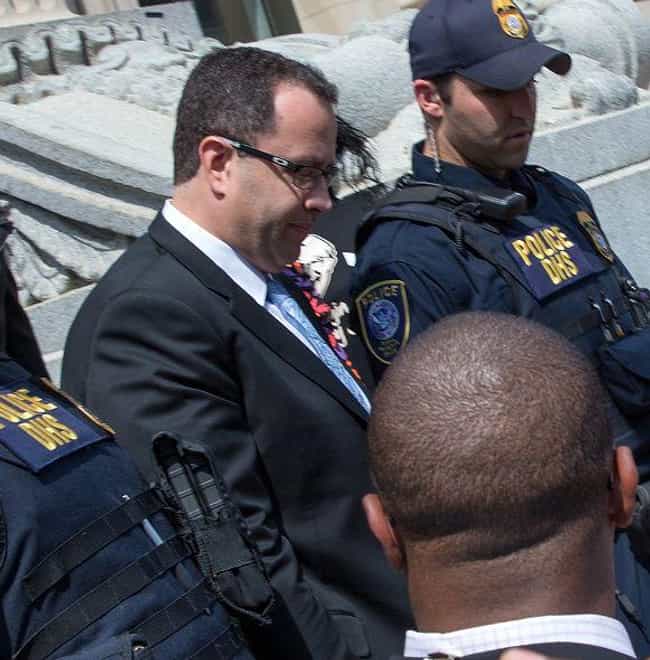 In 2004, Fogle started a questionable nonprofit organization called the Jared Foundation, meant to help fight childhood obesity by garnering $2 million in funding to assist in teaching children about healthy eating. No grants were actually ever issued, and the only money spent by the foundation was on the director's salary and unknown expenditures.
The director of the organization is the man alleged to have started Fogle on his perverted life of crime. Russell Taylor reportedly began sharing explicit materials featuring children with Fogle in March 2011. Taylor was arrested in May of 2015 after a family friend told law enforcement that she had text messages where he talked about child pornography and having sex with a horse. Fogle was investigated two months later in April 2015, and the findings shocked the marketing world and submarine sandwich lovers everywhere.
He was found to have nearly 50,000 sexual images of underage girls in his possession, and had had sex with at least two underage girls.
Fogle Paid A 17-Year-Old For Sex And Then Asked Her To Get Him More Minors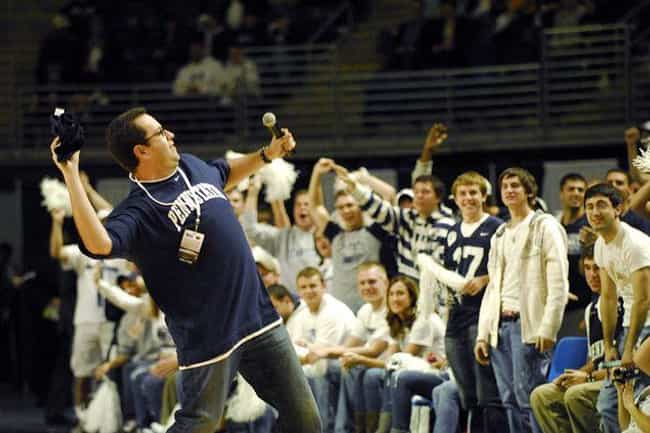 Fogle planned his business trips and appearances around trysts with underage girls. In November 2012 and January 2013, Fogle traveled to New York and paid a 17-year-old girl to have sex with him in the Plaza Hotel, where Subway was paying for him to stay during his appearance in the city.
After the second encounter, Fogle asked the underage girl if she could get him other girls aged 14, 15, or 16. He offered a $400 fee for delivery of the minor.