Photo: Universal Pictures
Thrillers
Jason Bourne Movie Quotes

26 votes
15 voters
1.6k views
Jason Bourne movie quotes continue the story of the title character, a rogue CIA assassin who struggles to remember his true identity. The action thriller was directed by Paul Greengrass using a screenplay he co-wrote with Christopher Rouse. Jason Bourne, the fifth in the Bourne film series, opened in theaters on July 29, 2016.
In Jason Bourne, it's been 12 years since the events of the Bourne Ultimatum which left Jason Bourne (Matt Damon) in the East River. In the time since, Bourne has been struggling with his thoughts and taking that out in illegal fighting rings. But when former CIA contact Nicky Parsons (Julia Stiles) hacks into the CIA, then delivers the information about Bourne she found to him, the pair have to evade a CIA Asset (Vincent Cassel) sent to take them out.
But the hack forces the CIA, including director Robert Dewey (Tommy Lee Jones), analyst Heather Lee (Alicia Vikander) and agent Craig Jeffers (Ato Essandoh), to wonder what Jason Bourne wants by coming out of hiding as well as how they might be able to use him to their advantage. Bourne, however, has other ideas. He knows the whole story of his life and is ready to confront those responsible.
Jason Bourne joins the 2016 summer movie season which also features other great films such as The Infiltrator, Mike and Dave Need Wedding Dates, Ghostbusters 2016, and Star Trek Beyond.
Jason Bourne: I know who I am. I remember. I remember everything.
Nicky Parsons: Remembering everything doesn't mean you know everything.
Jason Bourne: Tell me.
Jason Bourne finally achieves something he's been trying to do since the first film, completely remember who he really is. And while he did that, as Nicky points out, he still has much more to learn about the big picture.
Should this be higher or lower?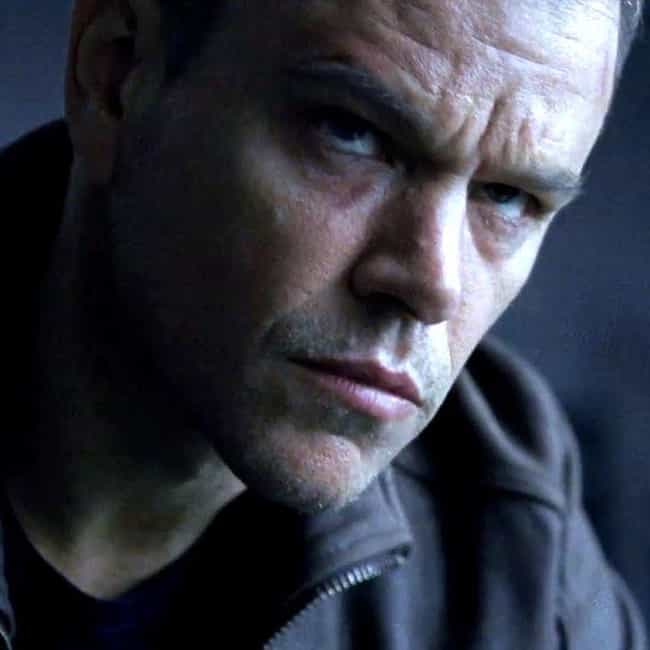 I Volunteered Because of a Lie
Jason Bourne: I volunteered because of a lie. They said my father was killed by terrorists! He wasn't killed by terrorists, was he?
Jason Bourne feels quite wronged by the CIA, who he feels lied to him to get him to join their black opps program years ago. Now that Bourne has the true information, he wants some revenge for the deception.

Should this be higher or lower?
Craig Jeffers: We've just been hacked, could be worse than Snowden.
CIA Analyst: Facial recognition got a hit.
Craig Jeffers: Jesus christ, that's Jason Bourne.
...
Robert Dewey: Why would be come back now?
When the CIA gets hacked, Craig Jeffers realizes that the man they identified in facial recognition is rogue agent Jason Bourne. As has been asked in previous films, the CIA heads wonder why Jason is back and what he is after this time.
Should this be higher or lower?
The Purpose of Your Visit
Customs Agent: What is the purpose of your visit, sir?
Jason Bourne: Business
In an interaction with a customs agent, Bourne mentions that he is visiting for business. Unlike most other times when people say this at customs, Bourne's business is actually a hired assassin.
Should this be higher or lower?