Entertainment
Movies Written By Jay Cocks

This is a list of films written by Jay Cocks, screenwriter. This list of movies written by Jay Cocks is alphabetical and can be sorted for other bits of information such as who directed the film and what genre it falls under. These Jay Cocks screenplays are not unfinished works; they have all been produced and released somewhere in the world. Any unreleased Jay Cocks films are not included on this list. Jay Cocks has written some very iconic movies over the years, so if you're trying to find popular Jay Cocks films that you haven't seen already then this list is the perfect guide for doing so.
Movies on this list include Gangs of New York and The Age of Innocence.
You can use this list to answer the questions, "What movies did Jay Cocks write?" and "How many movies did Jay Cocks write?"
This list includes almost all of Jay Cocks's screenplay credits. You can click on the names of the movies Jay Cocks wrote in order to find out more about each individual Jay Cocks film. Trailers for each movie can also be seen if you click on the video previews for these Jay Cocks films. (6 items)
De-Lovely is a 2004 musical biopic directed by Irwin Winkler. The screenplay by Jay Cocks is based on the life and career of Cole Porter, from his first meeting with Linda Lee Thomas until his death. It is the second biopic about the composer, following Night and Day. ...more on Wikipedia
Actors: Sheryl Crow, Ashley Judd, Alanis Morissette, Kevin Kline, Elvis Costello, + more
Released: 2004
Directed by: Irwin Winkler
see more on De-Lovely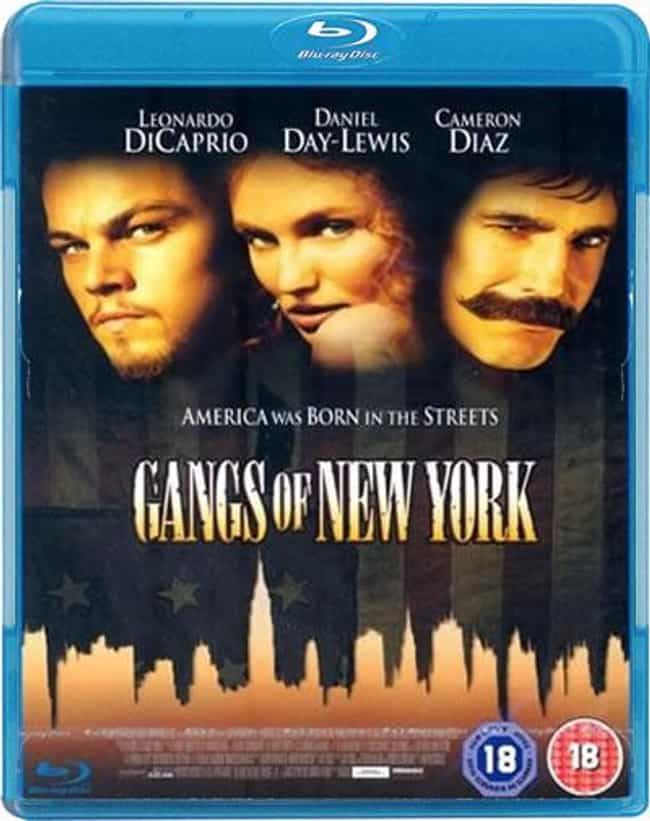 Gangs of New York is a 2002 American fictionalized historical drama film set in the mid-19th century in the Five Points district of Lower Manhattan in 1863. The film was directed by Martin Scorsese and written by Jay Cocks, Steven Zaillian, and Kenneth Lonergan, inspired by Herbert Asbury's 1927 non-fiction book, The Gangs of New York. It was made in Cinecittà, Rome, distributed by Miramax Films and nominated for numerous awards, including the Academy Award for Best Picture. Most of the film takes place in 1863. The two principal issues of the era in New York were Irish immigration to the city and the ongoing Civil War. The story follows Bill "the Butcher" Cutting in his roles as crime boss ...more on Wikipedia
Actors: Cameron Diaz, Leonardo DiCaprio, Liam Neeson, Daniel Day-Lewis, Martin Scorsese, + more
Released: 2002
Directed by: Martin Scorsese
see more on Gangs of New York
Made in Milan is a 1990 short documentary film about fashion designer Giorgio Armani; it shows him preparing for a show and discusses his ideas about fashion, his family history and the city of Milan. It was directed by Martin Scorsese. It was Scorsese's first short film since the 1967 The Big Shave, his first documentary since the 1978 The Last Waltz, and his first documentary short. ...more on Wikipedia
Actors: Giorgio Armani
Released: 1990
Directed by: Martin Scorsese
see more on Made in Milan
Silence is a 2016 historical period drama film directed by Martin Scorsese, based on the 1966 novel by Shūsaku Endō. In the 17th century, two Portuguese Jesuit priests (Andrew Garfield and Adam Driver) travel to Japan in an attempt to locate their mentor (Liam Neeson), who is rumored to have committed apostasy, and to propagate Catholicism. ...more on Wikipedia
Actors: Andrew Garfield, Adam Driver, Liam Neeson, Tadanobu Asano, Ciarán Hinds
Released: 2016
Directed by: Martin Scorsese
see more on Silence