Attractions

Jeddah Architecture: Famous Landmarks and Buildings

List of the famous landmarks that make up the Jeddah skyline, listed alphabetically with photos when available. Jeddah architectural landmarks as well as other major buildings, dwellings, and other structures in Jeddah are included on this list. Information about these Jeddah buildings is included on this list, such as when the building first opened and what architectural style it falls under. List includes both new buildings in Jeddah and older historic landmarks.
The list you're viewing is made up of many different buildings, like King Saud Mosque and Haj Terminal and Support Complex.
This list answers the question, "What are the most famous buildings in Jeddah?"
This is a good reference for research into the historical architecture in Jeddah. Famous architectural houses within the city of Jeddah are included as well, sometimes by address, other times listed by the name of the original home owner.
Pilgrim shelter covering 105 acres, to accommodate 950,000 pilgrims at a time at Jeddah Airport. Wiiner of AIA Honor Award, and the Aga Khan Award for Architecture in 1983, The roof is a tensile canvas structure. ...more on Wikipedia
City/Town: Jeddah, Saudi Arabia
Opened: Jan 01 1982
Architect: Gordon Wildermuth, Raul de Armas
Architecture Firm: Skidmore, Owings and Merrill
Created By: Gordon Wildermuth, Raul de Armas
see more on Haj Terminal and Support Complex
His Majesty King Saud Mosque is the largest mosque in the city of Jeddah and is located in Jeddah's Al-Sharafeyyah District. The Mosque was designed by Abdel-Wahed El-Wakil and was finished in 1987. It is mainly build of brick and covers an area of 9700 m² with the prayer hall alone covering 2464 m². The largest dome has a span of 20 meters and reaches a height of 42 meters. The Minaret reaches a height of 60 meters. ...more on Wikipedia
City/Town: Saudi Arabia
Opened: Jan 01 1987
Architect: Abdel-Wahed El-Wakil
Created By: Abdel-Wahed El-Wakil
see more on King Saud Mosque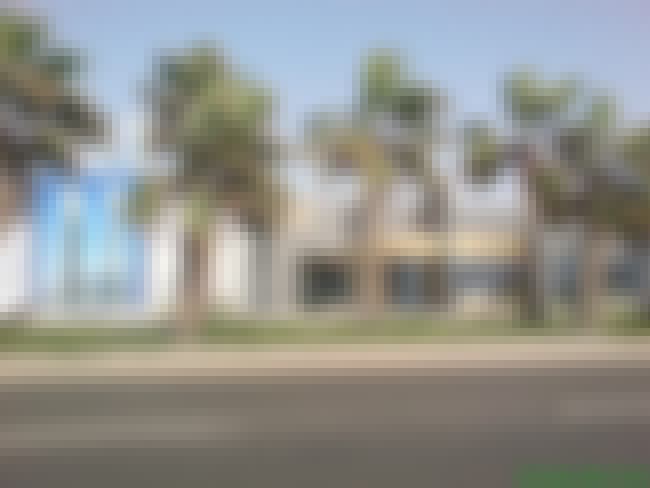 Lamar Towers are a pair of skyscrapers currently under construction in the city of Jeddah, Saudi Arabia. Located on Jeddah Corniche, Tower 1 will be 321.6 m tall with 72 floors above ground, and Tower 2 will be 292.66 m tall with 62 floors above ground. The proposal for the project was submitted by Cayan in 2008 and was approved in the same year. Construction began in 2008 and, when completed in 2016, Tower 1 will be the tallest building in Jeddah, till date, surpassing the recently completed National Commercial Bank. The development is expected to cost about $600 million. The tower was designed by Saudi Diyar Consultants. The Construction Management Service is by MIDRAR. The Lamar company ...more on Wikipedia
City/Town: Saudi Arabia, Arabian Peninsula, Middle East, Asia, Earth, + more
Opened: Jan 01 2010
Floors: 73
see more on Lamar Towers
Kingdom Tower, previously known as Mile-High Tower, also known as the Mile High Tower, is a skyscraper currently under construction in Jeddah, Saudi Arabia, at a preliminary cost of SR4.6 billion. It will be the centrepiece and first phase of a SR75 billion proposed development known as Kingdom City that will be located along the Red Sea on the north side of Jeddah. If completed as planned, the tower will reach unprecedented heights, becoming the tallest building in the world, as well as the first structure to reach the one-kilometre-high mark. The tower was initially planned to be 1.6 kilometres high; however, the geology of the area proved unsuitable for a tower of that height. The design, ...more on Wikipedia
City/Town: Jeddah, Arabian Peninsula, Asia, Middle East, Earth, + more
Opened: Jan 01 2016
Floors: 200
Architect: Adrian Smith
Architecture Firm: Adrian Smith + Gordon Gill Architecture
Created By: Adrian Smith
see more on Mile-High Tower