Attractions

List of Famous Jefferson City Buildings & Structures

List of the famous landmarks that make up the Jefferson City skyline, listed alphabetically with photos when available. Jefferson City architectural landmarks as well as other major buildings, dwellings, and other structures in Jefferson City are included on this list. Information about these Jefferson City buildings is included on this list, such as when the building first opened and what architectural style it falls under. List includes both new buildings in Jefferson City and older historic landmarks.
The list you're viewing is made up of many different buildings, including Missouri State Penitentiary Warden's House and Missouri Governor's Mansion.
This list answers the question, "What are the most famous buildings in Jefferson City?"
This is a good reference for research into the historical architecture in Jefferson City. Famous architectural houses within the city of Jefferson City are included as well, sometimes by address, other times listed by the name of the original home owner.
1
Cole County Courthouse and Jail-Sheriff's House
City/Town: Jefferson City, Missouri, USA
Style: Romanesque architecture
2
Cole County Historical Society Building
City/Town: Jefferson City, Missouri, USA
Style: Victorian architecture
3
Lohman's Landing Building
City/Town: Jefferson City, Missouri, USA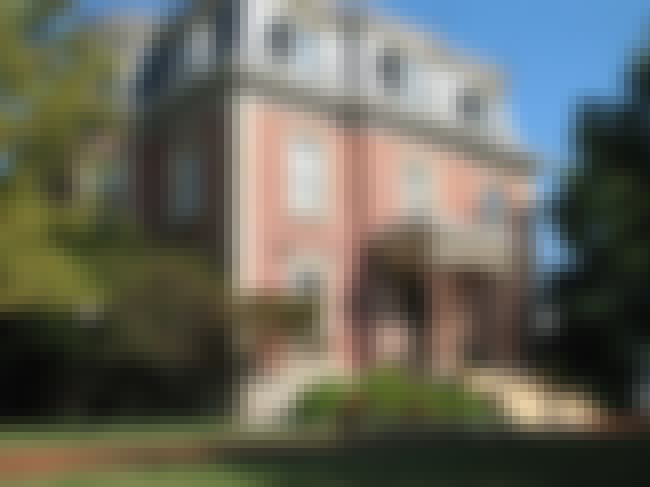 4
Missouri Governor's Mansion
The Missouri Governor's Mansion is a historic U.S. residence in Jefferson City, Missouri. It is located at 100 Madison Street. On May 21, 1969, it was added to the U.S. National Register of Historic Places. The current site on a bluff overlooking the Missouri River was the vicinity of the first Jefferson City Missouri State Capitol building from 1825 to 1837 after the capitol was relocated from St. Charles, Missouri to Jefferson City. The capitol burned in 1837 and was rebuilt at its current site a block to the west. The current Neo-Renaissance structure was built in 1871 at a cost of $75,000 and has served every governor since. It was renovated extensively during the administration of ...more on Wikipedia
City/Town: Jefferson City, Missouri, USA
Style: Second Empire