Culture
Jell-O Shot Ideas You Need in Your Life Immediately

8.5k votes
1.6k voters
138.3k views
27 items
Jell-O shots can make any party a whole lot more fun. They combine the deliciousness of sugar with the fun of alcohol. What's not to like about that?! The best part? It's not hard to make them, especially since the Internet is filled with instructions for how to make Jell-O shots that make your guests love coming to your house.
For most Jell-O shot recipes, it's as easy as combining your favorite alcohol (champagne, vodka, gin, or tequila) with some water and a great Jell-O flavor. Or you could get super fancy and add some edible gold leaf and maraschino cherries. It's up to you!
Remember that just because they're called "shots," that doesn't mean you have to take them out of a boring shot glass. You can create fun ones with fish-shaped candy molds, or even pour shots into Ring Pops. Honestly, the hardest part of making Jell-O shots is waiting for them to cool in the refrigerator.
Take a look at this list of Jell-O shot ideas and upvote the shot you need to the most!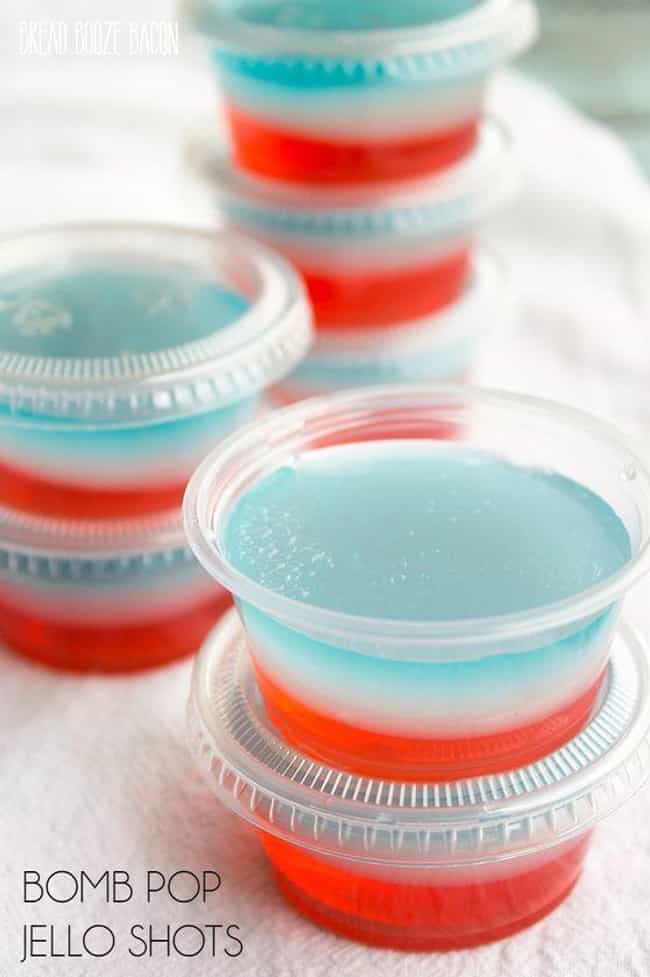 Bacardi, cream of coconut, grenadine,
blue curaçao,
and
these instructions
from Bread Booze Bacon are all you need to create these.

Would you try this?
Strawberry Lime Margarita Jell-O Shots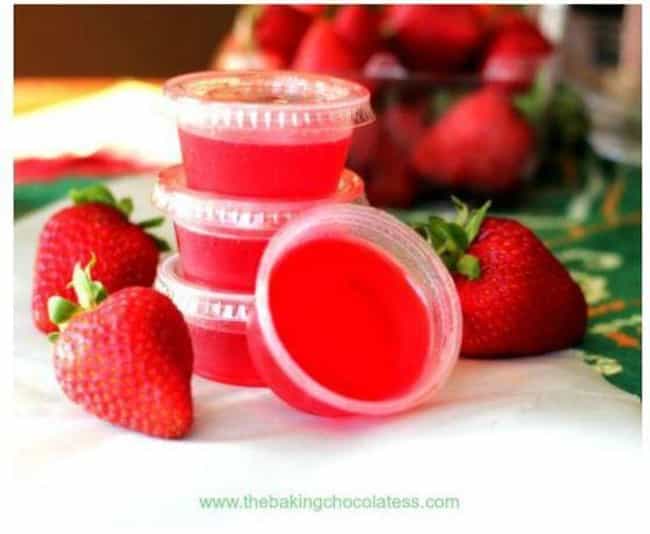 These
strawberry lime margarita Jell-O shots
from
The Baking ChocolaTess
are so easy and only require two ingredients:
Jose Cuervo Strawberry Lime Margarita Mix and strawberry Jell-O.

Would you try this?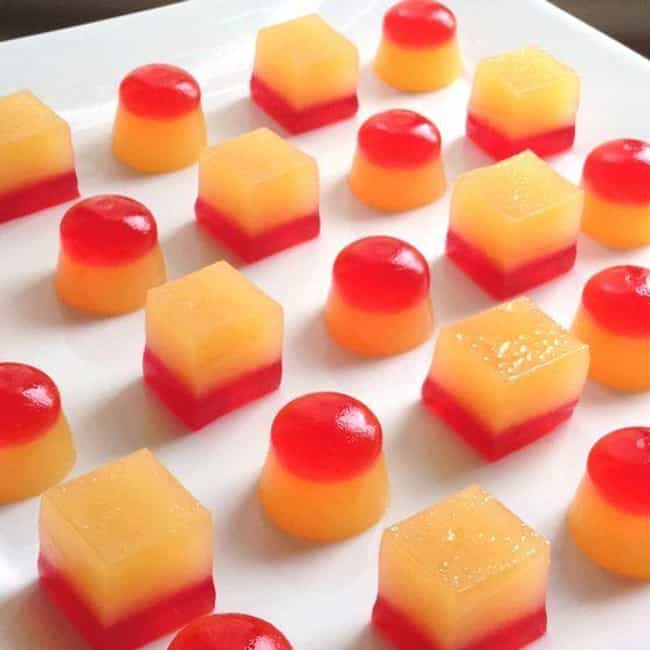 Layers of grenadine, orange juice, and tequila are what make up these tequila aunrise ahots from
Just a Pink Recipes
. You can either layer these into small molds, or pour them into a larger pan and cut right before serving.

Would you try this?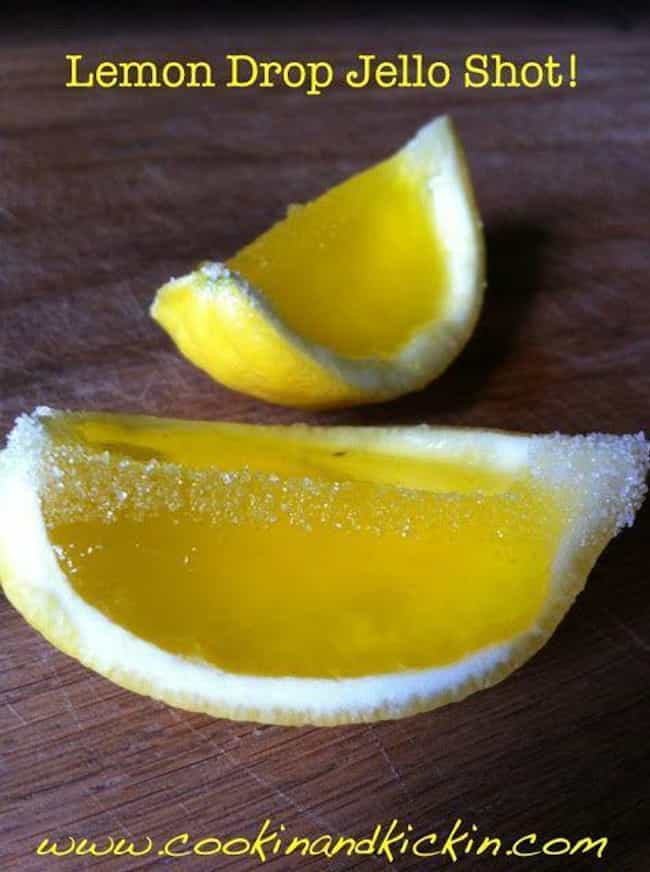 Once you have made the actual shot portion (with lemon Jell-O, lemon juice, and vodka),
Cookin and Kickin
suggests you
set them in lemon peels for some extra flair.


Would you try this?