Entertainment
A Complete Timeline Of J. Lo And A. Rod's Relationship

The romance of Jennifer Lopez and Alex Rodriguez practically seems predestined. Both are native New Yorkers - she's from the Bronx; he's from Washington Heights. Each is a certifiable superstar in their field - she's a multihyphenate singer/dancer/actress/businesswoman; he's one of the most famous shortstops/third basemen of all time. They even had a few chance, pre-relationship meetings that, in retrospect, make it seem as if the universe has been pushing them together for decades.
Neither Lopez nor Rodriguez are strangers to high-profile romance. J. Lo has had many tabloid-ready relationships, including attachments to Sean "Diddy" Combs, Marc Anthony, and Ben Affleck. A. Rod was previously married to Cynthia Scurtis, with whom he has two children. He was rumored to have been involved with Madonna, though both have denied the allegations.
Take a look at the series of events that led to the Alex Rodriguez and Jennifer Lopez engagement.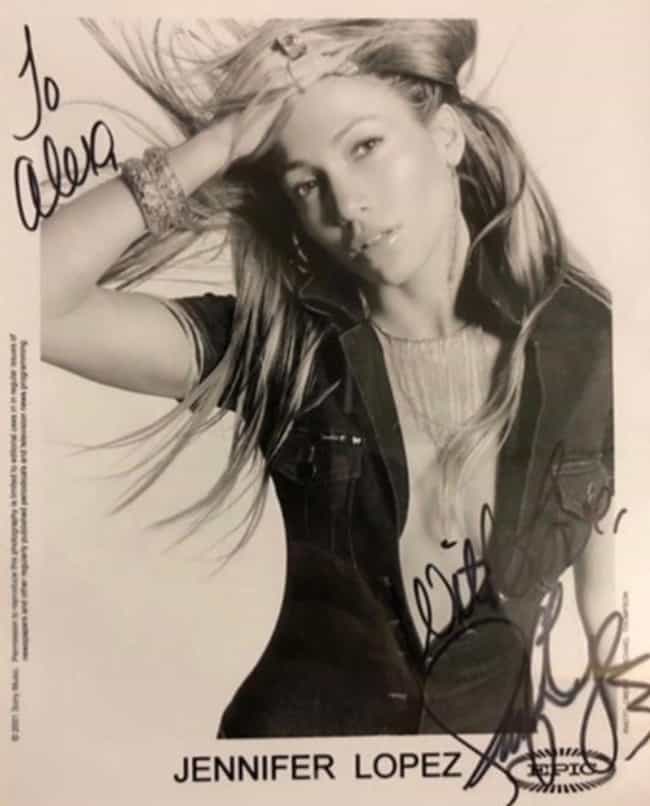 1999: Rodriguez Meets Lopez And Asks For Her Autograph
In 1999, Rodriguez received an autograph from Lopez. Both were in the early stages of their stratospheric careers. In 2018, Rodriguez commemorated that momentous occasion by posting a photo of the headshot Lopez signed for him on Instagram.
"#TBT to almost 20 years ago when a big time global pop superstar signed a pic for a young ball player," he wrote.
May 21, 2005: Lopez's Husband, Marc Anthony, Throws The First Pitch At A Yankees Game
In May 2005, Lopez and her then-husband, Marc Anthony, attended a Yankees game in which Rodriguez played, and Anthony threw out the first pitch. Cameras caught Lopez and Rodriguez meeting and shaking hands before the game.
Shortly after, the three stars were photographed standing together during the National Anthem.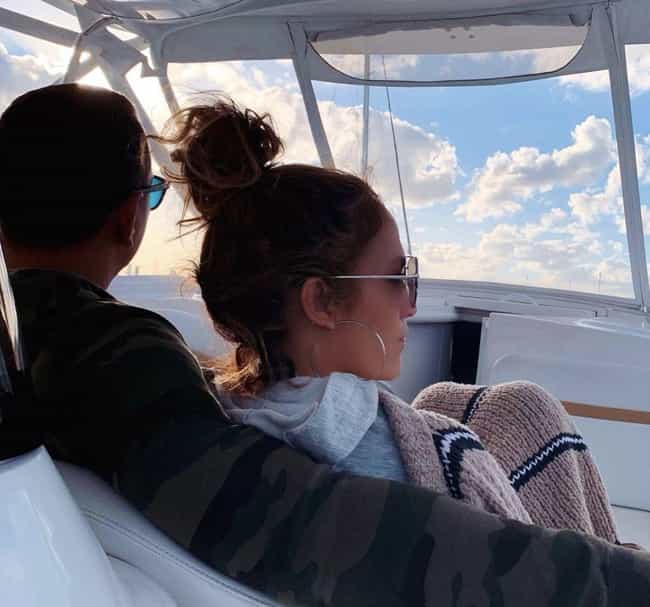 March 8, 2017: Sources Confirm The Two Are Dating
People got the first whiff of a relationship between Lopez and Rodriguez in March 2017, three years after Lopez's divorce from Marc Anthony. A source confirmed the two were dating, but added that Lopez was "aware, though, that he is a ladies' man, too, and is being cautious. For now, it's just fun."
Neither Lopez nor Rodriguez confirmed the rumors, but just weeks later, Rodriguez went on Ellen and said the two were working on developing a fitness program together. He described how they reconnected:
Someone taps me on the shoulder, and I turn around, and I do not recognize this person. And it's Jennifer, but she's dressed up as Harlee from Shades of Blue, and she's in her jeans and her big boots. And it took me about 4 or 5 seconds. And she said, "It's Jennifer! It's Jennifer!" I go, "Oh my God, Jennifer, you look beautiful." I was so embarrassed and then I got a little nervous... Then we basically had a small chit-chat... and she says, "You have my number, reach out." And I went home that night and reached out.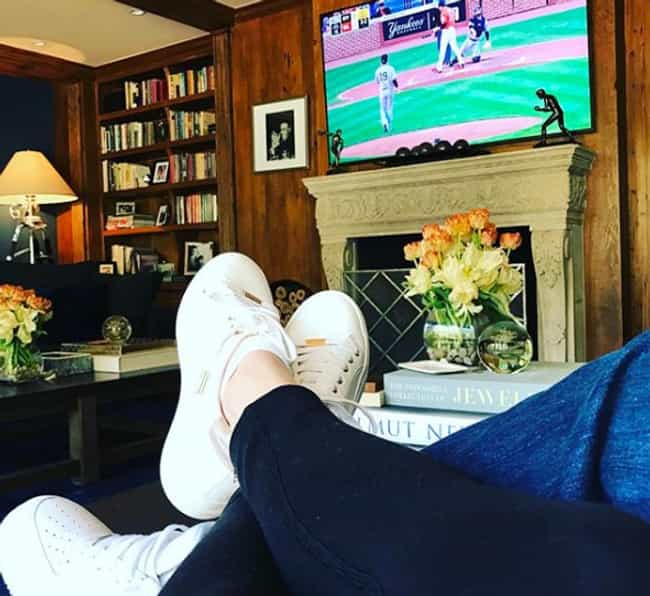 April 2017: Lopez Instagrams Thinly Veiled Confirmations Of Their Relationship
In April 2017, Lopez sent out teasers on Instagram suggesting the People rumors were indeed true. In one, she posted a picture of her legs entwined with someone else's, the Yankees game playing on the TV in front of them.
In another post, she reposted one of Rodriguez's Instagram videos of the Yankees, adding the comment: "Wow!! #beastmode #bronx #latino #goat."