Celebrity Trivia
The Deeply Bizarre Recent History Of Jeremy Renner's Non-Acting Endeavors

What is Jeremy Renner doing now? That really depends on the day. Most people know the Academy Award-nominated actor for his role as Hawkeye in the Avengers movies, or for his portrayal of Aaron Cross in the Bourne series spinoff, The Bourne Legacy. However, the Hurt Locker star is more than just an A-list Hollywood actor. Some of his non-acting endeavors make perfect sense, while others are downright bizarre.
Jeremy Renner music flooded the scene in 2019. He released four original singles and a cover version of "The House of the Rising Sun." Turns out, Renner actually can sing; it's just that a popular actor making a foray into pop music in his late 40s is an odd transition for audiences to accept.
The strangest oddity, however, was probably the ephemeral Jeremy Renner app. In its brief lifespan, it showed a side of the actor that perhaps may have been better left uncovered. But that's just the beginning. Find out all about the app and the non-acting endeavors that have collectively unraveled the mystery of Jeremy Renner.
The Official Jeremy Renner App Launched In 2017, And Controversy Was Immediate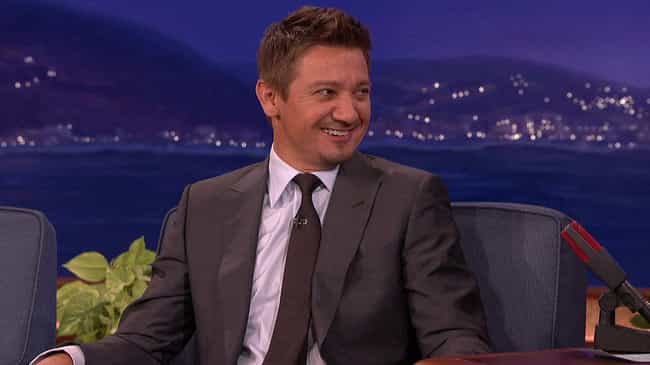 It was just supposed to be a place for "Rennerheads" to congregate and communicate with the Hurt Locker star. The Jeremy Renner free mobile app launched in March 2017, providing Renner fans the opportunity to get "a deeper look into the life" of the actor via exclusive pictures, contests, and music.
Renner described his intentions in a press release for the app:
I'm always looking for new ways to connect directly with my fans all over the world in our own shared environment. The escapex platform makes it possible for me to deliver exclusive content and the latest news to my fans all from my mobile phone at any time of day. So download my app, become a superfan and tell me in the comments why you want to join me at Comic Con Calgary. I can't wait to see you there!
The app became a hit among Renner fans, despite the fact that it was more or less like a traditional celebrity social media account. Although downloading the app was free, fans who wanted to communicate directly with "Renner" would have to buy stars. Within just a few months of launching, controversy ensued. Accusations of moderator censorship and rigged contests grew rampant.
Within Days, The Jeremy Renner App Was Overrun By Trolls And Fake Jeremy Renners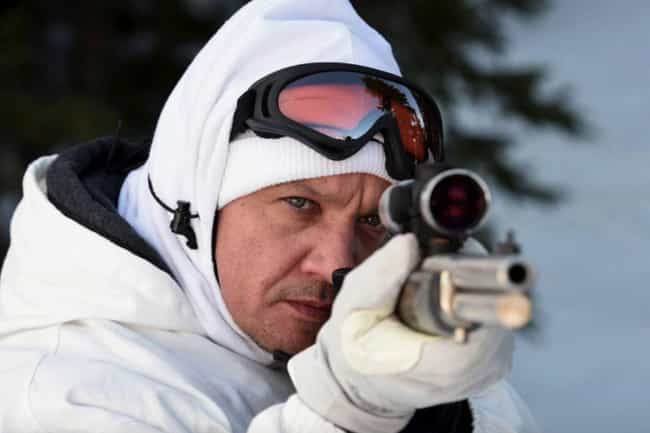 After a barrage of negative comments, team Renner opted to moderate user comments in the name of positivity. The actor's business manager and close pal Kristoffer Winters explained:
It's not censoring. I wouldn't say censoring. It's just that, if someone says something to somebody that is nasty, we've decided to block them. If someone doesn't like Jeremy, they don't have to like Jeremy. But that doesn't mean that we have to post their comments in his app. They can go to a hundred other places and say something negative.
Is deleting a negative comment a form of censorship? The app did state in its rules that bullying would not be allowed. Escapex (a company that makes apps for celebrities) director of engagement Rafe Lopresti-Oakes explained the process of how moderators decided which comments to block:
The metaphor that I always like to use, which we actually have in our legal terms and conditions when people sign onto the app, is called our "living room" policy. We put it to the test of, "If someone said this to you inside your living room, would they still be welcome in your living room?" That's basically how we make our decisions toward anyone we feel we need to block.
Fans Accused Renner Of Deleting Negative Comments About Himself And Rigging A Charitable Contest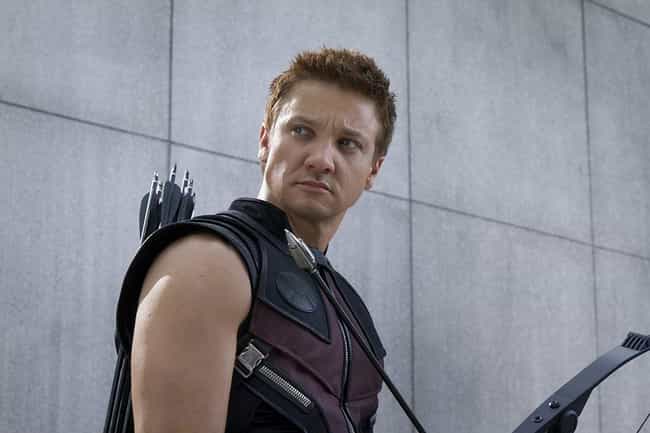 In October 2017, Renner's app reportedly had to be temporarily shut down in order to give its users an updated version. However, word quickly spread that the app went offline not for improvement purposes but to clear away negative comments. When the app relaunched, derogatory comments had disappeared.
And the controversy continued. Following Hurricane Harvey in August 2017, Renner asked his fans to donate money to Driscoll Children's Hospital in Corpus Christi as part of a contest. The contest, which was run by the Jeremy Renner app, raised $20,000. The funds helped the hospital with transport costs accrued from the emergency evacuation of 16 NICU babies.
"As a father I can think of no better way to give back, to show support and love than to a child," Renner said. "I hope this donation to Driscoll Children's Hospital on behalf of myself, my daughter Ava and my fans helps ease some of the suffering and hardship that Hurricane Harvey inflicted."
The winner would get the opportunity for a meet and greet with the Hawkeye actor and his fellow costars on The Avengers film set in Atlanta, GA. But what started off as good intentions quickly grew sour when Rennerheads felt the contest was fixed. Also, the grand prize of an Avengers set visit was never fulfilled. Instead, the winner reportedly won a visit to Renner's house. The eventual winner later claimed she never went to the actor's house.
The App Made Any Message Anyone Received Look Like It Was Coming From Jeremy Renner Himself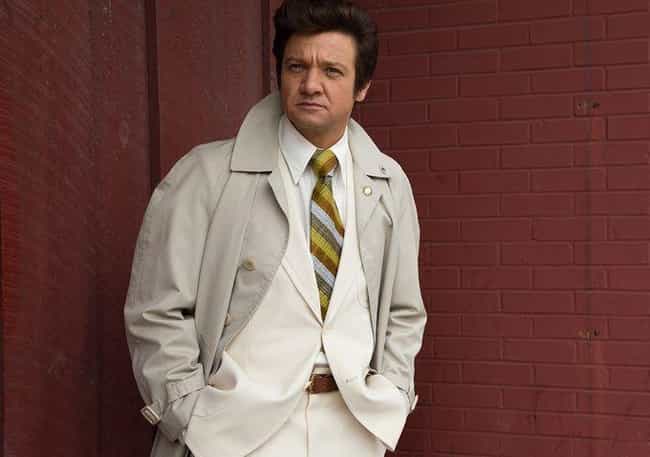 In August 2019, comedy writer Stefan Heck downloaded the Renner app. He was greeted with a post from Renner asking his fans about their weekend plans. Heck got jokey and responded that he had plans to watch adult flicks on his computer over the weekend. Within minutes, there was a reply that looked like it had directly come from Renner: "@StefanHeck Nasty!! Not Cool."
Heck realized that all alerts on the app were made to appear as if Renner himself was personally responding to comments. But Renner had not responded to Heck's original comment - it was one of Heck's friends.