Culture

Famous Jesus Christ Art

List of famous Jesus Christ art, listed alphabetically with pictures of the artwork when available. This list includes examples of historic Jesus Christ paintings, sculptures and any other forms of art. These are all popular Jesus Christ works by famous or notable artists, so you'll most likely recognize the majority of artists on this list. Though the years Jesus Christ has been a reoccurring subject in the world of art, drawing inspiration from renowned artists all around the world If any amazing Jesus Christ art pieces are missing, feel free to add them below.
The list you're viewing has a variety of items in it, like The Last Supper and The Madonna of Port Lligat.
If you're looking to answer the question, "What is an example of Jesus Christ art?" then this list will be of use to you.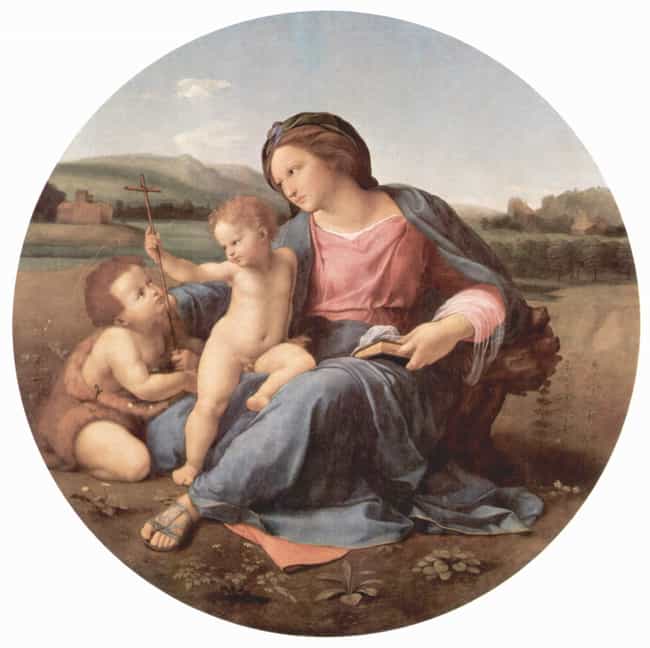 The Alba Madonna is a painting by the Italian High Renaissance artist Raphael, depicting Mary, Jesus and John the Baptist, in a typical Italian countryside. John the Baptist is holding up a cross to Jesus, which the baby Jesus is grasping. All three figures are staring at the cross. The three figures are grouped to the left in the round design, but the outstretched arm of the Madonna and the billowing material of her cloak balance the image. This Madonna was commissioned by Paolo Giovio who planned to send it to the church of the Olivetani in Nocera dei Pagani. In the 18th century, the painting belonged to the Spanish House of Alba, whose name it bears. In 1836 it was acquired by Nicholas I ...more on Wikipedia
Artist: Raphael
Subject: Madonna, Child Jesus, Jesus Christ, Blessed Virgin Mary, Madonna and Child
Art Form: Painting
see more on Alba Madonna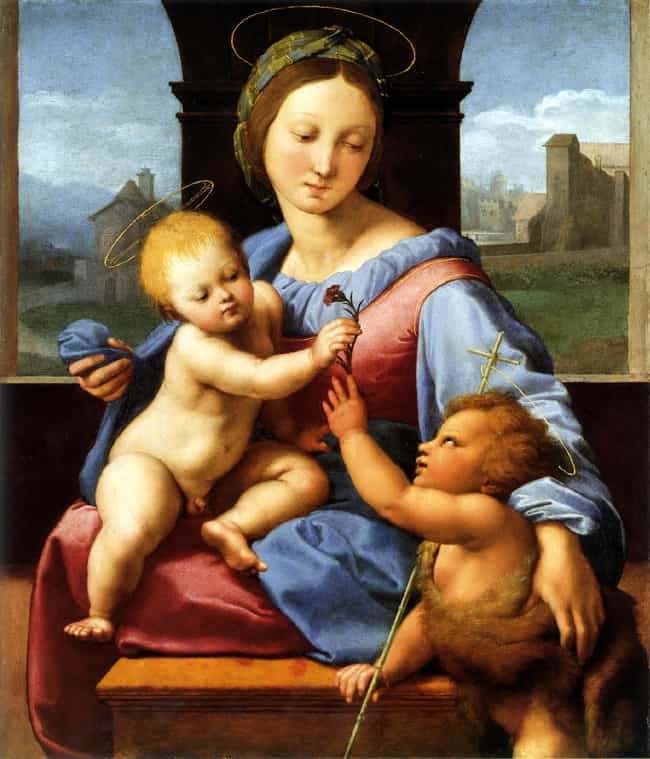 The Aldobrandini Madonna is a painting from about 1509-1510 oil by the Italian renaissance artist Raphael. The picture is of the Virgin Mother, Christ child and infant John the Baptist, one of many paintings by Raphael with this trio. It is from early in his third, or Roman period, where distinctive changes are seen from his Umbrian or Florentine period in style, use of colour, and introduction of more natural subjects and settings. Owned for centuries by the aristocratic Roman Aldobrandini family, it has been part of the collection of the National Gallery in London since 1865. It was sold to the National Gallery in 1865 after about five decades of ownership by the Lord and Lady Garvagh, and ...more on Wikipedia
Artist: Raphael
Subject: Madonna, Child Jesus, Jesus Christ, Blessed Virgin Mary, Madonna and Child
Art Form: Painting
Period / Movement: Italian Renaissance
see more on Aldobrandini Madonna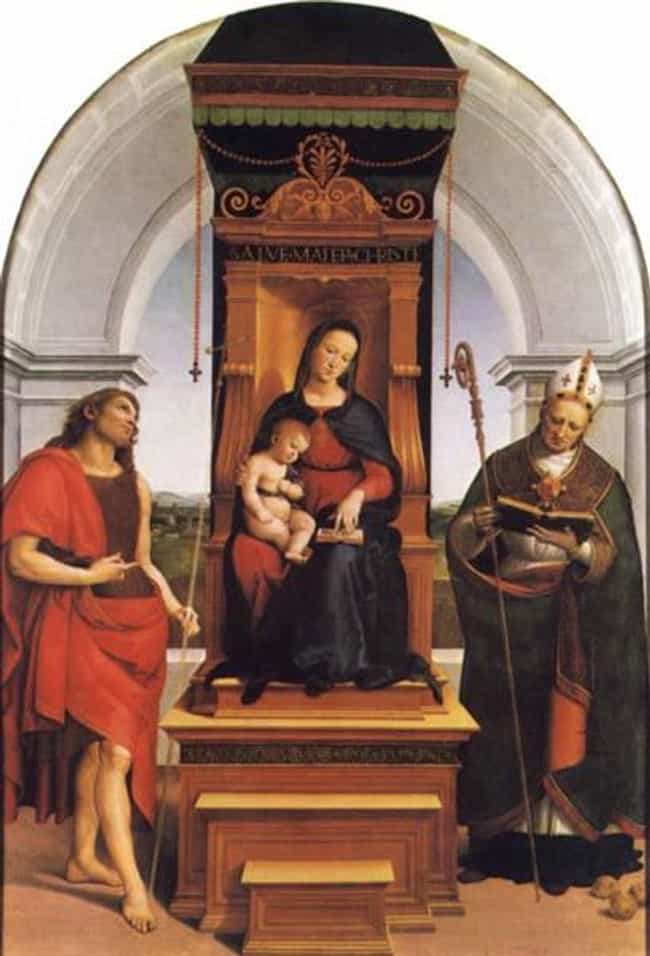 The Ansidei Madonna is a 1505-1507 painting by the Italian High Renaissance artist Raphael, painted during his Florentine period. It shows the Blessed Virgin Mary sitting on a wooden throne, with the child Christ on her lap. On her right John the Baptist stands, on her left Saint Nicholas is reading. At the time the painting was commissioned, there were other paintings that made up the grouping for the altarpiece. Of the predellas, the only that remains is Saint John the Baptist Preaching, the others are inexplicably lost. Both the main painting, "Ansidei Madonna", and the predella "Saint John the Baptist Preaching", are located at the National Gallery in London. ...more on Wikipedia
Artist: Raphael
Subject: Madonna, Child Jesus, Jesus Christ, Blessed Virgin Mary, Madonna and Child
Genres (Art): History painting
Art Form: Painting
see more on Ansidei Madonna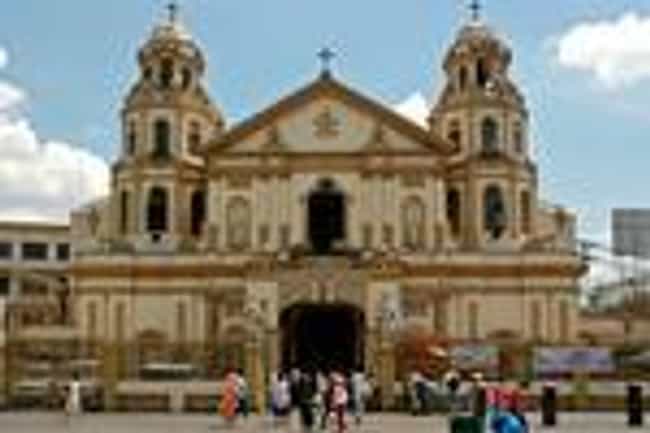 The Black Nazarene, is a life-sized iconic statue of Jesus Christ enshrined in the Minor Basilica of the Black Nazarene located at the Quiapo district in the City of Manila, Philippines. The image, which was carved by an anonymous Mexican artist sometime in the 17th century, depicts Jesus bearing the cross en route to his crucifixion. The statue is renowned in the Philippines and considered miraculous by many Filipino Catholics. There are three annual dates when the statue is brought out of its shrine for public veneration: New Year's Day; Good Friday; and January 9. The procession on the 9th of January reenacts the image's Traslación in 1787, or solemn transfer to the Minor Basilica from ...more on Wikipedia
Subject: Jesus Christ
Art Form: Statue