Music
Behind The Night Metallica Lost The First-Ever Heavy Metal Grammy To Jethro Tull

Updated January 22, 2020
9.4k views
11 items
Jethro Tull was huge in the 1970s and still tours to packed arenas to play songs like "Aqualung," "Living in the Past," and "Bungle in the Jungle." If you're a fan of classic rock, chances are you've heard a Tull song, but most of us would agree Tull isn't a heavy metal band.
In 1989, members of the National Academy of Recording Arts and Sciences (NARAS) wanted to change things up at the Grammy Awards and show audiences that they were hip to what was currently popular. In the late '80s, heavy metal was all the rage, and the organization introduced an award for Best Hard Rock/Heavy Metal Performance. When they announced the bands nominated for the first heavy metal Grammy, Tull was the odd man out alongside rockers like Metallica and AC/DC.
Everyone thought the award belonged to Metallica, whose ...And Justice for All LP defined metal in the '80s - but that's not what happened. A band who has its roots in prog, Jethro Tull, beat Metallica for the prize, and the Jethro Tull Grammy is now considered a historical fallacy that did not impede on the career of either band.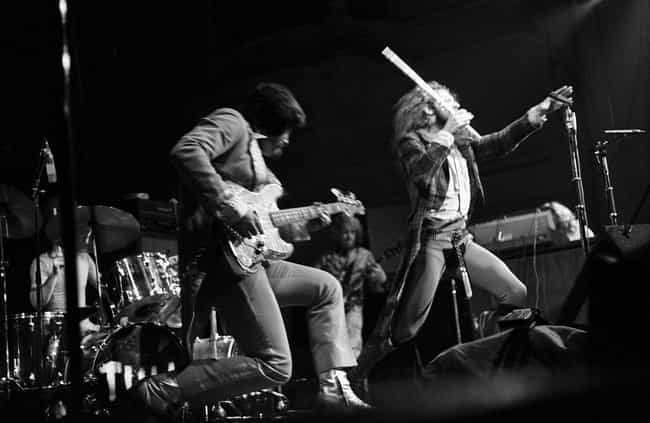 Metal Fans Were Surprised A '70s Prog Rock Band Was Nominated For The First Heavy Metal Grammy In 1989  
Jethro Tull began their career in 1968 and came up smack in the middle of the hippie and folk movements, both of which influenced their sound. Named after a 17th-century English agriculturalist, Tull started life as a psychedelic blues band who incorporated elements of jazz, medieval music, classical music, and hard rock. These influences define what is known as progressive rock, or prog, which was itself a popular genre of the 1970s.
Tull, led by flute-playing frontman Ian Anderson, firmly fit within the mold of a prog rock band, which is why it was surprising to music aficionados and even Jethro Tull themselves that they were nominated for the first every heavy metal Grammy in 1989.
The National Academy of Recording Arts and Sciences introduced the Best Hard Rock/Heavy Metal Performance award in response to the growing popularity of the genre in the '80s.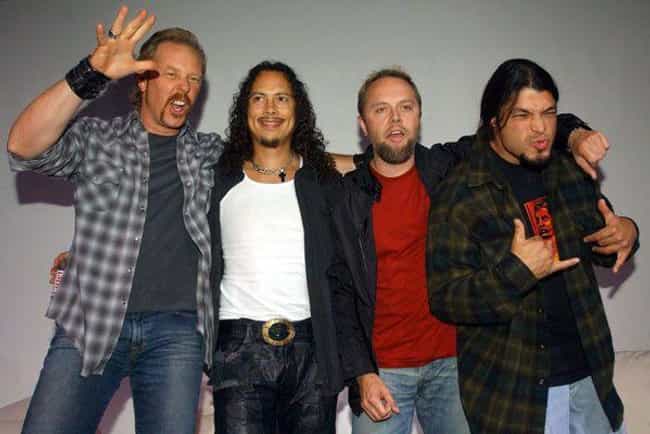 Jethro Tull Was The Odd Man Out Among Iggy Pop, AC/DC, Metallica, And Jane's Addiction
NARAS introduced the heavy metal and hard rock category in '89, likely to prove that they were up to date with what was popular at the time. In addition to Jethro Tull, the nominees for the award were AC/DC with Blow Up Your Video, Iggy Pop with "Cold Metal" from his album Instinct, Jane's Addiction with Nothing's Shocking, and Metallica with ...And Justice for All.
Metallica was favored to win by fans who recognized them for defining heavy metal in the '80s. Many would have been disappointed if they lost, but more understanding perhaps if the award went to AC/DC, Jane's Addiction, or Iggy Pop. While Tull's Crest of a Knave is a rock album, it's certainly not hard, or heavy.
Ian Anderson, who was as shocked as anyone by the band's nomination in the category, said, "All you can say about us really is that we're sort of a rock band. With mandolins and flutes. Certainly not a heavy metal band."
Chrysalis Records Did Not Expect Jethro Tull To Win And Therefore Didn't Fly The Band Out To LA For The Awards
No one expected Tull to win, including their then-label, Chrysalis Records. Labels were known to fly their nominees to major awards shows at the time, but the members of Tull, who lived in the UK, and were busy working in the studio, were told not to bother attending. Anderson recalled:
Whilst we knew that we could not be classed as "hard rock," let alone "metal," it was a nomination that just seemed to sneak under the radar. The record company said they didn't think it was really worth the expense of flying us over to Los Angeles because Metallica were favorites to win it, which suited me fine...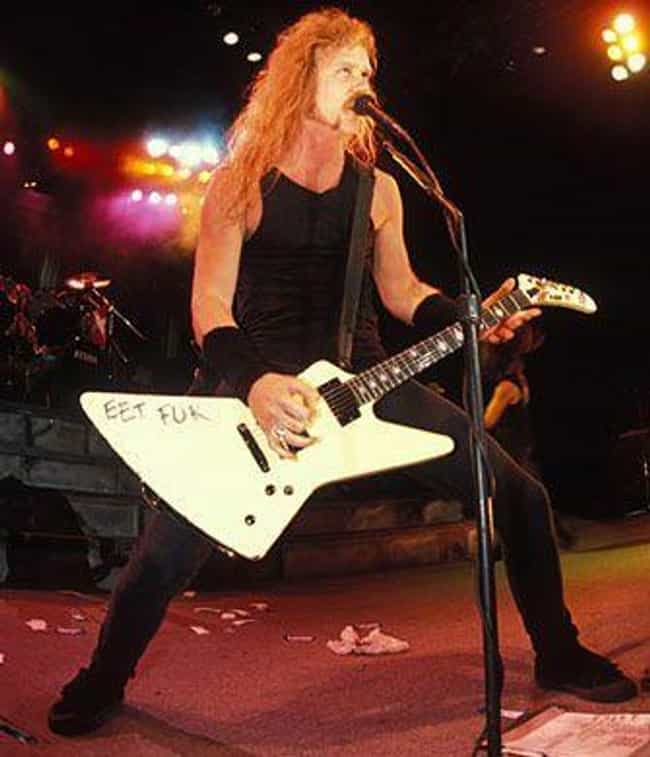 Metallica's Record Company Printed Up 10,000 Record Store Fliers To Announce Their Impending Grammy Win
Metallica were destined to win the award that year according to those in music industry, fans, and the band itself. Their label was so sure Metallica would take the Grammy that it went to great lengths to promote the win.
Lars Ulrich, Metallica's drummer, explains:
The record company had already made 10,000 one sheets to put in record stores that said ...And Justice for All was a "Grammy Award Winner."

So we said, "Why don't we just put a sticker on them that says, 'Grammy Award Loser'?"