Music
The Best Jewish Music Groups/Artists

Updated June 14, 2019
121 votes
69 voters
6.8k views
14 items
Jewish music artists list, with photos, ranked best to worst by votes. List of good jewish music bands includes a filter so you can sort by the groups's label and what albums they've put out. This list of the top jewish music bands in the world includes all musicians who have released recordings that have gotten distribution, and is an up-to-date list. Jewish music groups and artists are shown below along with any additional genres in which their music belongs. If available, you can also see information about where all jewish music bands on this list got started. These are truly the greatest jewish music bands of all time, since the most famous jewish music artists ever are listed, and the order is decided by actual fans of the best jewish music music.
You can click on the jewish music band names to see more information about that particular notable jewish music group. If they're near the top of the best jewish music artist list, though, then they should have at least some information available. All the top jewish music bands named on the list also have discographies on their pages if you click on the jewish music band names themselves.
The list you're viewing is made up of a variety of different artists, including Charming Hostess and Yossele Rosenblatt. Vote for your favorite artists to see them rise to the top! If you're a fan of Etti Ankri or Kroke, make sure you give them some love.
All important, significant and iconic names in jewish music music history deserve your votes, so make sure to choose wisely. You can only vote once on this list.
The list includes all new jewish music bands, and if there are any missing on the list, you can always add them yourself. Just make sure they aren't already on the list and check your spelling, because this is already an accurate compilation of the best examples of jewish music, as well as a good place to start if you're asking yourself, or friends, exactly how to get into jewish music music. Especially since the bands at the top of the list will at the very least be the best choices if you're looking for a list of good jewish music bands with which to start out. No point in listening to them if they aren't actually good or even half-way decent jewish music bands.
This list answers the questions "who are the best jewish music bands of all time?" and "who is the greatest jewish music musician ever?"
If you know enough about the genre, please vote based on the quality of the band's music instead of just voting for the most popular jewish music bands that you might've heard of, but not really listened to closely enough to cast an informed vote.
You could always share this on Twitter, Facebook, Tumblr and more to see what your social network would rank number one. (14 items)
Mostly Kosher, a Los Angeles based indie-global-collective, radically reconstructs Judaic and American cultural musical roots. Through ravenous post-klezmer beats and arresting Yiddish refrains, Mostly Kosher is a musical feast that explodes into a global food-fight of Jazz, Latin, Rock, Hip Hop, World and Folk. These fearless soundsmiths highlight the architecture of heritage music and yet raze it to the ground.
Mostly Kosher has rallied an international legion of fans and is on a trajectory to bring their rhythmic hullabaloo to all of the streaming sound waves across the planet. Mostly Kosher is a fixture at renowned Los Angeles stages such as the John Anson Ford Theater and Skirball Center, while most recently gracing the stage of the Dorothy Chandler Pavilion for a live television broadcast to over half a million viewers. They are currently performing at Disney California Adventure as part of the Festival of Holidays, the first time Disney has showcased Jewish music and culture in the parks. Their self-titled debut album has won international acclaim through recognition by World Music Network, Songlines Magazine, and BBC radio. Mostly Kosher's first track, Ikh Hob Dikh Tsufil Lib (I Love You Much Too Much), was recognized as one of World Music Network's Top 6 Songs of 2014.
Genres (Music): jewish, klezmer, world
Albums: Mostly Kosher
Sam Glaser (born 1962) is a composer, performer and interpreter of Jewish music. Referred to as one of the top ten Jewish artists in the United States by Moment Magazine, he holds a global fifty-city music tour culminating in Israel every year.He performs annually to over 100,000 people of all ages at such venues as The Greek Theater, Universal Amphitheatre and Dodger Stadium, and toured cities such as Sydney, London, Hong Kong, and Tel Aviv.While an Orthodox Jew himself, he holds concerts as well as sings in synagogues of all streams of Judaism, which are Orthodox, Conservative, Reform, and Reconstructionist. ...more on Wikipedia
Genres (Music): Jewish music
Nationality: United States of America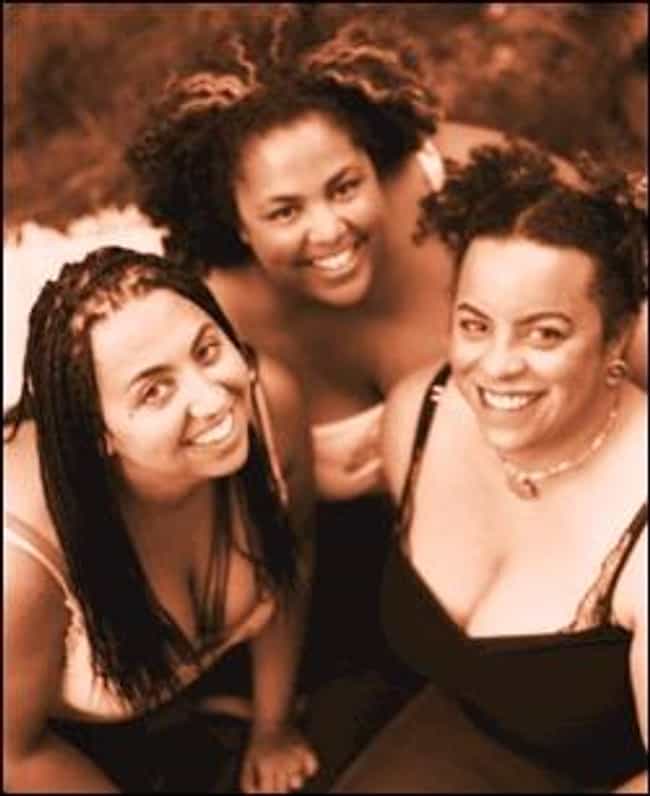 Charming Hostess is a band that grew out of the avant-rock scene of Oakland, California, in the mid-1990s. ...more on Wikipedia
Genres (Music): Folk music, Experimental classical music, Experimental music, A cappella, Jewish music, + more
Albums: Eat, Punch, Sarajevo Blues, The Bowls Project
Bas Sheva (July 25, 1925 – February 11, 1960), the stage name of Bernice Kanefsky, was a Jewish-American singer, prominent in the 1950s. Although she began singing Jewish traditional and cantorial music, her career branched out into popular music. Bas Sheva was born Bernice Kanefsky, to the family of Cantor Joseph Kanefsky of the Crotona Park North section of the Bronx on July 25, 1925. She studied voice with the intent of honoring her family's wishes that she become a cantor. Her voice was extremely powerful and had extraordinary dexterity. However, instead of cantorial music, she decided to move into popular music, adopting the stage name "Bas Sheva", the Ashkenazi pronouciation of the ...more on Wikipedia
Genres (Music): Space age pop, Easy listening, Jazz, Avant-garde music, Jewish music, + more
Albums: Celestial Wedding