Sitcoms
Jim Halpert Is A Scumbag, And It's Obvious If You Just Pay Attention

Updated November 5, 2019
71.7k votes
9.5k voters
153.6k views
14 items
List Rules Vote up all the reasons why Jim is actually terrible.
Face it: Jim Halpert is the worst. The resident heartthrob of The Office may be presented as the coolest guy in Scranton who gets the girl and becomes successful without trying very hard, but he's your college boyfriend. He's that guy who has to have an ironic detachment from everything he likes to protect himself from his feelings. He's a headset-wearing douchebag who manipulates everyone around him. To put it simply, Jim Halpert is a scumbag. It's already heavily suggested that Jim cheated on Pam, and if you were watching NBC in the mid-2000s then you know that Ben Wyatt was a much better husband than Jim could ever be. But just in case you're on the fence, consider this irrefutable evidence that Jim is a horrible man.
Before you get too worked up, this isn't to say the show is bad. Not at all – The Office was such an important show for young comedy fans. It proved that a sitcom didn't have to follow the same structure that had been run into the ground, it played with pathos as much as humor, and it put normal looking people onscreen. But the show made its hero Jim Halpert, who was straight up scum. If you need convincing, keep reading to find out why Jim from The Office sucks.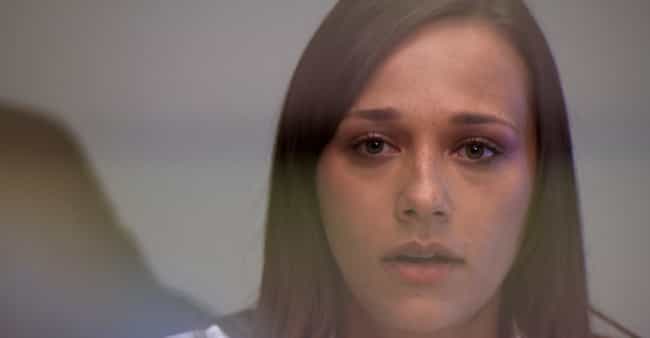 If you're an Office fan, you're either Team Pam or Team Karen, but both are great characters. If you feel weird about Karen, it's because Jim gaslights her constantly. He basically replays the beginning of his relationship with Pam by swapping her out with Karen in Season 3, then he convinces her to move to Pennsylvania to be near him, but he won't let her live with him. Even when Karen mentions that she found a house to rent a couple of blocks away from Jim, he stops her from getting it because it's too close.
When Karen finds out that Jim lied about his reasons for leaving Scranton, she wants to have a long conversation with him about their relationship. Jim treats this totally normal request like it's crazy. Then, when they both go to New York City to apply for Jan's old job, he leaves her in the city to go back to Scranton and ASK PAM ON A DATE. From there he presumably handles the situation the way he handles everything else: by ignoring her until she goes away.
Does this prove Jim is terrible?
He Secretly Invested His Family's Savings In His Bro Job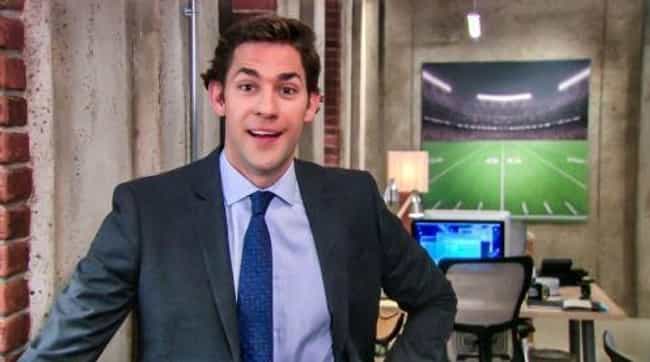 Why does Jim think it's okay to make decisions for other people without having to consult them first? In the Season 9 episode "The New Guys," Jim reveals that he invested his and Pam's savings into his childhood friend's sports management company, Athlead. That puts them on the hook for the business should it go under.
Jim doesn't discuss this with Pam. Even if he only invested his own money, he should still talk to her about the decision, because she's his wife/partner/mother of his children. He obviously doesn't care at all about what she thinks.
Does this prove Jim is terrible?
He Breaks Up With Katy On A Boat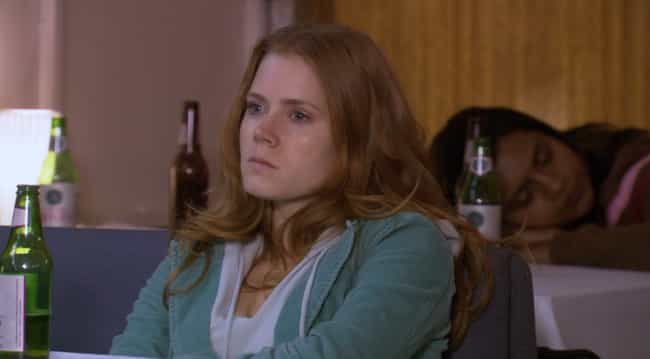 Jim's relationship with Katy is incredibly toxic and depressing, especially considering how brief it is. In the Season 1 finale, Jim only flirts with Katy the purse girl to make Pam jealous and to embarrass Michael. By the second season things seemed to have cooled with Katy; he even says as much to Ryan at his house party in "Email Surveillance."
But when Jim knows he's going to be stuck on a boat with Pam and Roy during "Booze Cruise," he brings Katy back – only to break up with her when his gambit to make Pam jealous fails miserably when Pam and Roy renew their engagement. This is insane behavior.
Does this prove Jim is terrible?
He Moves To Philadelphia After He And Pam Have Kids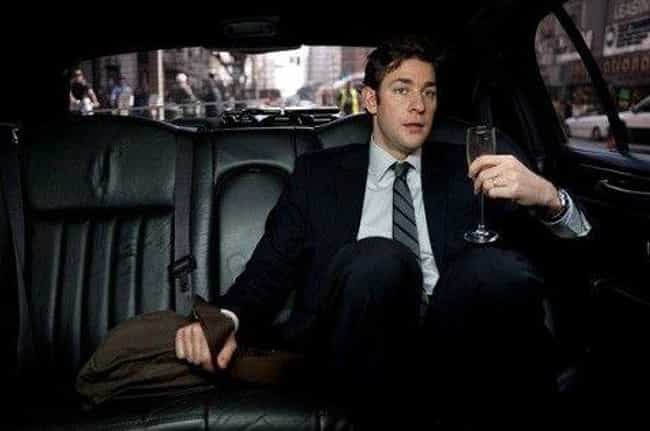 Much of Season 9 of The Office features Jim spending a lot of time in Philadelphia, working with Athlead and getting up to lord knows what now that the cameras aren't on him. Keep in mind that Pam has her second child during Season 8 of the show, and has only just come back from maternity leave.
Sure, Jim should pursue his dream career, but he's got two kids at home. He's not exactly helping out.
Does this prove Jim is terrible?