Culture
J.K. Rowling's Post-Books Reveals About Harry Potter

171k votes
27.9k voters
16.1M views
49 items
List Rules Vote up the most interesting facts JK Rowling has revealed about the Harry Potter universe, post-books.
It's been decades since the world was introduced to Harry Potter by J.K. Rowling, the author who created his magical world. Since the conclusion of the book series, Rowling has had time to ponder that world and offer some new insights about her Harry Potter characters and storylines. What tidbits and cold hard truths has J.K. Rowling revealed since the final book was released? What's going on over at Pottermore? What should you know about Potter and all his pals that wasn't in the books?
Rowling has revealed a range of Potter details for fans to devour. On her website, Pottermore, Rowling continues to share Potter trivia, post-series information, and character backstories with a tidal wave of dissection at every single reveal. If you haven't checked it out, Pottermore is an amazing resource.
Most of the time, the information is delightful, but sometimes Rowling lets it be known that she is not pleased with certain trends, like how many girls crush on Draco. (She's not having it. He's just a jerk, okay?) Or that maybe she goofed up that whole Hermoine married Ron thing. Twitter be like WHAAAAAAT?! When she revealed that a beloved character was gay, fans responded in overwhelming numbers of support. While others scratched their heads, Rowling let it be known that she is not tolerant of intolerance.
And while ending the Harry Potter series was sad, it was also a bit of a relief for Rowling. "It was this amazing cathartic moment... the end of 17 years' work," Rowling said. But with Pottermore, a 2016 Harry Potter play, and constant, rabid response to the world she created, Rowling will never abandon Harry. "He will always be a presence in my life, really."
Rowling has said she may eventually reveal more details in a Harry Potter encyclopedia, but even then, it will never be enough to satisfy the most diehard fans. "I'm dealing with a level of obsession in some of my fans that will not rest until they know the middle names of Harry's great-great-grandparents," she said. But the author is just fine with the outpouring of devotion for all things Harry Potter. "I love it," she said. "I'm all for that."
Fans can certainly get their Potter-adjacent fix with Rowling's Fantastic Beasts series. The series takes us back 90 years before Harry and follows the adventures of Newt Scamander, magizoologist and proud Hufflepuff.
So fulfill your Harry Potter obsession with this list of all the facts Rowling has revealed on Pottermore, in interviews, an on social media about your favorite fictional world. Be sure to upvote the most interesting and revelatory facts about Potter and head to the comments section to let your own opinion on Ron and Hermione's relationship be known!
JK Rowling Feels Bad About Killing Dobby
It's that anniversary again. This year, I apologise for killing someone who didn't die during the #BattleofHogwarts, but who laid down his life to save the people who'd win it. I refer, of course, to Dobby the house elf.

— J.K. Rowling (@jk_rowling) May 2, 2018
JK Rowling tweets each year on May 2 to remind fans it's the anniversary of the Battle of Hogwarts. Typically, she tweets about a beloved character who lost their life at some point in the book series. In 2018, she addressed the death of everyone's favorite housewife, Dobby.
While she did not say she regretted killing the free elf who idolized Harry Potter, she did apologize to fans for his passing.
As a Film, Fantastic Beasts Was an Accident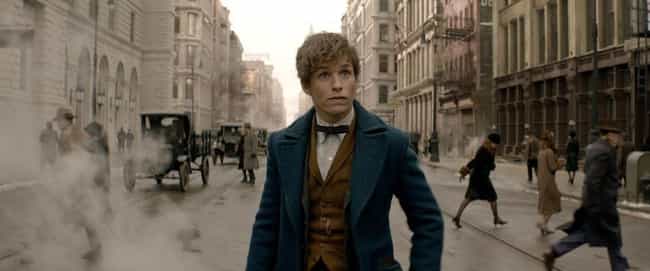 Rowling never planned on becoming a screenwriter. "I never aspired to this. This is very much an added extra," she explained to the BBC, looking very much surprised about the existence of the prequel franchise. "And the reason this exists, Fantastic Beasts, is because I couldn't let the story go. Warner Brothers wanted to do something with Newt and I knew a lot about Newt so I thought I'd better give them what I've got. So I started writing notes. And I wrote a story. Then I banged out a screenplay which I thought they would give to someone more competent and they said, 'No, you can do that.' So it was a bit of an accident."

Is this interesting?
Hogwarts Is Located in Scotland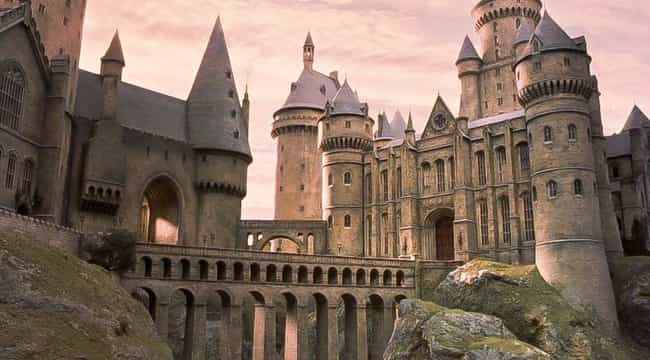 The textbook Fantastic Beasts and Where to Find Them is a requirement of first year Hogwarts students. Ron Weasley doodles and annotates Harry's copy, slyly teaching fans a few things about the magical world. Namely, Hogwarts is located in Scotland. We also learn that Ron agrees that the Hungarian Horntail is the most fearsome dragon of all since his pal Harry dealt with one first hand.
As for the doodles, Rowling thought it quite natural to put them in. "That's Harry and Ron graffiti-ing the book, as you do to your schoolbooks. You do doodle on them, I always wrote all over mine. Teachers reading this will not be happy that I'm saying it but you do, don't you? So they've just scribbled things on them and said rude things in them, the name of their favourite Quidditch team and stuff in the book," she explained.

Is this interesting?
Fantastic Beasts Started Out as a Book Written for Charity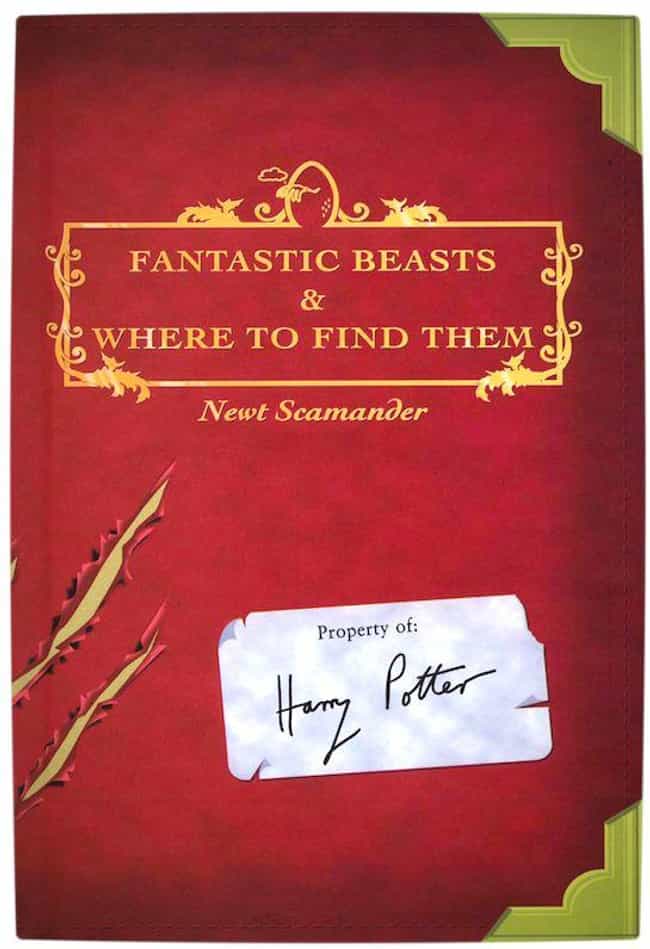 Over 80% of the cover price goes to Comic Relief, the charity. Nearly $30 million has been raised since the book's initial publication in 2001.
Before the film version debuted, Rowling and star Eddie Redmayne also attended a special screening to benefit Lumos Foundation USA (partnered with Warner Bros. and Scholastic) on Nov. 12, 2016 at Carnegie Hall. Lumos helps children in orphanages "regain their right to a family."
Initially, it was Comic Relief that inspired her to put Fantastic Beasts (as well as Quidditch Through the Ages) together. "I always write more than I need for the books so bits of them were just written for my own fun," Rowling told Raincoast, "I always write more than I need for the books so bits of them were just written for my own fun. So when Comic Relief asked me to write something I thought I would just love to write them, I just thought it would be so much fun and I was completely correct. It was more fun than I've had writing the others."

Is this interesting?