Entertainment
Joan Cusack Romantic Comedy Roles

List of Romantic comedy movies/films with performances by Joan Cusack, listed alphabetically with movie trailers when available. These Joan Cusack Romantic comedy roles include starring, supporting and cameo appearances. You can sort these Joan Cusack Romantic comedy movies for additional information as well, such as who directed the films and when they were released. Over the years Joan Cusack has become known for playing characters in Romantic comedy movies, so this list is the perfect resource for finding some you haven't already seen.
The list you're viewing is made up of many different movies, like Say Anything... and Sixteen Candles.
This list answers the questions, "What Romantic comedy movies has Joan Cusack been in?" and "What are the best Joan Cusack Romantic comedy roles?"
You can't vote on this list, but if you want to re-order it you can re-rank the list to put your favorites at the top. (16 items)
A Smile Like Yours is a 1997 romantic comedy film directed by Keith Samples and starring Greg Kinnear and Lauren Holly. The film centers on a couple as they try to conceive a child. The film was produced by Rysher Entertainment and released by Paramount Pictures. The title song was performed by Natalie Cole. ...more on Wikipedia
Actors: Shirley MacLaine, Joan Cusack, Lauren Holly, Ben Stein, Jill Hennessy, + more
Released: 1997
Directed by: Keith Samples
see more on A Smile Like Yours
Broadcast News is a 1987 romantic comedy-drama film written, produced and directed by James L. Brooks. The film concerns a virtuoso television news producer, who has daily emotional breakdowns, a brilliant yet prickly reporter and his charismatic but far less seasoned rival. It also stars Robert Prosky, Lois Chiles, Joan Cusack, and Jack Nicholson as the evening news anchor. ...more on Wikipedia
Actors: Jack Nicholson, John Cusack, Holly Hunter, William Hurt, Joan Cusack, + more
Released: 1987
Directed by: James L. Brooks
see more on Broadcast News
Confessions of a Shopaholic is a 2009 American romantic comedy film based on the Shopaholic series of novels by Sophie Kinsella. Directed by P. J. Hogan, the film stars Isla Fisher as the shopaholic journalist and Hugh Dancy as her boss. ...more on Wikipedia
Actors: Isla Fisher, John Goodman, John Lithgow, Krysten Ritter, Peyton List, + more
Released: 2009
Directed by: P. J. Hogan
see more on Confessions of a Shopaholic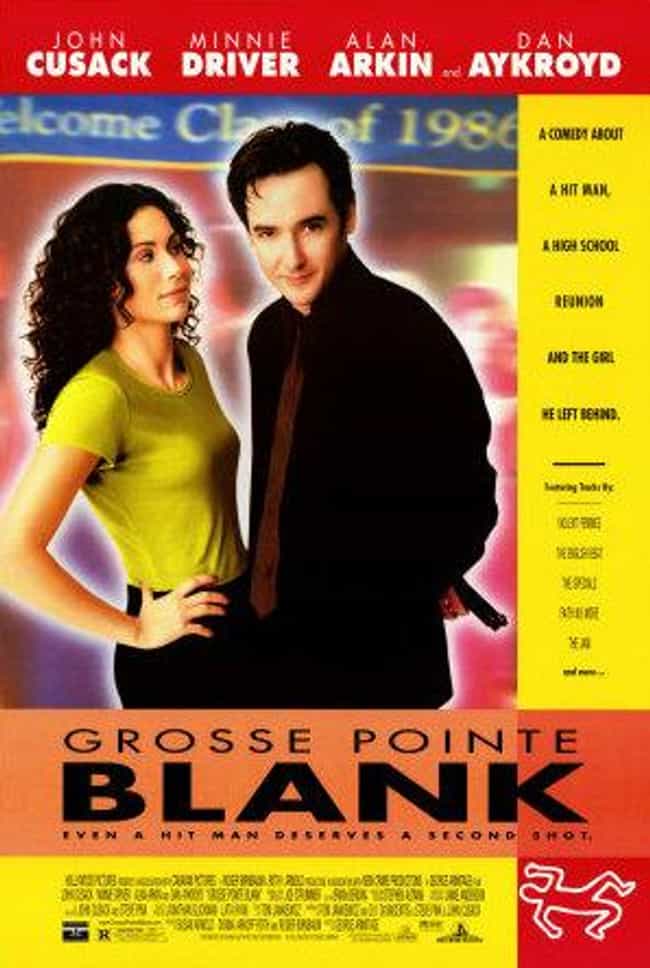 Grosse Pointe Blank is a 1997 American comedy film directed by George Armitage, and starring John Cusack, Minnie Driver, Alan Arkin and Dan Aykroyd. The film received positive reviews from critics. The soundtrack, produced by Joe Strummer, features mainly independent music from the 1980s. ...more on Wikipedia
Actors: Dan Aykroyd, John Cusack, Hank Azaria, Jenna Elfman, Minnie Driver, + more
Released: 1997
Directed by: George Armitage
see more on Grosse Pointe Blank