Unspeakable Times
A Woman Willingly Married The Convicted Killer Of Her Twin Sister

Identical twins - with their matching DNA and built-in togetherness - share an emotional closeness and loyalty not replicated in any other relationship. The thought of one twin marrying her twin's murderer seems unthinkable, but the story of Johana and Edith Casas suggests it's not impossible. In 2012, the court convicted Victor Cingolani for murdering Johana. One year later, Johana's twin sister Edith married the killer.
Creepy twin crime stories aside, what causes women to feel attracted to murderers? Some women become drawn to murderers because of the perpetrator's crimes, a condition called hybristophilia, but this is different from women attracted to criminals despite their transgressions. According to psychologists, women who love violent, convicted criminals might think they can change the person. Or they may prefer a man who is in jail, as he's unlikely to go anywhere or cheat on her. And some women genuinely believe the man they love is innocent.
Edith's true motivation remains unknown, but here's what we do know about her relationship with her twin's convicted killer.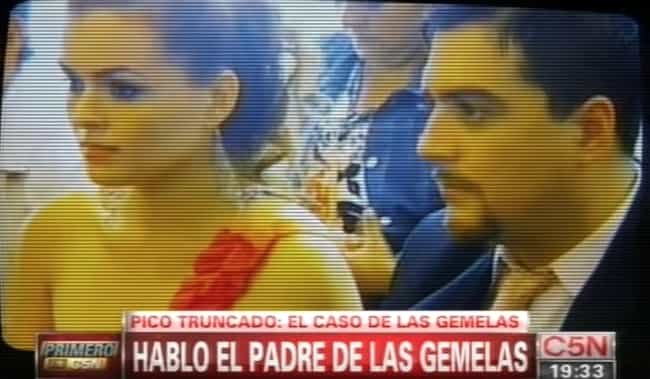 Edith Casas Married Victor Cingolani On Valentine's Day
Convicted of murdering Johana Casas, Victor Cingolani married the victim's identical twin sister Edith Casas in a courthouse in Pico Truncado, Argentina, on Valentine's Day in 2013.
After the quick ceremony, authorities ushered Cingolani back to prison through the back door. His bride left the courthouse through the front, met by angry protesters who threw rocks and eggs at her.
Victor Cingolani Said He Married Edith Casas Simply For Love
Victor Cingolani, on the day of his wedding, explained why he chose Edith Casas as his bride. He said, "I'm getting married because I love Edith. I didn't think the wedding would have so many repercussions worldwide."
Critics of their union, however, believed Cingolani had an ulterior motive: clear his name with her help and become a free man.
The Court Convicted Two People For Murdering Johana Casas 
Johana Casas died on July 16, 2010, days before her 20th birthday. Authorities found her body, with two gunshots to the head, outside Pico Truncado in southern Argentina. After the murder, police detained Victor Cingolani, who was Johana's ex-boyfriend, and Marcos Diaz, her current boyfriend. Both went on trial separately for her murder.
After a court trial in 2012, Cingolani received a 13-year prison sentence. Diaz faced a 12-year sentence in 2013 for the same crime.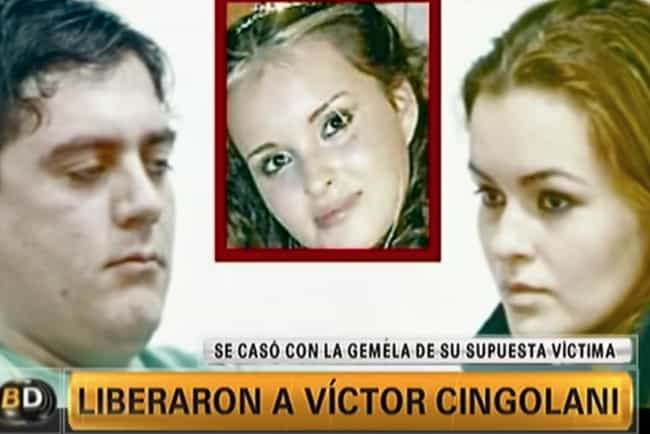 Victor Cingolani Dated Both Sisters
Victor Cingolani had dated Johana Casas before she eventually started a relationship with Marco Diaz. By the time of Johana's death, Cingolani had shifted his affections to Johana's twin sister, Edith.