Buildings
List of Famous Johannesburg Buildings & Structures

List of the famous landmarks that make up the Johannesburg skyline, listed alphabetically with photos when available. Johannesburg architectural landmarks as well as other major buildings, dwellings, and other structures in Johannesburg are included on this list. Information about these Johannesburg buildings is included on this list, such as when the building first opened and what architectural style it falls under. List includes both new buildings in Johannesburg and older historic landmarks.
List includes Carlton Centre, South African Institute for Medical Research and more.
This list answers the question, "What are the most famous buildings in Johannesburg?"
This is a good reference for research into the historical architecture in Johannesburg. Famous architectural houses within the city of Johannesburg are included as well, sometimes by address, other times listed by the name of the original home owner.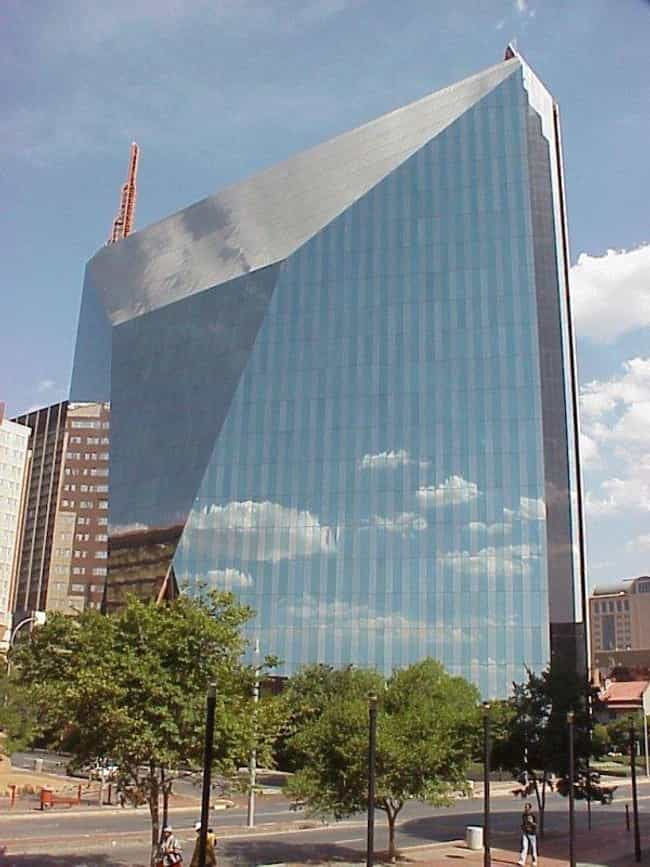 11 Diagonal Street is a skyscraper in Johannesburg, South Africa. It was built in 1984 to a height of 80 metres. It is designed to look like a diamond as it reflects different views of the Central Business District from each angle of the building. The architect was the world famous and renowned Helmut Jahn. ...more on Wikipedia
City/Town: South Africa
Opened: Jan 01 1984
Structural Height (m): 75.0
The Absa Tower is a skyscraper in the Central Business District of Johannesburg, South Africa. It is 32 storeys tall. It is also the headquarters of Absa Group Limited. ...more on Wikipedia
City/Town: Johannesburg, South Africa
Structural Height (m): 141.0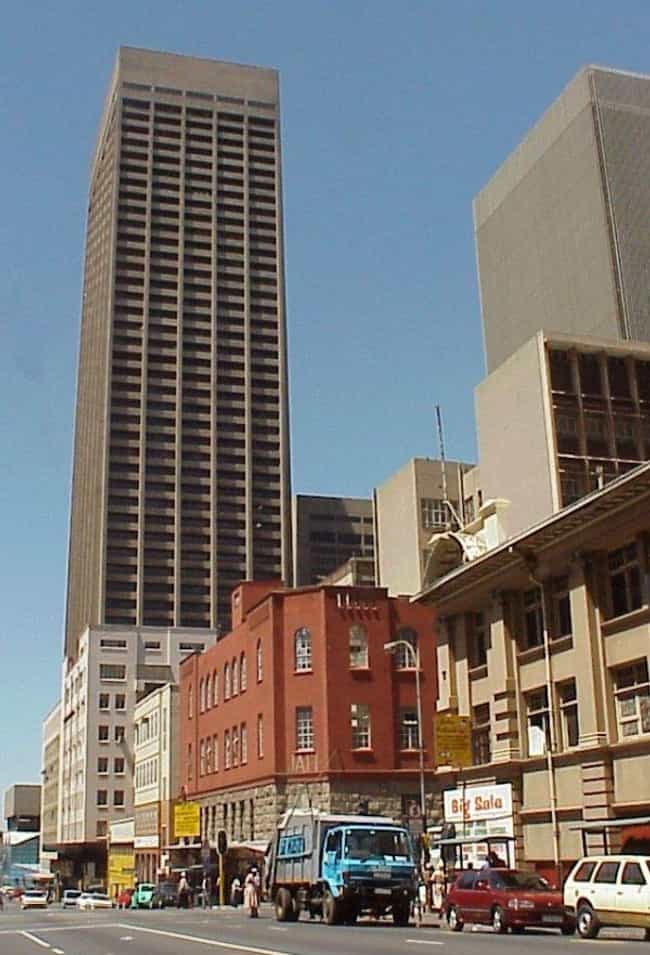 The Carlton Centre is a skyscraper and shopping centre located in downtown Johannesburg, South Africa. At 223 metres, it has been the tallest office building in Africa since 1973. The Carlton Centre has 50 floors. The foundations of the two buildings in the complex are 5 m in diameter and extend 15 m down to the bedrock, 35 m below street level. The building houses both offices and shops, and has over 46 per cent of the floor area below ground level. The Carlton Centre is linked to the Carlton Hotel by a below-ground shopping centre with over 180 shops. ...more on Wikipedia
City/Town: Johannesburg, South Africa
Opened: Jan 01 1973
Structural Height (m): 223.0
Created By: Skidmore, Owings and Merrill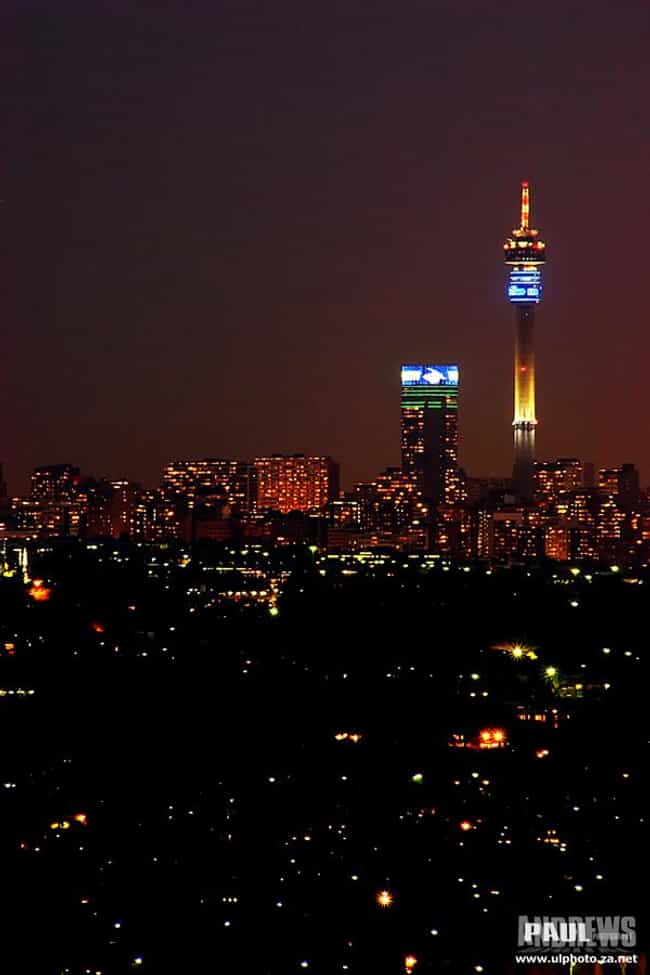 The Hillbrow Tower is a tall tower located in the suburb of Hillbrow in Johannesburg, South Africa. At 269 m, it has been the tallest structure and tower in Africa for 40 years, and it was also the tallest structure in the Southern Hemisphere until 1978, when surpassed by the 270m Mount Isa Chimney in Queensland, Australia. Construction of the tower began in June 1968 and was completed three years later, in April 1971. Construction cost 2 million Rand. The tower was initially known as the JG Strijdom Tower, after JG Strijdom, South African Prime Minister from 1954 to 1958. On 31 May 2005 it was renamed the Telkom Jo'burg Tower. The tower was constructed for what became Telkom, South Africa's ...more on Wikipedia
City/Town: Johannesburg, South Africa
Opened: Jan 01 1971
Structural Height (m): 131.0