Attractions

List of John Carr Architecture

List of John Carr buildings, listed alphabetically with photos when available. Most, if not all prominent John Carr architecture appears on this list, including houses, churches and other structures where applicable. This list contains information like what city the structure can be found in, and when it was first opened to the public. If you want to find out even more about these famous John Carr buildings you can click on the building names to get additional information.
These buildings, like Daniel Carr House and Harewood House include images when available.
This list answers the questions, "What buildings did John Carr design?" and "What do John Carr structures look like?"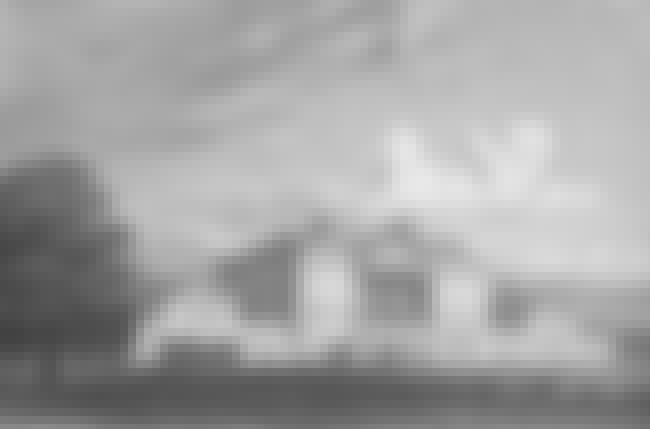 Basildon Park is a country house situated 3 kilometres south of Goring-on-Thames and Streatley in Berkshire, between the villages of Upper Basildon and Lower Basildon. It is owned by the National Trust and is a Grade I listed building. The house was built between 1776 and 1783 for Sir Francis Sykes and designed by John Carr in the Palladian style at a time when Palladianism was giving way to the newly fashionable neoclassicism. Thus, the interiors are in a neoclassical "Adamesque" style. Never fully completed, the house passed through a succession of owners. In 1910 it was standing empty and in 1914, it was requisitioned by the British Government as an army convalescent hospital. It was ...more on Wikipedia
City/Town: United Kingdom
Opened: Jan 01 1783
Architect: John Carr
Created By: John Carr
Style: Palladian architecture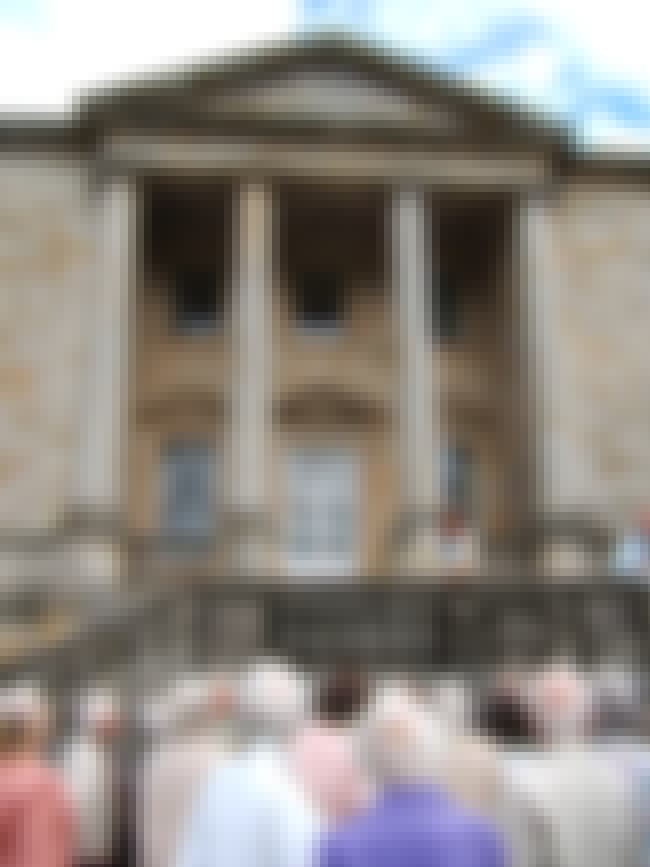 Constable Burton Hall is a grade I listed Georgian mansion of dressed stone in an extensive and well wooded park in the village of Constable Burton in North Yorkshire, and is privately owned by the Wyvill family. The house ia a two-storey ashlar faced structure with a five bay frontage having an elegant recessed Ionic portico. The principal entrance is approached by a double flight of steps. The side elevation has a pediment and there is a large projecting bay to the rear of the house. ...more on Wikipedia
City/Town: United Kingdom
Architect: John Carr
Created By: John Carr
The Daniel Carr House is a historic house on Brier Hill Road in Haverhill, New Hampshire. The main block of the 2.5 story wood frame house was built c. 1825-30, probably by John Carr, and was attached to an earlier 1.5 story structure built by Daniel Carr c. 1796, which was rebuilt in the 1980s. The house is most significant for the high quality folk murals drawn on its walls, most likely by the itinerant artist Rufus Porter between 1825 and 1830. The house underwent a major restoration effort in the 1980s after standing vacant for two decades, and remains in Carr family hands. The house was listed on the National Register of Historic Places in 1992. ...more on Wikipedia
City/Town: Haverhill, New Hampshire, USA
Architect: John Carr
Created By: John Carr
Style: Federal architecture
see more on Daniel Carr House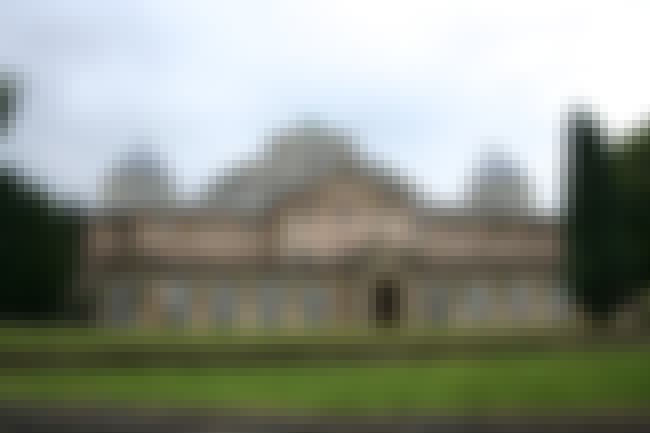 4
Devonshire Royal Hospital
The Devonshire Royal Hospital building is a Grade II* listed 18th-century former stable block in Buxton, Derbyshire. It was built by John Carr of York and extended by architect Robert Rippon Duke, who added what was then the world's largest unsupported dome, with a diameter of 44.2 metres. It is now the site of the Devonshire campus of the University of Derby. ...more on Wikipedia
City/Town: United Kingdom
Opened: Jan 01 1789
Architect: John Carr
Created By: John Carr