Attractions

List of John Haviland Architecture

List of John Haviland buildings, listed alphabetically with photos when available. Most, if not all prominent John Haviland architecture appears on this list, including houses, churches and other structures where applicable. This list contains information like what city the structure can be found in, and when it was first opened to the public. If you want to find out even more about these famous John Haviland buildings you can click on the building names to get additional information.
List buildings include Walnut Street Theatre, Philadelphia College of Art and more.
This list answers the questions, "What buildings did John Haviland design?" and "What do John Haviland structures look like?"
The Eastern State Penitentiary, also known as ESP, is a former American prison in Philadelphia, Pennsylvania. It is found at 2027 Fairmount Avenue between Corinthian Avenue and North 22nd Street in the Fairmount section of the city, and was operational from 1829 until 1971. The penitentiary refined the revolutionary system of separate incarceration first pioneered at the Walnut Street Jail which emphasized principles of reform rather than punishment. Notorious criminals such as bank robber Willie Sutton and Al Capone were held inside its innovative wagon wheel design. At its completion, the building was the largest and most expensive public structure ever erected, and quickly became a model ...more on Wikipedia
City/Town: Fairmount, Philadelphia, Pennsylvania, USA
Opened: Jan 01 1829
Architect: John Haviland
Created By: John Haviland
Style: Gothic architecture
Construction Started: 1821
see more on Eastern State Penitentiary
2
Farmer's and Miner's Bank
City/Town: Pottsville, Schuylkill County, Pennsylvania, United States of America, North America
Opened: Jan 01 1830
Architect: John Haviland
Created By: John Haviland
Construction Started: 1829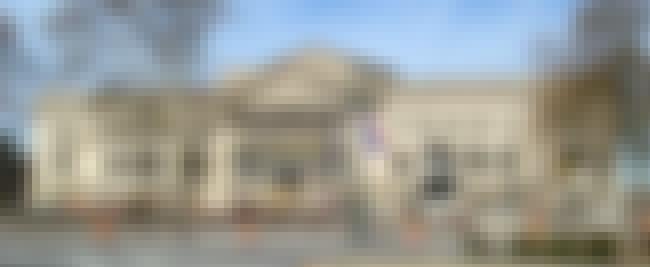 The Franklin Institute is a science museum and center of science education and research in Philadelphia. It is named in honor of the noted American scientist and statesman Benjamin Franklin, and houses the Benjamin Franklin National Memorial. Founded in 1824, the Franklin Institute is one of the oldest centers of science education and development in the United States. ...more on Wikipedia
City/Town: Philadelphia, Pennsylvania, USA
Opened: Jan 01 1825
Architect: John T. Windrim, John Haviland
Created By: John T. Windrim, John Haviland
Style: Greek Revival
Also Ranked
#16 on The Best Museums in the United States
see more on Franklin Institute
The New Jersey State Prison, formerly known as Trenton State Prison, is a state prison in Trenton, New Jersey operated by the New Jersey Department of Corrections. NJSP operates two security units and provides a high level of custodial supervision and control. Professional treatment services, such as education and social work, are a priority at the facility. The Bureau of State Use Industries operated the bedding and clothing shops that were once located in Shop Hall at the facility. These industries have been relocated to South Woods State Prison. NJSP also housed New Jersey's death row until the state banned capital punishment in 2007. Its inmates include John Martini, who was condemned ...more on Wikipedia
City/Town: Trenton, New Jersey, USA
Architect: John Haviland
Created By: John Haviland
Style: Egyptian Revival architecture
Construction Started: 1797
see more on New Jersey State Prison