attractions

List of John Notman Architecture

2k views
9 items
Follow
Embed
List of John Notman buildings, listed alphabetically with photos when available. Most, if not all prominent John Notman architecture appears on this list, including houses, churches and other structures where applicable. This list contains information like what city the structure can be found in, and when it was first opened to the public. If you want to find out even more about these famous John Notman buildings you can click on the building names to get additional information.
Athenaeum of Philadelphia and Prospect House are included on this list along with many more.
This list answers the questions, "What buildings did John Notman design?" and "What do John Notman structures look like?"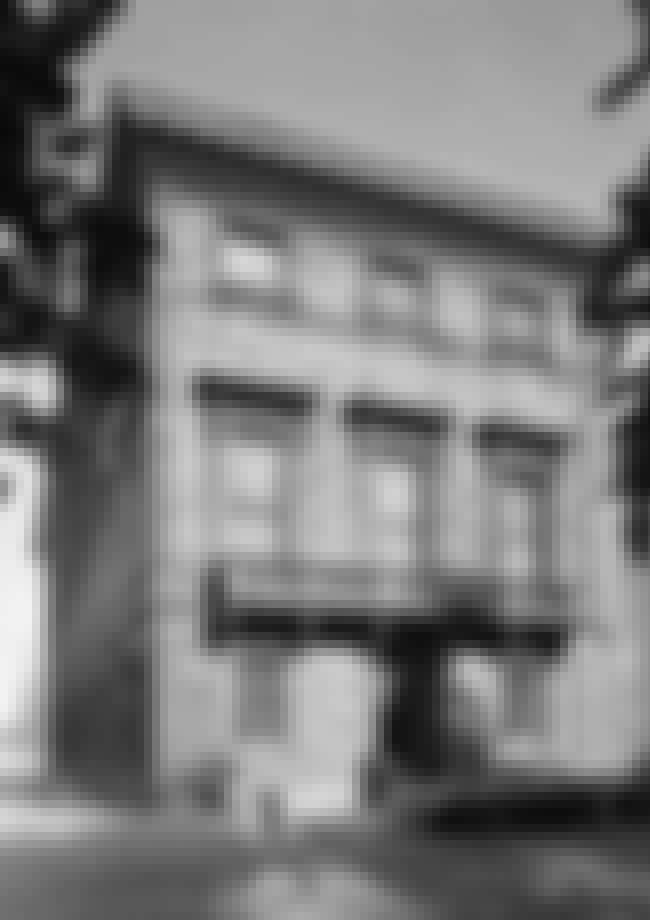 1
Athenaeum of Philadelphia
The Athenaeum of Philadelphia, located at 219 S. 6th Street between St. James Place and Locust Street in the Society Hill neighborhood of Philadelphia, Pennsylvania, is a special collections library and museum founded in 1814 to collect materials "connected with the history and antiquities of America, and the useful arts, and generally to disseminate useful knowledge" for public benefit. The Athenaeum's collections include architecture and interior design history, particularly for the period 1800 to 1945. The institution focuses on the history of American architecture and building technology, and houses architectural archives of 180,000 drawings, over 350,000 photographs, and manuscript ...more
City/Town: Philadelphia, Pennsylvania, USA
Opened: Jan 01 1845
Architect: John Notman
Created By: John Notman
Style: Italianate architecture
Church of the Holy Trinity is an Episcopal church on Rittenhouse Square in Philadelphia. The first service in the church building, designed by Scottish architect John Notman, was held on March 27, 1859. The corner tower was added in 1867 and was designed by George W. Hewitt of the firm of Fraser, Furness & Hewitt. It is designed in the simpler "low church" style, rather than the fancier "high church" or Anglo-Catholic style of Notman's nearby St. Marks Episcopal Church. The church's rector from 1862 to 1869 was Phillips Brooks, probably most famous as the author of the lyrics to the familiar Christmas carol "O Little Town of Bethlehem". Renowned for his ebullient homilies and his staunch ...more
City/Town: Philadelphia, Pennsylvania, USA
Architect: John Notman
Created By: John Notman
Style: Romanesque architecture
see more on Church of the Holy Trinity
Nassau Hall is the oldest building at Princeton University in Princeton, Mercer County, New Jersey, United States. At the time it was built in 1756, Nassau Hall was the largest building in colonial New Jersey and the largest academic building in all the American colonies. The University, then known as the College of New Jersey, held classes for one year in Elizabeth and nine years in Newark before the Hall was completed in 1756. Designed originally by Robert Smith, the building was subsequently remodeled by notable American architects Benjamin Latrobe and John Notman. In the early years of Princeton University, Nassau Hall accommodated classrooms, a library, a chapel, and residential space ...more
City/Town: Princeton, New Jersey, USA
Created By: John Notman
Style: Renaissance architecture
see more on Princeton University Nassau Hall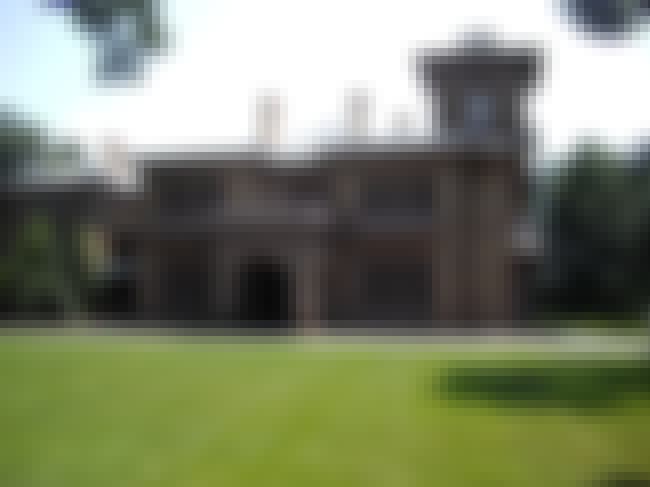 Prospect House, known also as just Prospect, in Princeton, Mercer County, New Jersey, United States, is a fine example of the work of architect John Notman who helped popularize Italianate architecture in America. In 1878, it was given to the College of New Jersey, which became Princeton University and served as the house of the school president. Woodrow Wilson lived here before he became governor of New Jersey and then President of the United States. In 1968, it became a university clubhouse. It was designated a U.S. National Historic Landmark in 1985. ...more
City/Town: Princeton, New Jersey, USA
Opened: Jan 01 1851
Architect: John Notman
Created By: John Notman
Style: Italian Villa
see more on Prospect House