Behind The Scenes
Cool Facts You Might Not Have Known About John Oliver

John Oliver brims with an indifference to fame and a humility so intense he could be mistaken for Canadian. The comedian became a household name during his nearly eight years as a correspondent on The Daily Show. He mocked America, he mocked Britain, but he mainly mocked himself. The hardworking comedian has won a slew of Emmys and helped make The Daily Show a phenomenon.
Oliver's hosting stint while Jon Stewart was away directing Rosewater convinced a lot of people that he had serious chops in that department, landing Oliver his own show on HBO's Last Week Tonight. The firebrand of a show will forever be mentioned in the John Oliver biography because, despite the comedian's objections, he and his team have uncovered myriad issues across government, American culture, and religion.
Who is John Oliver? He would tell you that he's an avid Liverpool F.C. soccer fan, a father intent on making his American-born children speak with an English accent, hero of walks to his dog Hoagie, and husband to a US Army veteran who served in Iraq whom he met when she hid him from security during the 2008 Republican National Convention.
But there are plenty of John Olive facts that you don't know. Read on to find out more about this formidable comedian.
He Considers Himself a Comedian, Not an Activist
Oliver's work on Last Week Tonight has been credited with helping change legislation and dismantling some long-held beliefs about American institutions. He caused the FCC's website to crash after airing a piece on net neutrality. The show also exposed how much scholarship money from the Miss America pageant goes to women. Hint: not much. Oliver also set up his own church, Our Lady of Perpetual Exemption, to illustrate the ridiculous tax exemptions given to churches. He was sent thousands of dollars in donations, actual seeds, possible sperm, and a four-foot wooden penis.
But Oliver insists he is not here to shake things up. He's here to make people laugh. "The end goal is to build a machine that makes comedy. Not any sort of advocacy. I just don't think the comparison is valid or interesting. When you're so clear in your head about what you're trying to do, those constant queries are kind of odd," he says.
He Has No Desire to Be Famous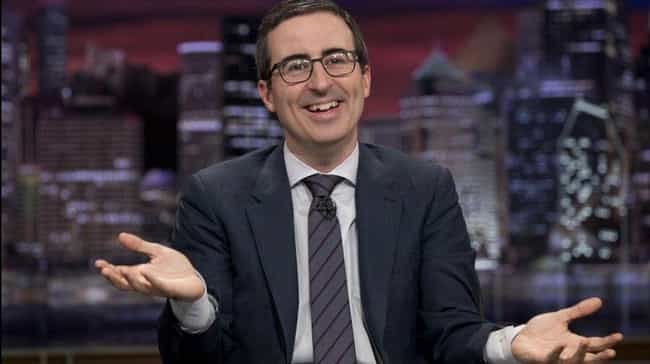 You probably won't see John Oliver sporting a baseball cap and dark sunglasses escaping paps outside of a trendy bar anytime soon. Or ever. He told Rolling Stone,
"I don't really want to be famous. I understand that there are things that need to happen for the show, like have a stupid billboard over the Gristedes sign. But the whole world of it is not something that I find appealing in any way. I like doing this. I like working, doing the thing, and then leaving. I like ringing the buzzer, and then running away, rather than sticking around."
His Childhood Dream Was to Become a Soccer Star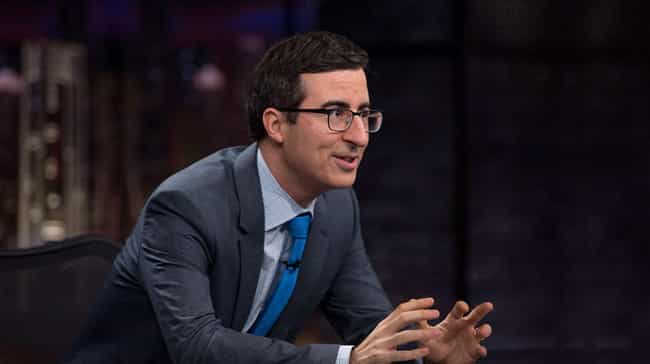 According to Rolling Stone, Oliver's childhood dream was to become a professional soccer player. He met his favorite team, Liverpool F.C., at a game at Yankee Stadium in 2014.
He Has a Dog Named Hoagie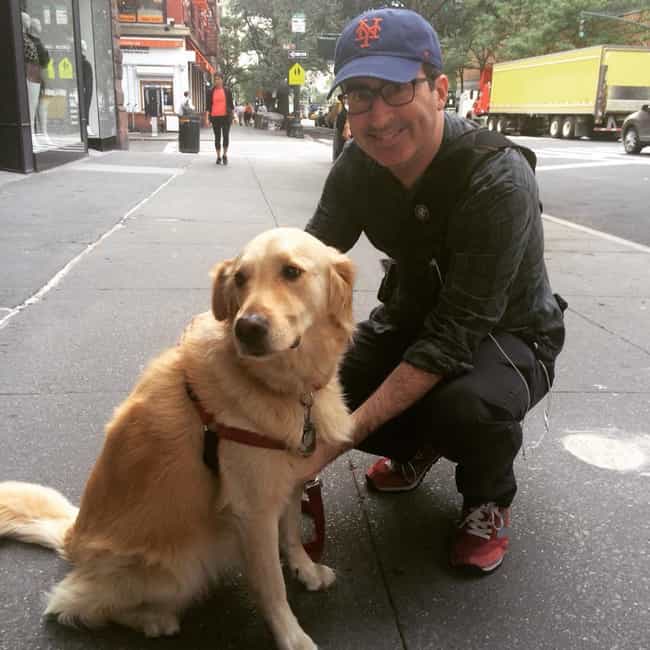 Hoagie is a golden retriever. She apparently has the same ambivalence for her master's career as her master does.