Westerns

The Best John Wayne Movies of All Time, Ranked

93.4k votes
7.9k voters
313.7k views
101 items
List Rules Vote for your favorite John Wayne movies, regardless of critic reviews or how big the role was.
We hope you love the products we recommend! Just so you know, Ranker may collect a share of sales or other compensation from the links on this page. Oh, and FYI — prices are accurate and items in stock as of time of publication.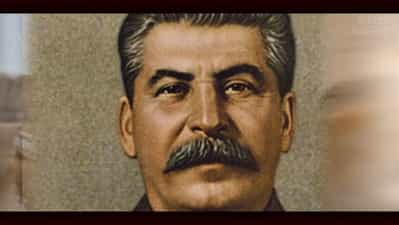 List of the best John Wayne movies, ranked best to worst with movie trailers when available. John Wayne has become known as the epitome of a cowboy, but many of his first roles were as a football player in films like Brown of Harvard and The Drop Kick. John Wayne's highest grossing movies have received a lot of accolades over the years, earning millions upon millions around the world. The order of these top John Wayne movies is decided by how many votes they receive, so only highly rated John Wayne movies will be at the top of the list. John Wayne has been in a lot of films, so people often debate each other over what the greatest John Wayne movie of all time is. If you and a friend are arguing about this then use this list of the most entertaining John Wayne films to end the squabble once and for all.
If you think the best John Wayne role isn't at the top, then upvote it so it has the chance to become number one. The greatest John Wayne performances didn't necessarily come from the best movies, but in most cases they go hand in hand.
Items on this list include True Grit and The Quiet Man.
"This list answers the questions, "What are the best John Wayne movies?" and "What are the greatest John Wayne roles of all time?" If you are a fan of John Wayne's Old West films, you might also enjoy our list of
best Clint Eastwood movies
and best
Gene Hackman movies
.
John Ford and Cecil B. DeMille both worked with John Wayne over the years, as have plenty of other well-known directors. John Wayne was in some really popular films, and is right up there with stars like Charlton Heston and Jackie Gleason in terms of fame and success.
1

The Quiet Man

John Wayne, Maureen O'Hara, Barry Fitzgerald

The Quiet Man is a 1952 American romantic comedy-drama film directed by John Ford. It stars John Wayne, Maureen O'Hara, Barry Fitzgerald, Ward Bond and Victor McLaglen. The screenplay by Frank ...more
2

The Searchers

John Wayne, Natalie Wood, Vera Miles

The Searchers is a 1956 American Technicolor VistaVision Western film directed by John Ford, based on the 1954 novel by Alan Le May, and starring John Wayne as a middle-aged veteran who spends ...more
3

Rio Bravo

John Wayne, Dean Martin, Angie Dickinson

Rio Bravo is a 1959 American Western film produced and directed by Howard Hawks and starring John Wayne, Dean Martin, Ricky Nelson, Angie Dickinson, Walter Brennan, and Ward Bond. Written by ...more
4

True Grit

John Wayne, Robert Duvall, Dennis Hopper

True Grit is a 1969 American western Technicolor film written by Marguerite Roberts, directed by Henry Hathaway, and starring John Wayne as U.S. Marshal Rooster Cogburn; Wayne won his only ...more
5

El Dorado

John Wayne, James Caan, Robert Mitchum

El Dorado is a 1966 American Western film produced and directed by Howard Hawks and starring John Wayne and Robert Mitchum. Written by Leigh Brackett and loosely based on the novel The Stars in ...more
6

The Man Who Shot Liberty Valance

John Wayne, James Stewart, Lee Marvin

The Man Who Shot Liberty Valance is a 1962 American Western film directed by John Ford starring James Stewart and John Wayne. The black-and-white film was released by Paramount Pictures. The ...more
7

Big Jake

John Wayne, Maureen O'Hara, Harry Carey

Big Jake is a 1971 Western film directed by George Sherman, written by Harry Julian Fink and Rita M. Fink, produced by Michael Wayne, edited by Harry Gerstad, starring John Wayne, Richard Boone ...more
8

Stagecoach

John Wayne, John Carradine, Claire Trevor

Stagecoach is a 1939 American Western film directed by John Ford, starring Claire Trevor and John Wayne in his breakthrough role. The screenplay, written by Dudley Nichols, is an adaptation of ...more
9

McLintock!

John Wayne, Maureen O'Hara, Stefanie Powers

McLintock! is a 1963 comedy Western directed by Andrew V. McLaglen and starring John Wayne, with co-stars including Maureen O'Hara, Yvonne De Carlo, and Wayne's son Patrick Wayne. The film, ...more
10

The Shootist

John Wayne, Lauren Bacall, James Stewart

The Shootist is a 1976 Western film directed by Don Siegel and starring John Wayne in his final film role, about a gunfighter who spends his last days looking for a way to stop with the least ...more
11

She Wore a Yellow Ribbon

John Wayne, Ben Johnson, Harry Carey

She Wore a Yellow Ribbon is a 1949 Technicolor Western film directed by John Ford and starring John Wayne. The academy award winning film was the second of Ford's Cavalry trilogy films. With a ...more
12

Sands of Iwo Jima

John Wayne, Forrest Tucker, Richard Jaeckel

Sands of Iwo Jima is a 1949 film starring John Wayne that follows a group of United States Marines from training to the Battle of Iwo Jima during WWII. The movie also features John Agar, Adele ...more
13

The Sons of Katie Elder

John Wayne, Dean Martin, Dennis Hopper

The Sons of Katie Elder is a 1965 Technicolor Western film directed by Henry Hathaway and starring John Wayne and Dean Martin. The movie was filmed principally in Mexico. The film Four Brothers ...more
14

Red River

John Wayne, Montgomery Clift, Shelley Winters

Red River is a 1948 Western film directed and produced by Howard Hawks and starring John Wayne and Montgomery Clift, giving a fictional account of the first cattle drive from Texas to Kansas ...more
15

Rio Grande

John Wayne, Maureen O'Hara, Ben Johnson

Rio Grande is a 1950 Western film directed by John Ford and starring John Wayne and Maureen O'Hara. The picture is the third installment of Ford's "cavalry trilogy," following two RKO ...more
16

Hondo

John Wayne, James Arness, Geraldine Page

Hondo is a 1953 Warnercolor 3D Western film starring John Wayne and directed by John Farrow. The screenplay is based on the July 5, 1952 Collier's short story "The Gift of Cochise" by ...more
17

Fort Apache

Henry Fonda, Shirley Temple, Ward Bond

Fort Apache is a 1948 American Western film directed by John Ford and starring John Wayne and Henry Fonda. The film was the first of the director's "cavalry trilogy" and was followed ...more
18

The Cowboys

John Wayne, Bruce Dern, Slim Pickens

The Cowboys is a 1972 Western motion picture starring John Wayne, Roscoe Lee Browne, Slim Pickens, Colleen Dewhurst and Bruce Dern. Robert Carradine made his film debut with fellow child actor ...more
19

The Alamo

John Wayne, Richard Widmark, Frankie Avalon

The Alamo is a 1960 American historical epic film about the 1836 Battle of the Alamo produced and directed by John Wayne and starring Wayne as Davy Crockett. The picture also stars Richard ...more
20

The Horse Soldiers

John Wayne, William Holden, Althea Gibson

The Horse Soldiers is a 1959 film that was directed by John Ford and starred John Wayne, William Holden and Constance Towers. John Lee Mahin and Martin Rackin produced the movie and wrote its ...more
21

Chisum

John Wayne, Ben Johnson, Forrest Tucker

Chisum is a 1970 Warner Bros. Technicolor Western film starring John Wayne. The large cast also includes Forrest Tucker, Christopher George, Ben Johnson, Glenn Corbett, Geoffrey Deuel, Andrew ...more
22

The Longest Day

Sean Connery, John Wayne, Richard Burton

The Longest Day is a 1962 film based on the 1959 history book The Longest Day by Cornelius Ryan, about D-Day, the Normandy landings on June 6, 1944, during WWII. The film was produced by Darryl ...more
23

Rio Lobo

John Wayne, Jennifer O'Neill, Jack Elam

Rio Lobo is a 1970 American Western film starring John Wayne. The film was the last film directed by Howard Hawks, from a script by Leigh Brackett. The film was shot in Technicolor with a ...more
24

Rooster Cogburn

John Wayne, Katharine Hepburn, Strother Martin

Rooster Cogburn is a 1975 American Western Technicolor film directed by Stuart Millar and starring John Wayne, reprising his role as U.S. Marshal Reuben J. "Rooster" Cogburn, and ...more
25

In Harm's Way

John Wayne, Kirk Douglas, Henry Fonda

In Harm's Way is a 1965 American epic film produced and directed by Otto Preminger and starring John Wayne, Kirk Douglas, Patricia Neal, Tom Tryon, Paula Prentiss, Stanley Holloway, Burgess ...more