Total Nerd
All Of The Assassins In The 'John Wick' Series

419 votes
95 voters
2.5k views
13 items
List Rules Vote up the most hardcore assassins in the 'John Wick' universe.
John Wick hit theaters in 2014 and went on to spawn a million memes about not killing the man's dog. But more than that, it showcased the underworld network of assassins capable of almost anything (except, of course, taking out John Wick). There have been numerous mercenaries depicted within this underground society throughout the course of the franchise's three films, with each more interesting and dangerous than the last. As each player has found their way to the screen via one of the best action movies series of the previous 20 years, fans have become enamored with the well-written and perfectly portrayed characters.
Keanu Reeves's performance as the titular character is certainly one of his best, but he is hardly the only amazing character in the franchise. Thanks to the brilliant acting abilities of numerous talented professionals, the John Wick franchise is full of dangerous villains, troublesome allies, and regimented support services.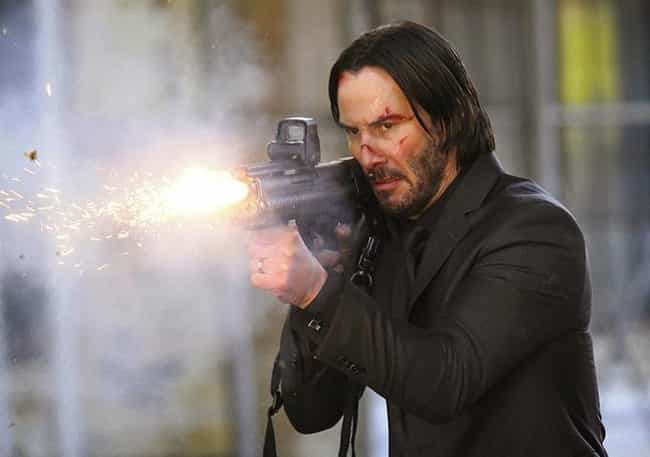 Appears In: John Wick, John Wick: Chapter 2, and John Wick: Chapter 3 – Parabellum
Played By: Keanu Reeves
John Wick begins the films in retirement. But after his dog is killed and his car is taken, he has little choice but to return to active status. In terms of his style, he prefers to get up close and personal with a pistol, but he can (and does) use just about every tool in his arsenal. When he takes out a target, he ensures they won't get back up by always shooting them in the head. No matter how many shots they take in the chest, John Wick will ensure one more makes its way into their skull.
After violating the established rules of his guild in the second film, Wick becomes persona non grata and will be starting off John Wick: Chapter 3 – Parabellum with a $14 million bounty on his head.

Is this character hardcore?
see more on John Wick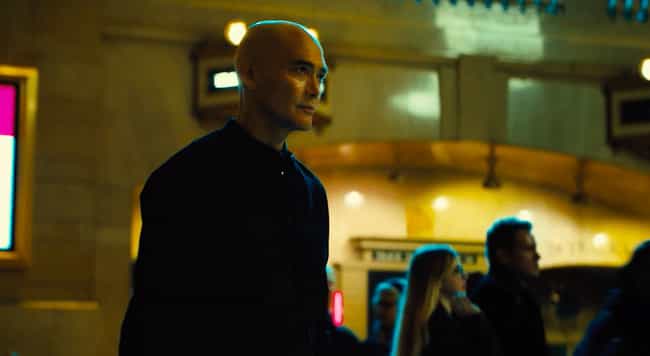 Appears In: John Wick: Chapter 3 – Parabellum
Played By: Mark Dacascos
Zero is the primary antagonist who goes up against John Wick in the third film. He has a vendetta against Wick, but also an admiration for his target.
Zero is likely a skilled martial artist due to his portrayal by Mark Dacascos, an actor whose skills in that area have been on display throughout his career.

Is this character hardcore?
Appears In: John Wick
Played By: Willem Dafoe
Marcus is a close friend of John Wick's who spends most of the first film watching over him. When Ms. Perkins comes into his room to kill Wick while he's sleeping off his injuries, Marcus fires a round from his sniper rifle just above his head to wake him. He's later captured by Viggo, who blames him for his son's death. He rationalizes it by saying, "You had every opportunity to kill John Wick, and if you had done your job my son would be still alive!" Even though he's beaten and near death, Marcus manages to take out two of Viggo's guards before being shot twice by Ms. Perkins.
Marcus' skills with the sniper rifle are on display when he doesn't accidentally shoot his friend in the face from across the street. That takes a steady hand, and he uses those skills more than once to save Wick during the course of the film. He also has significant hand-to-hand fighting skills as he's able to knock back one of Viggo's guards with his elbow and grab another by the neck before finishing them off with a pistol.

Is this character hardcore?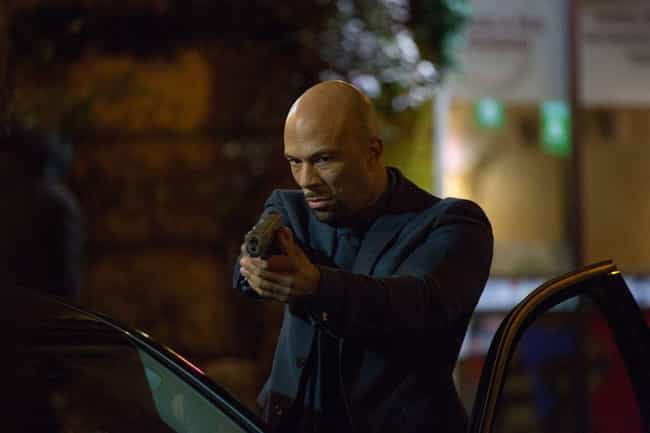 Appears In: John Wick: Chapter 2
Played By: Common
In John Wick: Chapter 2, Cassian is the bodyguard to Gianna D'Antonio - that is, until John Wick eliminates her. When she's taken out, he swears vengeance and persues Wick across the globe. When the two engage for the last time, Wick stabs him but keeps him alive. He does this out of respect, and Cassian is the only assassin Wick "puts down" without actually ending their life. Though Cassian likely survives, Common is reportedly not reprising his role in the third film.
Throughout his time in Chapter 2, Cassian shows proficiency in the use of blades and firearms. He also demonstrates skill in hand-to-hand combat and martial arts. In the end, however, he isn't able to take out Wick, despite his impressive abilities.

Is this character hardcore?