On April 14, 1865, John Wilkes Booth shot Abraham Lincoln at Ford's Theatre in Washington, DC. Much has been written about Booth's motivations: that he was a Confederate sympathizer, or suffering from professional jealousy, or simply wanted attention. Regardless, when Booth left Ford's Theatre that night, he had indelibly changed the course of history, slaying a man now considered one of the nation's greatest presidents.
In the weeks, months, and years following the event, the nation grappled with the consequences of Booth's actions. But for Booth himself, the results were much more immediate. In John Wilkes Booth's final days, he ran. He ran for 13 days, from Ford's Theatre all the way to a small farm near Port Royal, VA. The search to find him was one of the biggest manhunts in history, with 10,000 federal troops involved. 
It's hard to say what kind of future Booth thought he had, or what he thought might happen to him if he were caught. But for nearly a fortnight days, from April 14-26, America held its breath and followed the thrilling hunt for the man who had slain President Lincoln.
Photo: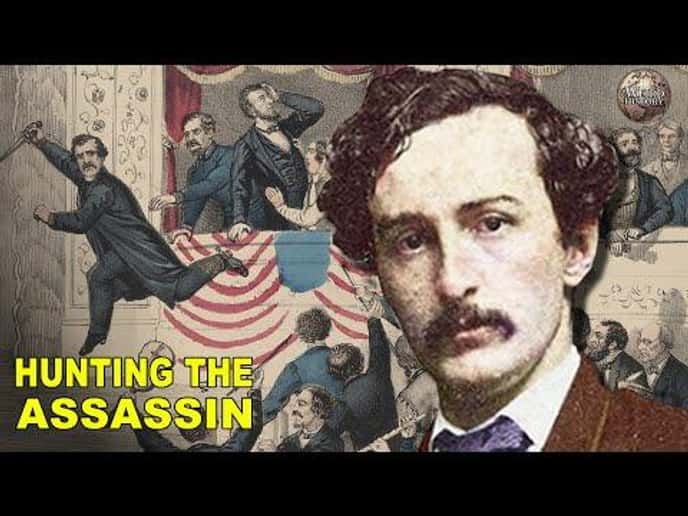 Photo: Unknown/Library of Congress / Wikimedia Commons / Public Domain

April 16, 1865: Confederate Sympathizer Samuel Cox Hid Booth And Herold In A Pine Thicket

Samuel Cox received Booth and David Herold warily when they arrived at his house on April 16. While Cox supported their cause, he also knew the danger he was exposing himself to in sheltering them. So, he sent them to a nearby pine thicket at the edge of his property where they could wait for the opportunity to cross the Potomac into Virginia.

Booth spent the day fuming that they weren't allowed in Cox's house and adjusting to the uncomfortable pine thicket. It was Easter Sunday.

Meanwhile, around 1,000 Union soldiers had been mobilized in the search for Booth, and the bounty for the group was up to $100,000, the equivalent of about $1.5 million today.