Entertainment
Fun Facts You Didn't Know About Johnny Depp

Johnny Depp has played a doomed teen boyfriend, a teen cop, a teen rebel, a pirate, a lizard, and all manner of wide-eyed, pale and/or maniacal Tim Burton characters. He's one of the biggest and most recognizable movie stars of all time, and he keeps redefining himself, shifting from mega-franchises like Pirates of the Caribbean, The Lone Ranger, and Alice in Wonderland to small character-based dramas like Black Mass.
But who is Johnny Depp? What's his regular life like outside of his movie career? We've pored through Depp's personal history and biography to his various interviews, stories, and anecdotes to present a veritable wiki of trivia, fun facts, and quotes. Whether you love him as a wacky caricature or serious actor, there is so much to learn about the man.
He Has Visited Sick Children While Dressed As Jack Sparrow
In 2017, Depp put aside time from his busy schedule to appear at a children's hospital in South Brisbane, Australia, and Vancouver, Canada. He was wandering the hallways and greeting patients as Captain Jack Sparrow, his popular character from the Pirates of the Caribbean franchise.
He Once Led A Primary School Mutiny As Jack Sparrow
A student wrote Depp a letter, addressed to Jack Sparrow, which read:
Captain Jack Sparrow,

At Meridian on Old Woolwich Road, we are all a bunch of budding young pirates. Normally we're a right handful, but we're having trouble mutinying against the teachers!

We'd love it if you could come and help!

From Beatrice Delap, aged 9, a budding pirate

P.S. We have a plentiful supply of rum!
After receiving the letter, Depp actually showed up to the school in full Sparrow garb and lead the "budding pirates" in a fun-and-games mutiny.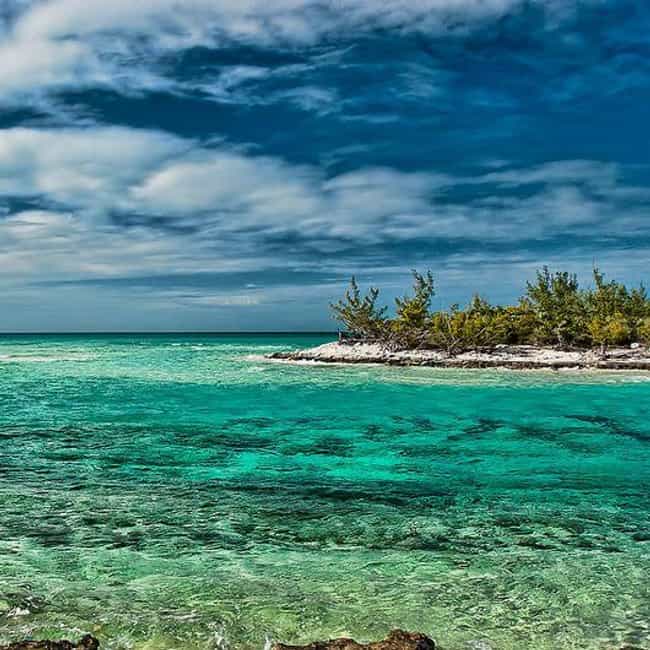 His Private Island Is A Work of Art
Depp's island is 45 acres of private, isolated space in the Bahamas. It features a main house, which runs on solar power, and a series of guest houses. There are white sand beaches, each named after someone important to Depp, including his kids Lily and Jack; Gonzo, a reference to Hunter S. Thompson; and Brando, after actor Marlon Brando. There's also a section called Heath's Place for the late actor, Heath Ledger.
The island also features coconut trees, constantly flowering plants, and active aquatic life.


Before pursuing a career in acting, Depp had his heart set on becoming a rock star. Rather than abandon one dream for another, during the early 1990s, Depp began playing the guitar for a defunct rock band named P. Since then, he has made guest appearances on records by Marilyn Manson, Alice Cooper, and Oasis.
In addition to the guitar, Depp plays drums and has provided backup vocals for Aerosmith. He has also performed a show with Ninja of Die Antwoord, and formed the band Hollywood Vampires, featuring Joe Perry of Aerosmith and Alice Cooper, with guest appearances on their first album, including Paul McCartney and Dave Grohl.