Total Nerd
Jon Snow And Tyrion Are Going To Ride The Other Two Dragons, And We Can Prove It

Updated June 14, 2019
23.7k views
14 items
Warning: Game of Thrones spoilers are breathing fire all over this list.
Dragons seem to be the ultimate weapon in battles for the Seven Kingdoms. Aegon the Conqueror first established the Targaryen dynasty by using his three dragons to invade and bind together the once-divided land of Westeros. Daenerys Targaryen has three dragons as well, and Game of Thrones viewers know she's not afraid to use them. The Mother of Dragons rode her favorite scaly child, Drogon, as he torched hordes of Lannister soldiers and obliterated grain stores, and later directed the beast (or child, depending on your point of view) to burn the stubborn Tarlys where they stood.
But that's just one of Daenerys's dragons. What about Viserion and Rhaegal? Who will ride them into battle? It's all but certain that (terrifying) honor will belong to Jon Snow and Tyrion Lannister. There are plenty of theories that Tyrion is actually a Targaryen, and Jon's Targaryen lineage has been confirmed in everything but flat-out statement. These two characters seem destined to ride dragons alongside Daenerys, and that awesome event can't come fast enough.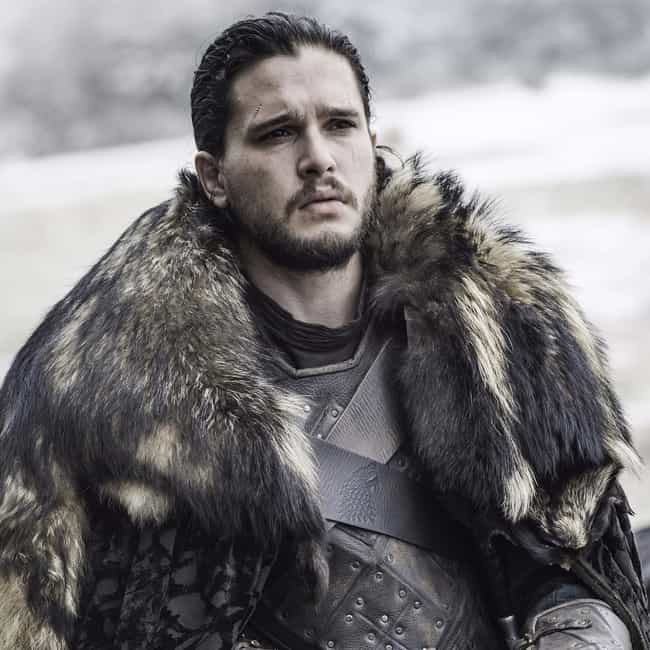 Jon Snow is introduced as the bastard son of Eddard Stark and an unknown woman. Book readers have long theorized that Jon was actually Ned's nephew, and that his real parents were Rhaegar Targaryen (Daenerys's brother) and Lyanna Stark (Ned's sister). This was all but confirmed by the show when Bran had a vision of young Ned at the Tower of Joy, where he sat by his sister's deathbed and promised her he'd take care of her son.
Tyrion Might Be Half-Targaryen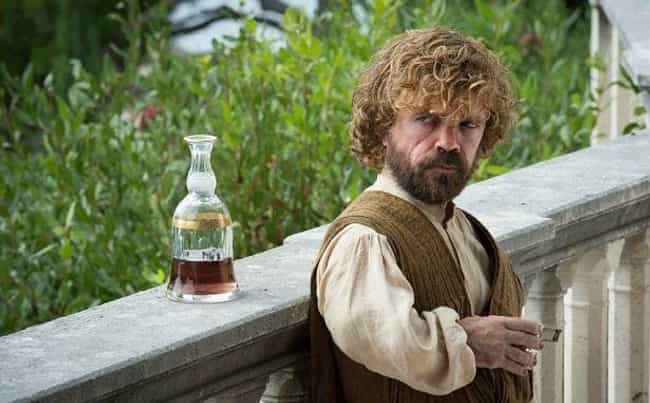 It's no secret that Tyrion hates being a Lannister, and that his father Tywin equally despised him for being a supposed embarrassment to the family name. Maybe that hatred stems in part from Tyrion's secret parentage. One controversial fan theory holds that Tyrion is actually the child of Aerys Targaryen, the Mad King, and Lady Joanna Lannister, Tywin's wife.
If that's true, why would Tywin keep the Imp alive, even after Joanna died in childbirth? Most likely to save face. And even if Tyrion wasn't his, he's at least part Joanna.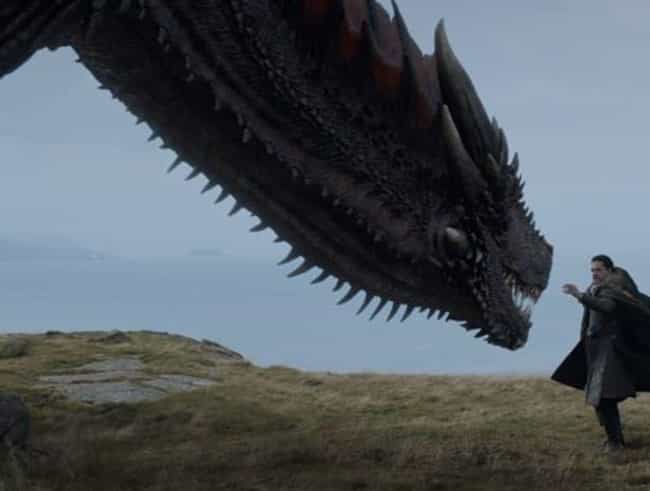 Dragons are mean, and Drogon is the nastiest of Daenerys's three children. But that didn't stop Jon from putting his hand out to the beast in Season 7, Episode 5. With a curious Daenerys looking on, Jon actually touched Drogon. That interaction not only reinforced the belief he has Targaryen blood, but also strongly suggests he'll be able to ride a dragon one day as well.
Tyrion Has A Way With Dragons
In Season 6, Tyrion met Daenerys's dragons Viserion and Rhaegal in a dungeon in Meereen. He was planning to free them — but that meant getting close to the creatures, who are notorious for instantly burning/biting/consuming any non-Targaryen who gets near them. Still, Tyrion believed he could emerge unscathed: "Dragons are intelligent... They have affection for their friends and fury for their enemies. I am their friend."
Miraculously, Tyrion was able to approach the dragons without being killed. It seems likely that his way with dragons is no accident, and Rhaegal and Viserion know he can be trusted.