Weird History
From Scantily Clad Dancer To World War II Spy, Josephine Baker Laughed In The Face Of Traditions

History shows women who impact the world sometimes become overshadowed by male figures who do the same things. Josephine Baker facts prove she affected the world in many ways. Though her life is a rags-to-riches story, she led a full, engaging existence - from espionage to activism - making her impact on the world amazing.
History's Renaissance women have a special place in memory for breaking free from societal expectations. After growing up under the Jim Crow laws of Missouri, Baker moved to Paris where those who witnessed her dancing reconsidered what women could do or become. She later turned her attention to America's inequality, returning to fight against segregation and the racism persisting since the Civil War. Long before Beyoncé and other Black female celebrities, there was Josephine Baker, confronting the world by living her life the way she wanted.
Josephine Baker Grew Up Poor In The Jim Crow South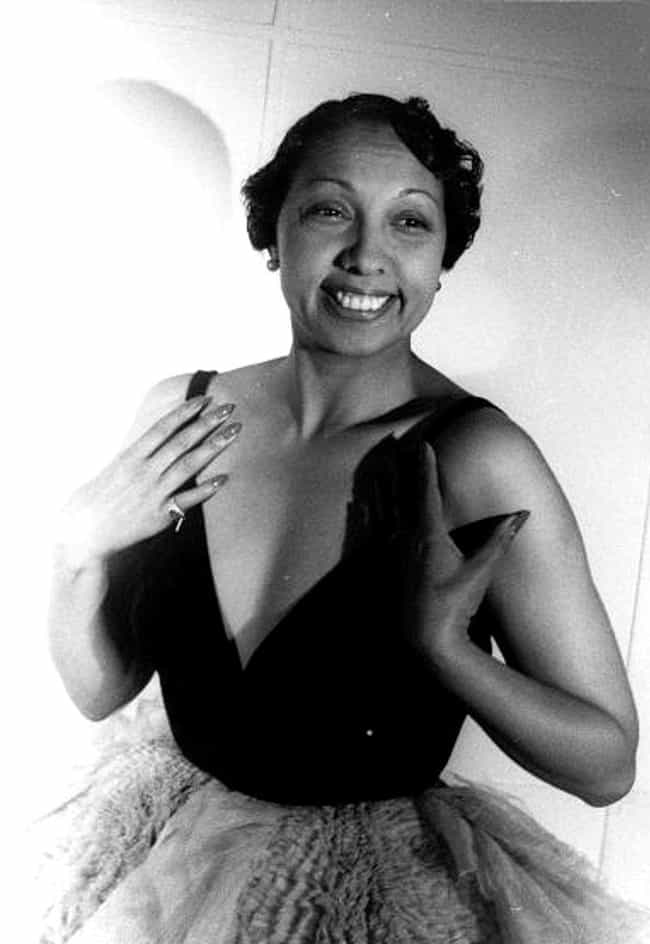 Freda Josephine McDonald came into the world on June 3, 1906. Her family lived in poverty in St. Louis, MO, in a space so tight, six people shared one bed. Though both of Baker's parents were performers, neither became successful. Her mother gave up a dancing career early and became a washerwoman, while Baker's father played the drums for a vaudeville show.
Her parents never married, and her father abandoned the family soon after Baker's birth. Eventually, Baker's mother married another man who had difficulties holding down a job, causing the family more financial trouble.
To help out, Baker took odd jobs and left school when she was 8 years old to work full-time. Jim Crow laws kept the city segregated, and she worked as a domestic servant for white employers, cleaning houses and watching the children. Her work forced her to experience the dehumanizing nature of racism firsthand.
Recalling moments when she was not allowed to make eye contact with her employers, she developed feelings of inferiority as a child and teen. When she became a teenager, Baker lived on the streets and survived by picking food out of trash cans.
Baker Developed Her Dancing Skills On The Streets Of St. Louis Before Touring The Country
Dance served as an outlet from the struggles of poverty when Baker was 13 years old. She began performing on St. Louis street corners; a Black theater troupe noticed her and brought her into the local vaudeville circuit. As part of the Dixie Steppers and the Jones Family Band, two different troupes touring together, Baker traveled the country dancing and performing comedy routines. The groups eventually split. Baker tried to get a role as a Dixie Steppers chorus girl. However, they claimed she was too dark and skinny and rejected her.
Not one to give up, Baker took a position as a dresser. She learned the chorus girl part in her spare time. When one dancer left, Baker won the role and quickly drew praise from audiences for her talent and comedic presence. To capitalize on her abilities, Baker moved to New York and joined the Harlem Renaissance, performing at prominent clubs and in a show called Chocolate Dandies.
French Audiences Were Captivated By Baker's Dynamic Performances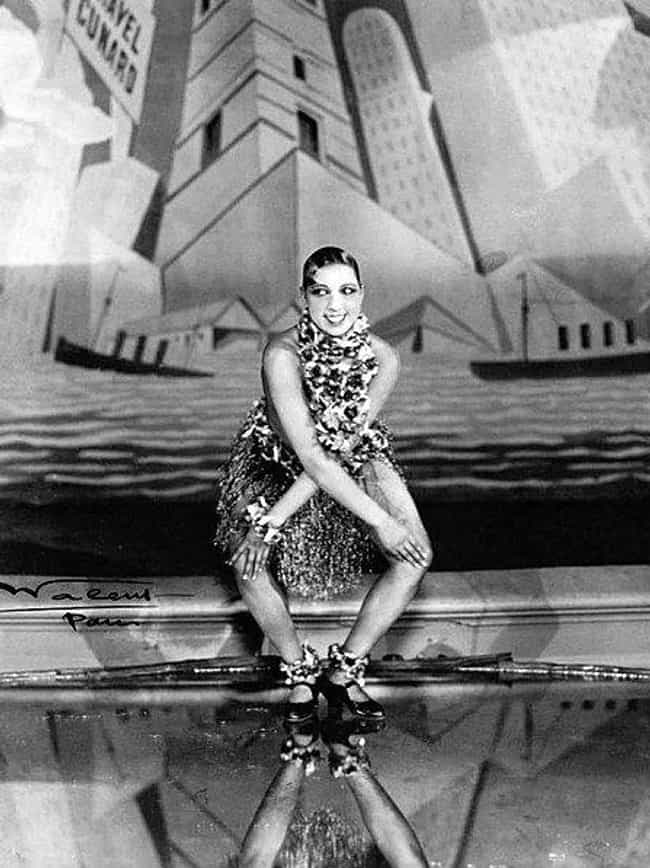 When Baker was 19, a recruiter asked her to join a new show in Paris. The show's cast exclusively featured Black performers and would pay $1,000 a month. La Revue Nègre opened on October 2, 1925 and introduced Baker to a new audience.
By incorporating African elements into her costumes and choreography, Baker created routines foreign to the mostly white audience. She quickly rose to fame, as her performances sold out. When the show closed, Baker appeared at the Folies-Bergère theater in La Folie du Jour, where she continued to captivate audiences.
Baker Became Known As 'Black Venus' For Her Revealing Dances And Fashion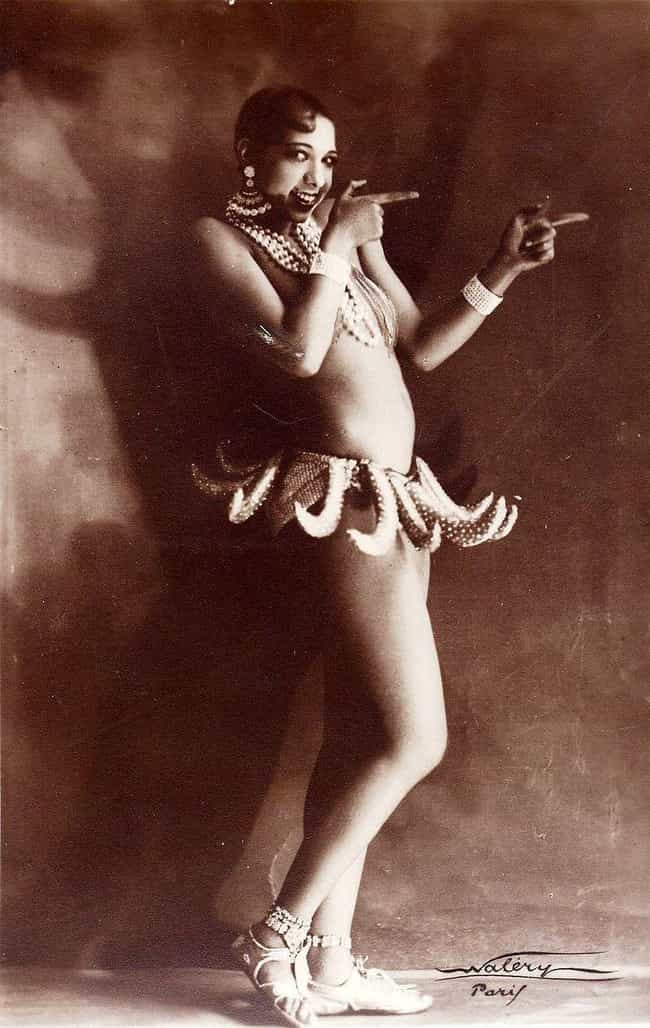 Baker's performances were known to feature extravagant and revealing costumes. In La Revue Nègre, she appeared onstage wearing only feathers and pearls in a time when performing bare-breasted was controversial. Baker's signature routine, the 'Danse Sauvage,' came with another dynamic costume: a skirt made of rubber bananas - Beyoncé would later pay homage to it in a 2006 performance on the date of Baker's 100th birthday.
The costume was such a hit, Baker appeared on postcards wearing it along with artfully arrayed jewelry to hide her nudity. People across Europe purchased banana-skirt-wearing dolls, as well as hair pomade and a skin-darkening lotion, both sold by Baker. She found wealth in her European popularity, which she used to buy extravagant accessories, including a pet cheetah - the animal developed a reputation for terrorizing orchestra pits during her shows - along with a gold piano, and a bed once belonging to Marie Antoinette.
While Baker won the affections of many, some disliked her provocative dances and risqué costumes, objecting to a perceived lack of virtue. Protesters disrupted several shows on her European tour - for instance, one group rang a nearby church bell throughout a show in Vienna to shame the audience for attending. Despite the haters, Baker became Europe's highest-paid entertainer, was one of the world's most photographed women, and earned the nickname "Black Venus."