Movie Quotes

Joy Movie Quotes

96 votes
68 voters
18.8k views
12 items
Joy movie quotes tell the story of one woman who, despite her lackluster family, builds her own business empire. The biographical comedy-drama was written and directed by David O. Russell, using a story he co-created with Annie Mumolo. Reuniting the team that created Silver Linings Playbook and American Hustle, Joy opened in theaters on December 25, 2015.
In Joy, the title character, Joy Mangano (Jennifer Lawrence), was always close with her family, even putting off attending a fancy Boston college to stay home with her divorcing parents, Rudy (Robert De Niro) and Terry (Virginia Madsen). She remained close with her folks even after her failed marriage to Tony (Edgar Ramirez), living in a home with her mother, father, ex-husband and daughter, Christie.
But Joy always wanted more with her life. She yearned for success, breaking out of the cycle that left her family members poor and unhappy. She also had an idea to get her there. With the help of a home shopping television network executive (Bradley Cooper), a little financing from her father's girlfriend (Isabella Rossellini) and her own hard work and persistence, Joy finds her own path, her own success and her own joy.
Joy
joined theaters in time for Christmas 2015 alongside the likes of
The Hateful Eight
,
Star Wars: The Force Awakens
,
Sisters
, and
Alvin and the Chipmunks The Road Chip
.
Your Dreams are on Hold for Now
Joy: I was valedictorian in high school. I got into a college in Boston but I stayed here cause my parents are getting divorced, stayed to help my mom and I help my dad with business stuff, accountant.
Tony: Maybe your dreams are on hold for now.
Joy: That's a nice way of putting it.
In speaking to her future husband (and ex-husband), Joy explains her current life, which has been held back by her family's needs. Tony sees that she has more potential than she's using right now, something that charms her.
Should this be higher or lower?
The World Doesn't Owe You a Thing
Joy: Christie, look at me. I want you to remember something cause a lot of times people get nice things and they start to think differently. We got here from hard work, patience, and humility. So I want to tell you, don't ever think the world owes you anything because it doesn't. The world doesn't owe you a thing.
In speaking to her daughter, Christie, Joy explains that they come from humble beginnings and need to remember that. The world is unforgiving and one can only see success from their own persistence.
Should this be higher or lower?
Do You Pick Up the Gun, Joy?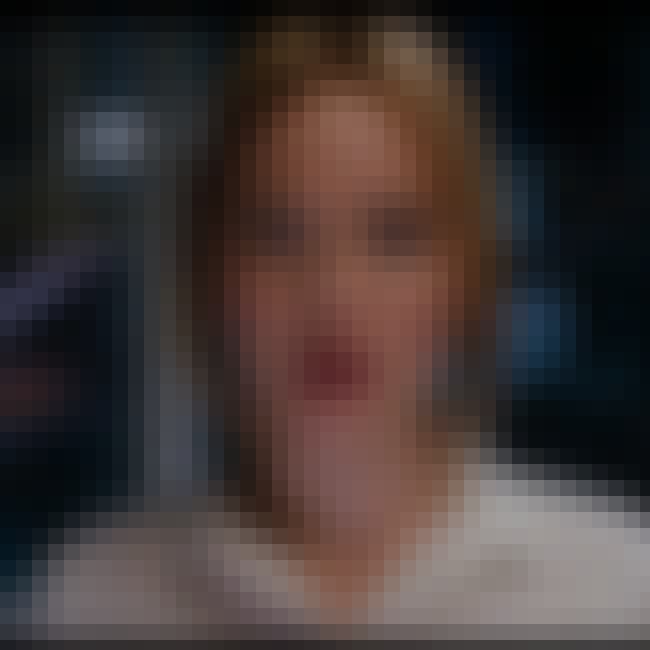 Trudy: You are in a room and there is a gun on the table. The only other person in the room is an adversary in commerce. Only one of you can prevail. Do you pick up the gun, Joy?
Joy: I pick up the gun.
In a telling question showing just how committed to her business's success, Joy is asked if she would take out one of her competitors if she was given the chance. With no hesitation, Joy says she certainly would.

Should this be higher or lower?
The Only Thing You're Gonna Have is What You Make
Joy: As you grow up and you come into the world that has all sorts of things in it, money, crime, betrayal, you realize that the only thing you're gonna have is what you make.
Joy has the determination, drive and persistence to make her own success in life. She knows that no one will do it for her, that she needs to make her own happiness.
Should this be higher or lower?