Living
Only Dog Owners Will Understand These Joys of Dog Ownership

10.9k votes
1k voters
227.9k views
33 items
If you're thinking about adopting a dog, let us be the first to tell you: it's exactly as fun - and as challenging - as you expect it to be. In fact, any dog owner will tel you that adopting a furry, four-legged friend is basically like becoming a parent to a little fur-baby. We've put together a list of funny dog photos that explain exactly why getting a dog is the best decision you'll ever make.
Having a dog is sheer bliss. Whether they're wagging their tails in excitement, tilting their heads in defiance, or licking your face in utter exuberance, these hilarious dog photos are guaranteed to make you laugh. These dogs demonstrate classic pooch-qualities, like over-eager helpfulness, vigilance in guarding the house, and concern so sincere that it will melt your heart.
Whether you're looking for reasons to adopt a new dog, or you've been a proud dog owner for years, vote up this list of photos that only dog lovers will understand, and be sure to let us know what you think in the comment section.
There's No Dog Owner Alive Who Won't Accept This Excuse for Failure to Complete a Task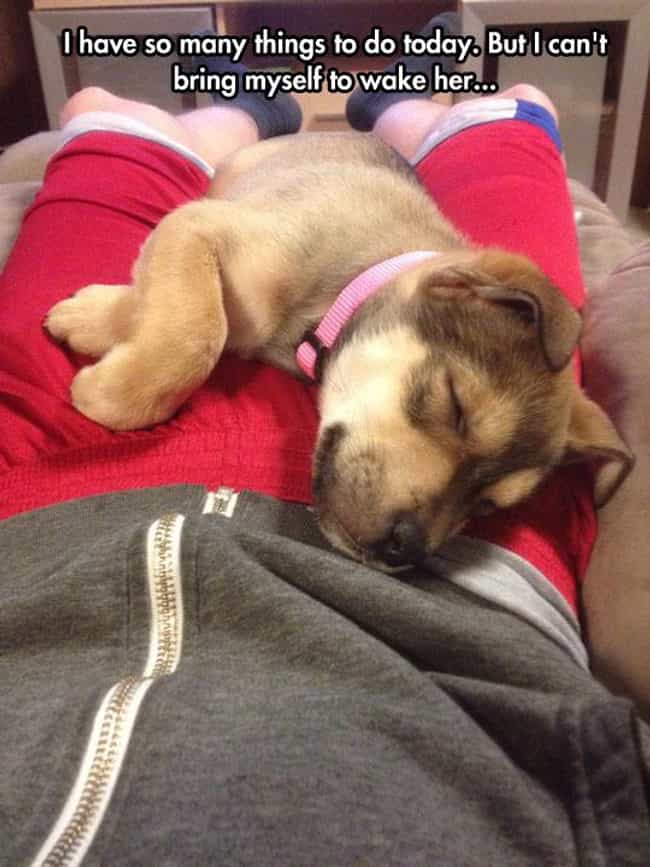 No Matter How Old They Get, They'll Always Be Your Baby
Nothing Can Fix a Crappy Day Quicker Than a Dog's Genuine Concern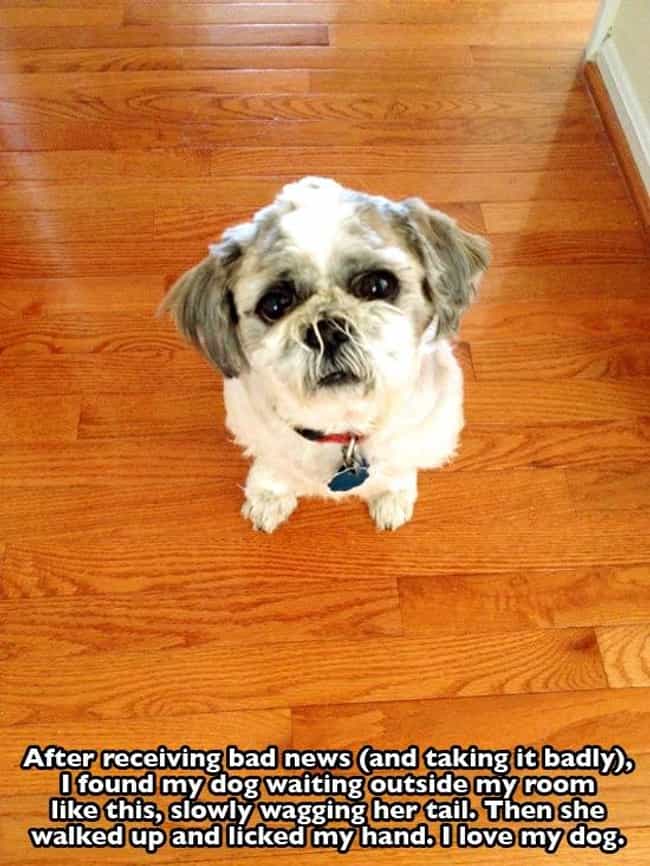 No Garbage Disposal? No Problem.