Reality Television Personalities

This 80-Year-Old Judge Is Going Viral For His Incredibly Heartwarming Verdicts

With a thick New England accent and a smile on his face, Judge Frank Caprio proves every day in his courtroom that the law is not black and white. The chief municipal judge has won over the hearts of Internet users everywhere with his reality style TV show, Caught in Providence, which takes place in his courtroom. This judge's verdicts are going viral, proving that there is humanity in the law.
Judge Caprio is a judge with compassionate verdicts. He often takes into account a person's personal situation when making his decisions. Is the person going through a tough time? One of his most viewed verdicts features a woman whose son had been stabbed to death. She had $400 in unpaid tickets and fines. She could use a break, and Judge Caprio was going to make sure this struggling, grieving mother was not going to have to worry about money owed to the court. This was just one of the many heartwarming cases that proves Caprio is the nicest Rhode Island judge in US history.
In a world filled with so much hate, tension, and lying politicians, this examination of Judge Caprio is sure to put smile on anyone's face. Read all about the Providence judge who rules with kindness and has captured the hearts of fans around the world.
Judge Frank Caprio Factors In Personal Circumstances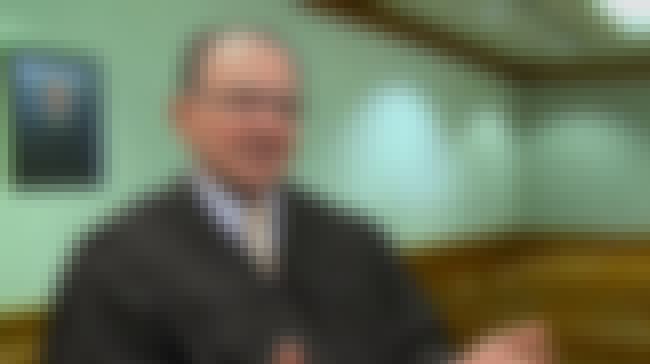 Judge Caprio thinks videos of him have gone viral because he believes that people have lost their faith in government and its institutions. The 80-year-old always takes a person's personal circumstances into consideration when hearing their case. He says, "I think I should take into consideration whether somebody is sick and whether their mother died and whether they have kids who are starving. I don't wear a badge under my robe. I wear a heart under my robe."
He also stated, "I don't subscribe to the theory that because you were charged, you must be guilty."
The Judge's Show "Caught In Providence" Has Made Him A Viral Sensation
A few years after Judge Caprio began to work as a judge on the municipal court, his brother Joe started to film the mostly non-criminal cases. They called the show, "Caught in Providence." The program made Judge Caprio a bit of a local legend. International recognition came last year after Joe's production company and a social media company called Sociable began to post clips of "Caught in Providence" on Facebook. Anyone who appears in court has the option to not be filmed.
"Caught in Providence" airs locally on WLNE-TV, a Rhode Island ABC affiliate. Judge Caprio's cases typically include things like traffic tickets. Many videos of Judge Caprio's court sessions have gone viral - it's estimated that they have collectively amassed over 500 million views. Additionally, major publications like Huffington Post, USA Today, and Inside Edition have done features on the compassionate judge.
He Dismissed The Fines Of A Grieving Mother
One of Judge Caprio's most viewed cases on Facebook, at 170 million views and counting, involve a grieving mother. The woman had amassed $400 of unpaid tickets and fines to her name after her son was stabbed to death.
"I'm just really having a tough time, Your Honor," she explained to Judge Caprio with tears in her eyes.
"I don't think anyone in their lifetime would ever want to experience that," he replied.
"It's the worst feeling in the world. I feel so empty and lost," she said.
Judge Caprio ultimately sympathized with the defendant and cleared all her fines.
Judge Caprio Credits His Compassion To His Father
Judge Caprio's father came over to the United States from Italy. He worked as both a fruit peddler and a milkman. Even though the family he was raising did not have a lot of money, he would pay the milk bills for his customers who could not afford them. The Rhode Island judge credits his father with teaching him how to have compassion for other people.
"In the final analysis, I'm only doing what my father taught me to do," Judge Caprio said. "I'm following his advice, and it resonated in the world."